Morocco Quake Survivors Live Outside As Death Toll Mounts; Moroccans, Foreign Nationals Donate Blood in Marrakech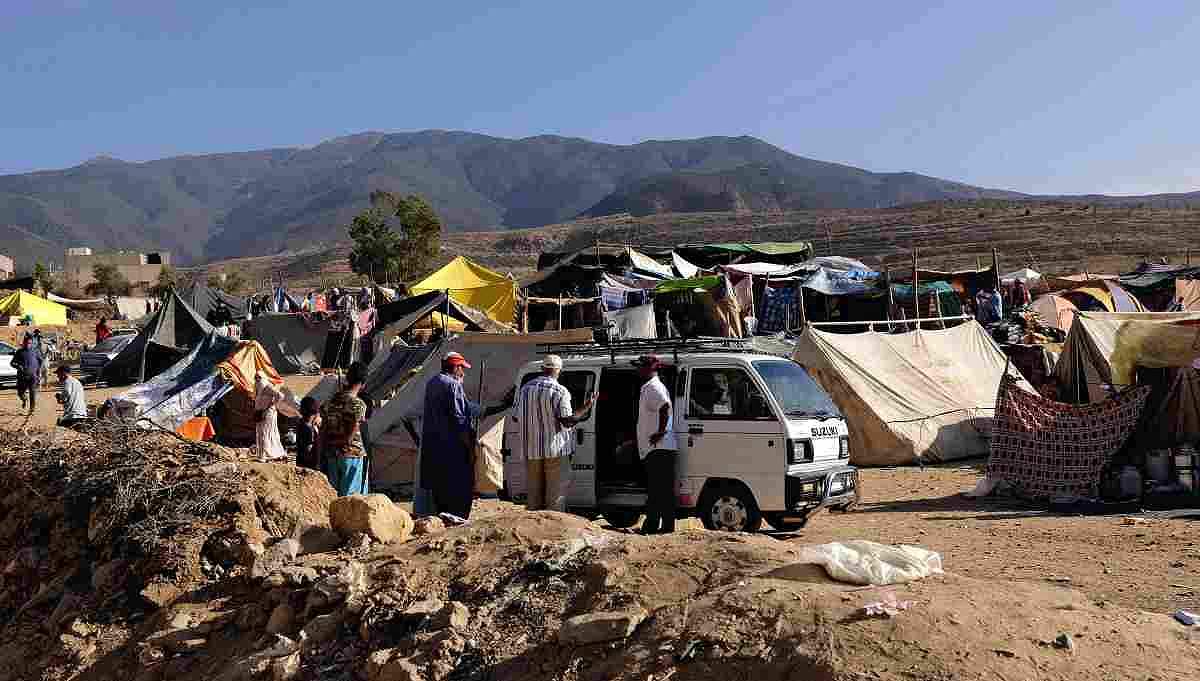 16:40 JST, September 12, 2023
AMIZMIZ, Morocco — People were living in the open air or in tents in Amizmiz, central Morocco, on Monday, fearing that the buildings around them might collapse at any time.
The mountain village of Amizmiz is believed to have been one of the areas hit hardest by the powerful earthquake that shook Morocco late Friday night. The 72-hour mark following the onset of the disaster, after which the survival rate of those waiting to be rescued is said to fall sharply, has passed.
Many buildings were damaged by the magnitude-6.8 quake. Rubble remained untouched in Amizmiz, which is near the epicenter and about 50 kilometers southwest of Marrakech, a famous tourist destination.
The rubble had narrowed the streets of the village, allowing only one vehicle to pass through at a time. Survivors were seen carrying food and drinking water that had been delivered as aid.
A former soccer player, 52, said it was like having a nightmare that never ends.
The man said he was praying at a mosque when the quake struck. He ran back home, where his wife and their three children had fled outside and were safe. But the house, which was completed eight years ago, partially collapsed and there were many holes in the walls.
The family has been living in a small tent since then, and they have neither electricity nor blankets to protect them from the cold at night. The man said they have been unable to properly sleep because of fear.
He said tearfully that one of women in the village had lost her husband and all of her children in the quake. A friend of his and the friend's family, who live in the next village, had still not been found.
Many of the survivors were staying in vacant lots. Some of the village leaders distributed tents, but there were not enough. Some people were sleeping on carpets on the ground. Everyone said they were too frightened to go back inside their homes.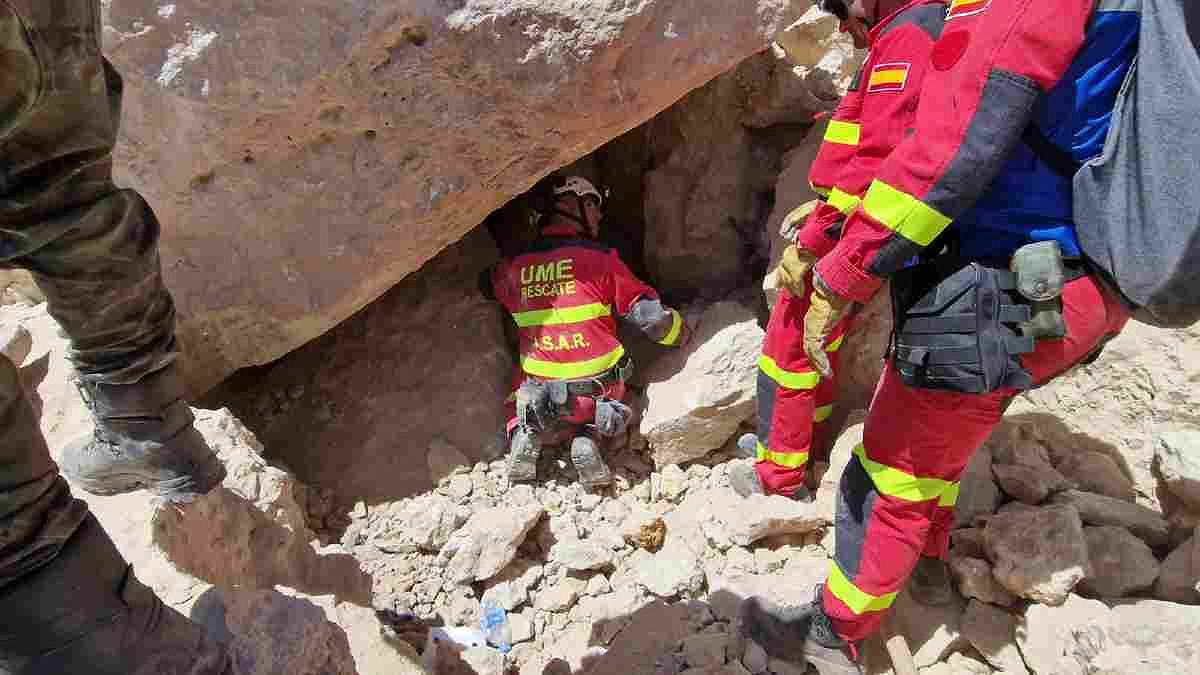 The number of casualties is increasing every day, but a circle of support is expanding in Marrakech.
On Monday, Moroccans and foreign nationals made a long line at the city's university hospital to donate blood. According to a hospital official, about 700 people donated blood the previous day.
A 22-year-old man who came to the hospital with his friends said he wanted to do what he could, as there were still people waiting for help under the rubble.
According to Moroccan state television, the Interior Ministry said Monday night that 2,862 people had died and 2,562 people were injured in the earthquake.
Add TheJapanNews to your Google News feed.