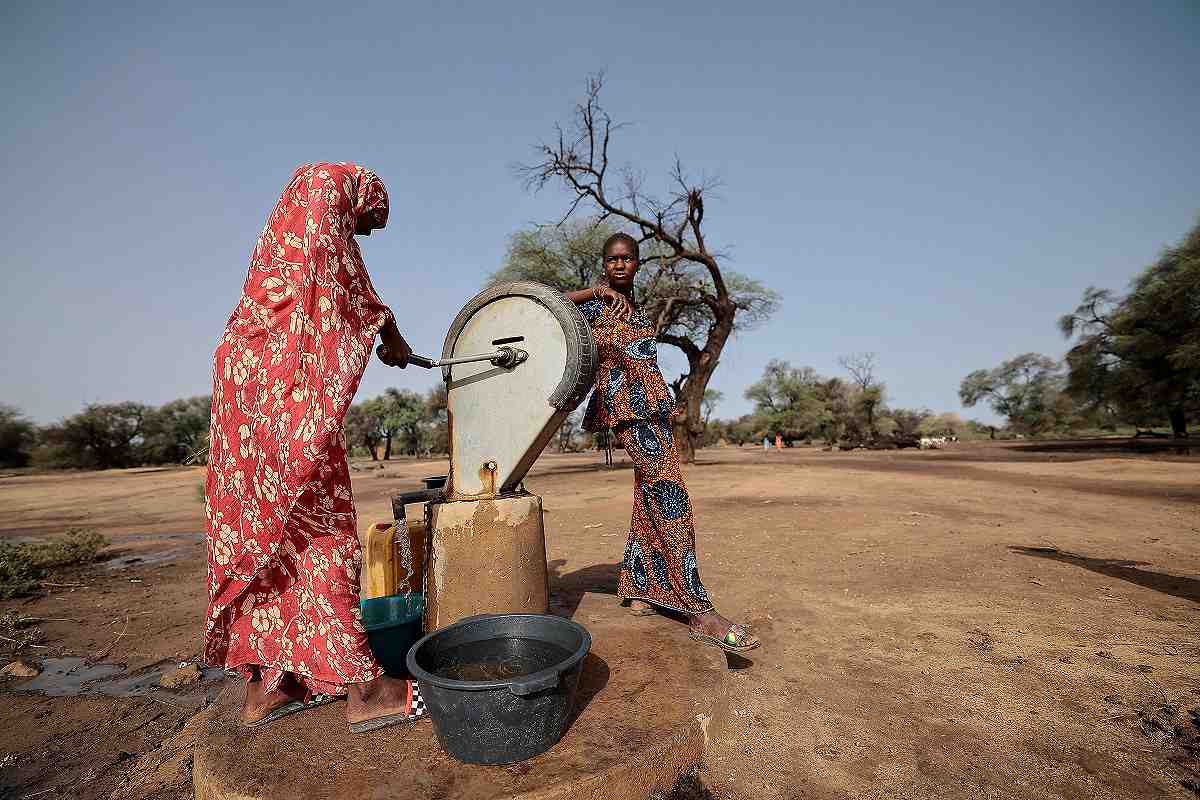 13:50 JST, August 12, 2023
PODOR, Senegal (Reuters) — In the arid expanse of northern Senegal, women traverse kilometers daily carrying heavy buckets of murky water from distant wells and rivers.
Water scarcity is so acute at this time of year that many communities face a dire choice: water your farms or quench your thirst. This dilemma drove builder and fundraiser Mamadou Diakhate to intervene.
He turned to the internet, setting up crowdfunding campaigns where people can donate money to construct wells in communities lacking water.
"In many villages, there were water problems, and this issue notably impacted on learning," said Diakhate, who previously worked in school construction.
"I met women walking 7 or 8 kilometers to get water for their crops. I knew we had to do something," he said.
Droughts globally have become 29% more frequent since 2000, according to the United Nations, as factors like global warming and forest degradation dry out previously temperate areas.
In a region pockmarked with wells in various states of disrepair, Diakhate hopes the internet can bring communities together to solve the problem of water scarcity.
His group has built more than 50 wells this way since 2020, and nine more are under construction.
"We raise funds exclusively through the internet," he said, sitting in an alleyway in Senegal's capital Dakar showing his latest crowdfunding site to residents on his phone.
Although currently constituting just 0.1% of the global market, the total value of crowdfunding campaigns in sub-Saharan Africa could reach $2.5 billion by 2025, researchers from Pepperdine University estimated last year.
Villages like Ourou Amady Bagga in Senegal are already benefiting, thanks to one of Diakhate's campaigns. No longer faced with extreme water shortages, the village chief, Yoro Boubou Ba, believes residents could soon have surplus vegetables to sell, giving their community a much-needed economic boost.
"Communities … can't do everything, and the state can't do everything either," Diakhate said.
"But we're going to continue to do our part and push these communities to really live better."
Add TheJapanNews to your Google News feed.