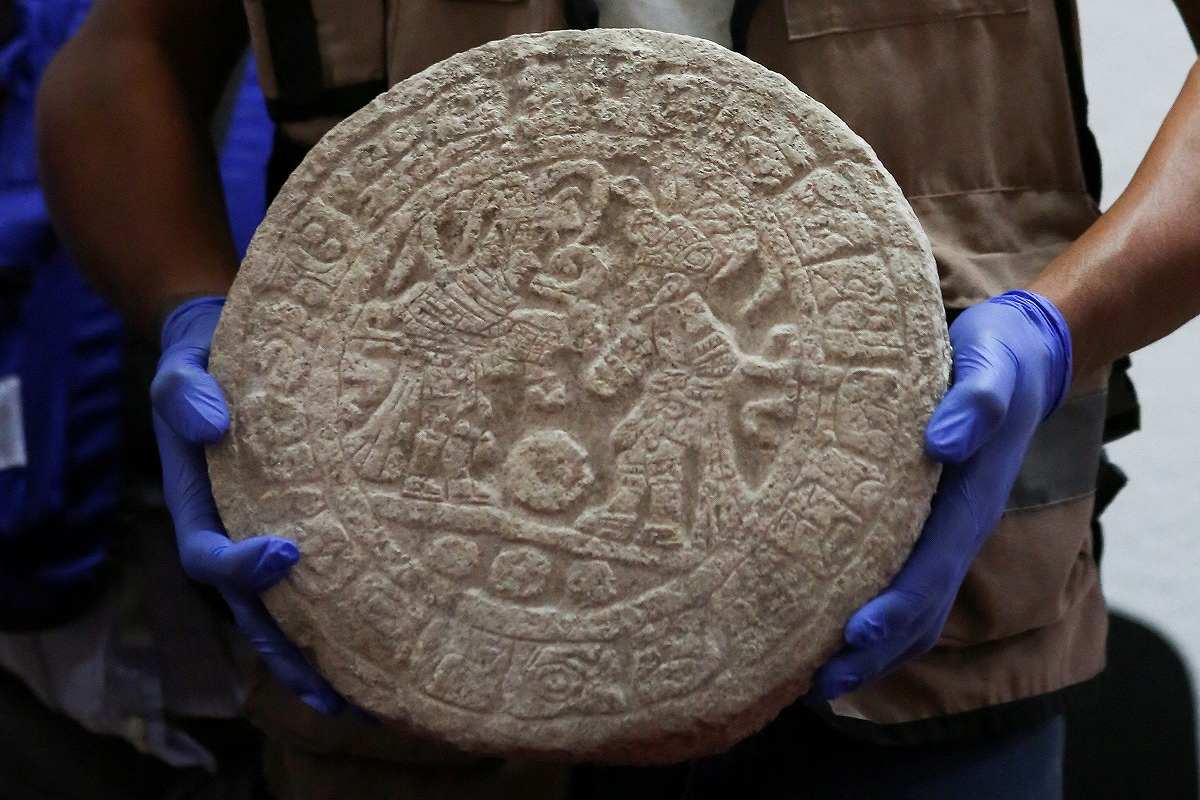 15:10 JST, April 24, 2023
MEXICO CITY (Reuters) — A stone scoreboard used in an ancient soccer-like ball game has been discovered at the famed Mayan Chichen Itza archaeological site in Mexico's Yucatan peninsula, archaeologists said recently.
The circular piece, measuring just over 32 centimeters in diameter and weighing 40 kilos, displays hieroglyphic writing surrounding two players standing next to a ball, according to a statement from Mexico's National Institute of Anthropology and History (INAH).
"In this Mayan site, it is rare to find hieroglyphic writing, let alone a complete text," said Francisco Perez, one of the archaeologists coordinating the investigations in the Chichanchob complex, also called Casa Colorada.
The stone, believed to be a scoreboard, dates from between 800 A.D. and 900 A.D.
The ball game was a traditional practice of Mesoamerican peoples and is believed to have had ritual undertones.
INAH researchers are now preparing to take high-resolution images of the text and iconography for detailed study, while preparing it for conservation.
The Chichen Itza complex, declared a World Heritage Site by UNESCO, is one of the main archaeological centers of the Mayan civilization in the Yucatan Peninsula. According to official data, about 2 million people visit the site every year.
Add TheJapanNews to your Google News feed.