Turkey Quake Death Toll Worsened by Shoddy Construction in 'Man-Made Disaster'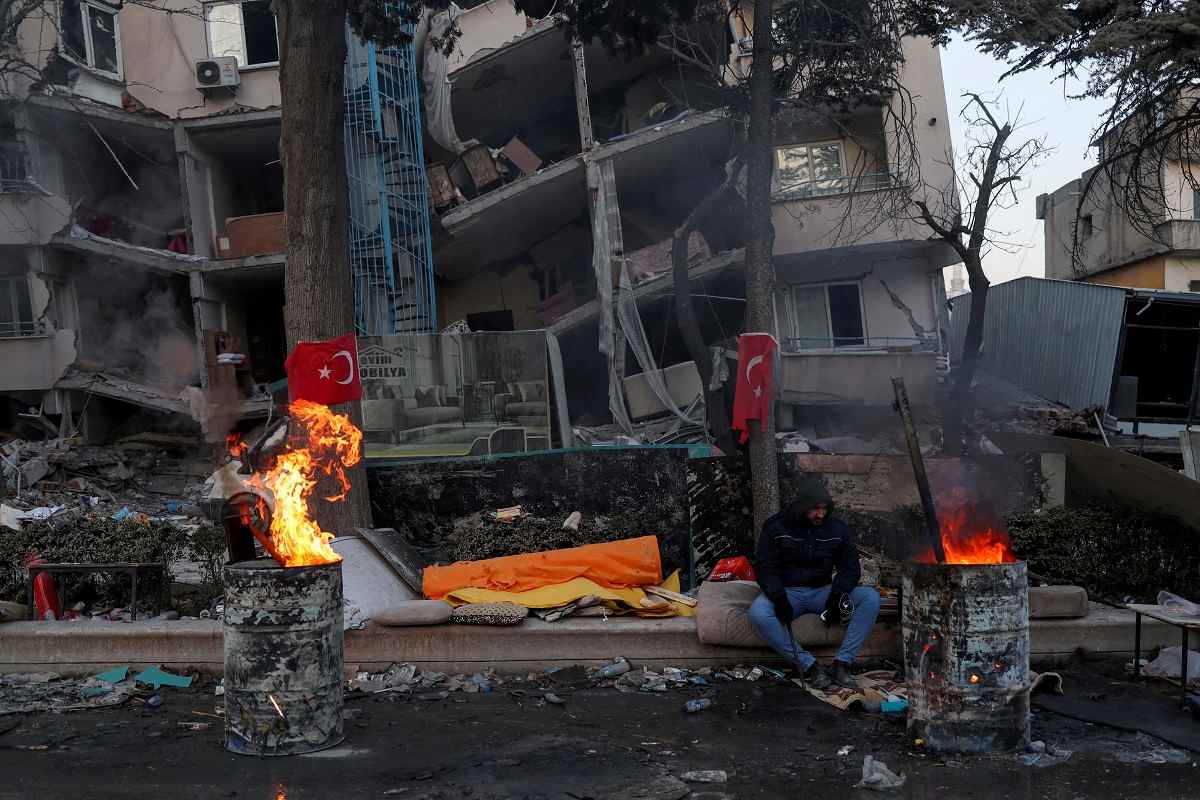 15:06 JST, February 16, 2023
ANTAKYA, Turkey — The severe damage caused by the earthquake that hit southern Turkey on Feb. 6 is increasingly being seen as a man-made disaster, given the country's failure to take preparedness measures despite its history of major quakes.
In the southern Turkish village of Nurdagi, near the epicenter of the quake, many new buildings collapsed in addition to old ones.
A 36-year-old housewife from a nearby village gazed at the pile of rubble of a 10-story building where her brother was trapped when it collapsed.
The building must have been built illegally, and this shows a disregard for human life, she said angrily.
In Antakya, there was extensive damage, including the collapse of a 12-story building that was 10 years old. It housed more than 800 people, many of whom are still missing.
Since a 1999 earthquake in Turkey that killed more than 17,000 people, earthquake resistance standards have been raised, and are now considered to be at the same level as those in Japan — at least on paper. But rampant illegal construction and shoddy work have rendered those standards effectively null.
More than half of the estimated 21 million buildings in Turkey are said to have been constructed without a permit.
"There are many cases of contractors who prioritize profit and use poor reinforcement and concrete in order to keep costs down, and who do not conduct proper ground surveys," said Yoshinori Moriwaki, 67, a representative of the Turkish arm of Japanese construction firm Hazama Ando Corp., who is familiar with the construction situation in Turkey.
The system to inspect buildings upon completion has failed to function, and the corrupt nature of the government means it has neglected to take thorough action for many years.
Illegal construction has been legalized through amnesties created by temporary legislation, which is believed to be one of the reasons causing the serious damage.
The system, which grants permits for buildings that do not meet standards if the builder pays a certain amount of money, was recently initiated by the government of Turkish President Recep Tayyip Erdogan before the 2018 presidential election.
It has been said that Erdogan — who has been in power for about 20 years with populist policies that emphasizes economic development — was doing a favor for the construction industry, which is his base of support.
Taner Yuzgec, a former chairman of the Turkish Chamber of Civil Engineer, said: "This is the result of prioritizing votes from the industry over the lives of the people. This is truly a man-made disaster."
Judicial authorities have begun investigating more than 130 people responsible for the construction of collapsed buildings in various areas, but some say that the government is evading responsibility.
Erdogan emphasized the "natural disaster" side of the story, saying in a televised speech on Tuesday, "We are dealing with one of the worst natural disasters not just in our nation but also in human history."
Kirikkale University Prof. Orhan Dogan, who is surveying the damage in the affected areas, expressed worry that the potential lessons of the earthquake may not be learned.
The full extent of the damage remains to be seen.
Add TheJapanNews to your Google News feed.