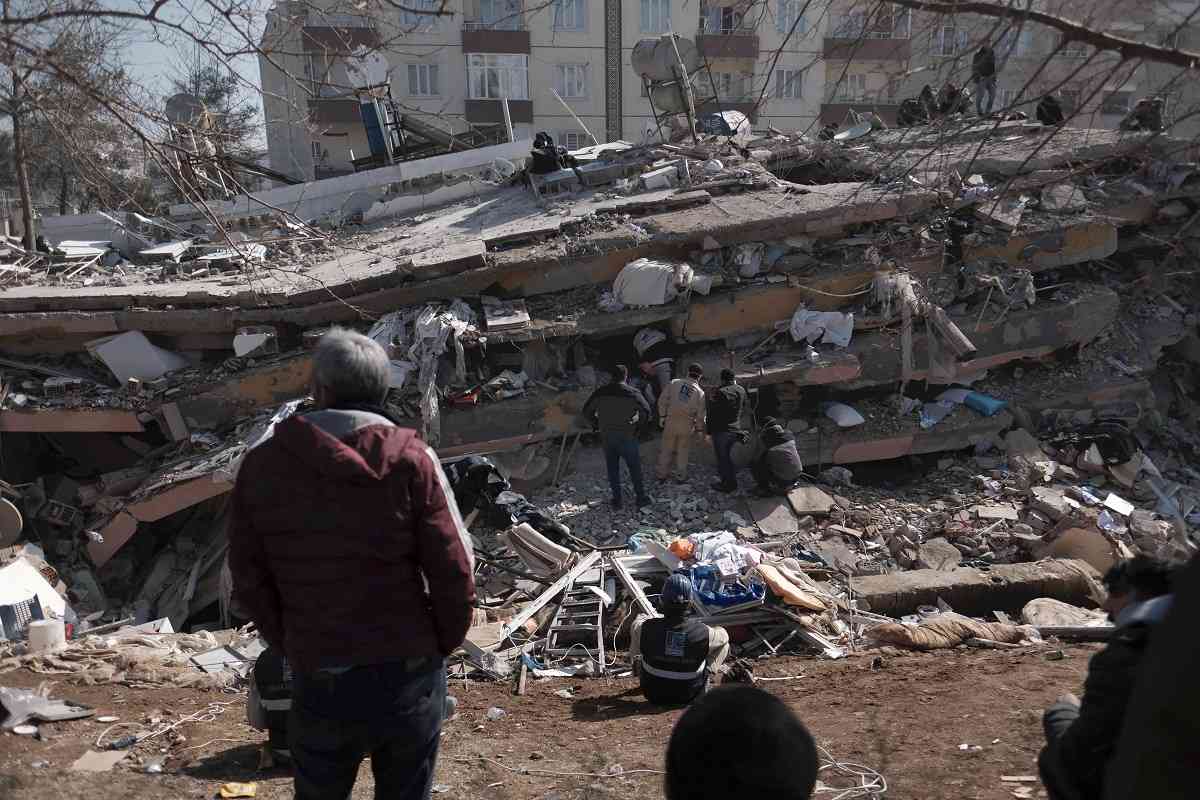 21:00 JST, February 16, 2023
A seismic engineering expert who examined photos of buildings devastated by the recent earthquake that occurred in southern Turkey has pointed out numerous "pancake collapses" in the worst-hit area.
Pancake collapses occur when pillars and other supporting structures in a multi-story building fail as a result of an earthquake, causing floors to fall on top of each other. In some cases, whole buildings can collapse vertically in a few seconds, making it difficult for people inside to escape.
"This is the least desirable form of collapse," said Ryuta Enokida, an associate professor at Tohoku University. Enokida explained that the phenomenon is often seen in buildings with weak pillars, meaning pancake collapses can even occur in locations some distance removed from an earthquake's epicenter.
According to the U.S. Geological Survey, the Feb. 6 earthquake had a magnitude of 7.8. This was followed by a magnitude-7.5 quake about nine hours later. According to the Geospatial Information Authority of Japan, surface strike slips of up to 4 meters occurred. Tohoku University and other bodies estimate that the energy of the first quake was about 22 times larger than the energy released in the 1995 Great Hanshin Earthquake.

Add TheJapanNews to your Google News feed.