Foreign Minister Hayashi: Japan to cooperate more with Latin America for stronger supply chains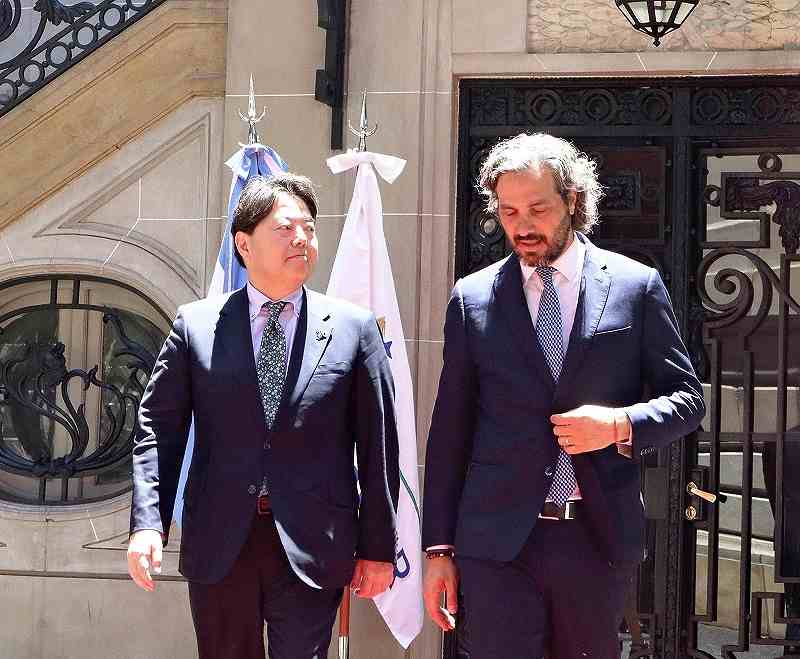 16:25 JST, January 11, 2023
BRASILIA — Foreign Minister Yoshimasa Hayashi expressed Monday Tokyo's intention to strengthen relations with Latin American countries in order to diversify supply chains.
In a speech on Japan's policy toward Latin America made in Brasilia, where he is traveling as part of an official trip through central and south American countries, Hayashi also stressed the importance of building a "free and fair economic order," apparently with China in mind.
Hayashi cited the fracturing of the international community over Russia's invasion of Ukraine as cause for strengthening supply chains.
He also stressed the need to deepen cooperation with Latin American countries from the perspective of economic security, saying, "Latin America has some of the world's best mineral, energy and food resources."
At the same time, he warned that "opaque and unfair development finance is a cause for concern" in light of China's accelerated infrastructure development in Latin America. The warning was apparently based on the situation in Sri Lanka, where the government in 2017 effectively transferred to China the operating rights for one of its ports as it struggled to repay its massive debts.
Hayashi also raised the subject of illegal fishing by Chinese fishing vessels, which is becoming an increasingly serious problem in the waters around Latin American nations. "It is important to speak out against acts that do not conform with international rules," he said.
Toward stable food, energy supplies
BUENOS AIRES —Foreign Minister Yoshimasa Hayashi and his Argentine counterpart Santiago Andres Cafiero agreed Tuesday to strengthen bilateral economic cooperation during a meeting in Buenos Aires.
Hayashi stressed that Argentina is a "strategic partner with whom Japan shares basic values." He sought the cooperation of Argentina in ensuring a stable supply of food and energy for the international community amid the global surge in prices for such commodities.
Cafiero conveyed his hopes for increased investment by Japanese businesses.
Add TheJapanNews to your Google News feed.