Argentine economy looks to get boost from China's bid to expand BRICS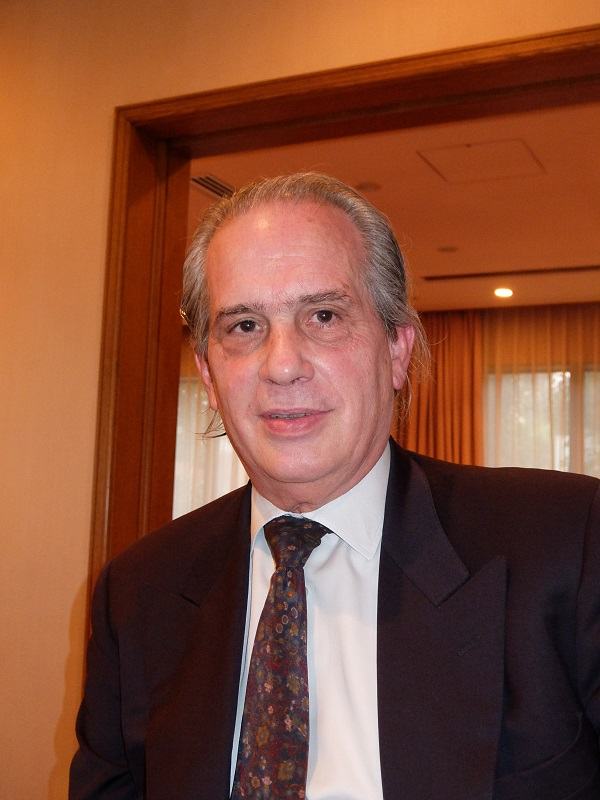 14:39 JST, July 26, 2022
An Argentine government official said in Tokyo on Monday that his country is "very honored" to receive Beijing's invitation to join the bloc of emerging economies known as BRICS, which also comprises Brazil, Russia, India and South Africa.
Still, Pablo Tettamanti, Argentina's vice minister of foreign affairs, emphasized in an exclusive interview with The Japan News his country's adherence to Western values of democracy and human rights.
"It's a big honor to be invited," he said. "We have been invited not only by China, but other members of BRICS."
Tettamanti was on a three-day visit to Tokyo for discussions with his Japanese counterpart and parliamentary members regarding bilateral relations, including possible exchanges with political leaders.
At the BRICS summit held virtually in late June, Chinese President Xi Jinping expressed his eagerness to "increase the representativeness and influence of BRICS." Russian President Vladimir Putin agreed with China's move.
Xi's remarks were widely interpreted as a bid, through economic cooperation with China and loans from financial institutions led by BRICS, to create a bloc to rival those led by the United States and other Western nations.
Argentine President Alberto Fernandez stated his hope of joining the group during the summit. Iran was also reported to have applied for membership.
Despite their eagerness, the procedures for BRICS expansion need to be clarified. India is seen as being against having additional members.
"It's a long process," Tettamanti said. "We don't know when this [expansion] could take place."
Regarding the Russian war in Ukraine, he said: "All countries have to respect international law and we have taken that position very clearly. At the same time, we have also been very clear on our traditional position with regard to human rights."
The South American country has been struggling economically due to soaring inflation and a huge national debt. It has strengthened relations with Beijing, such as by agreeing to join China's Belt and Road Initiative in February.
As for Argentina's objective in joining BRICS, Tettamanti said, "The more you can share your partnership with more countries, the better you are positioned to share values and see possibilities and find ways in which we could benefit each other."
Add TheJapanNews to your Google News feed.