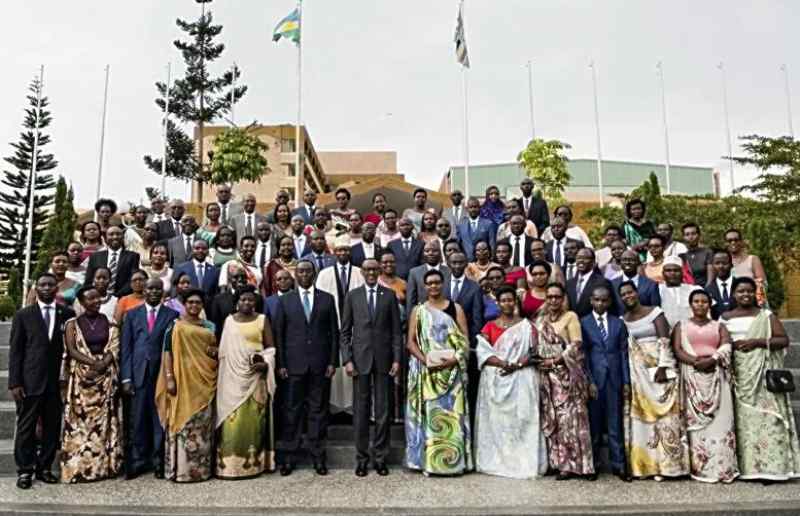 12:43 JST, March 30, 2022
Gender equality has long been a global issue. One country that has been promoting women's participation in politics, the economy and other fields has been the landlocked African nation of Rwanda.
Rwanda's Gender and Family Promotion Minister Jeannette Bayisenge, 44, talked about the significance of empowering women as a national policy during a recent online interview with The Yomiuri Shimbun.
While an agrarian nation, Rwanda has been focusing on information technology as it continues to expand its economy. After more than 1 million people were slaughtered during the genocide of 1994, the power of women became essential in rebuilding the country.
Bayisenge said that President Paul Kagame has fully backed the empowerment of women, with his position reflected in all legislative measures and government policies.
The Geneva-based World Economic Forum announced that in its 2021 gender equality rankings, Rwanda came in at No. 7 out of 156 countries. Women are particularly active in politics, accounting for 61.3% of parliament seats and 54.8% of ministerial positions.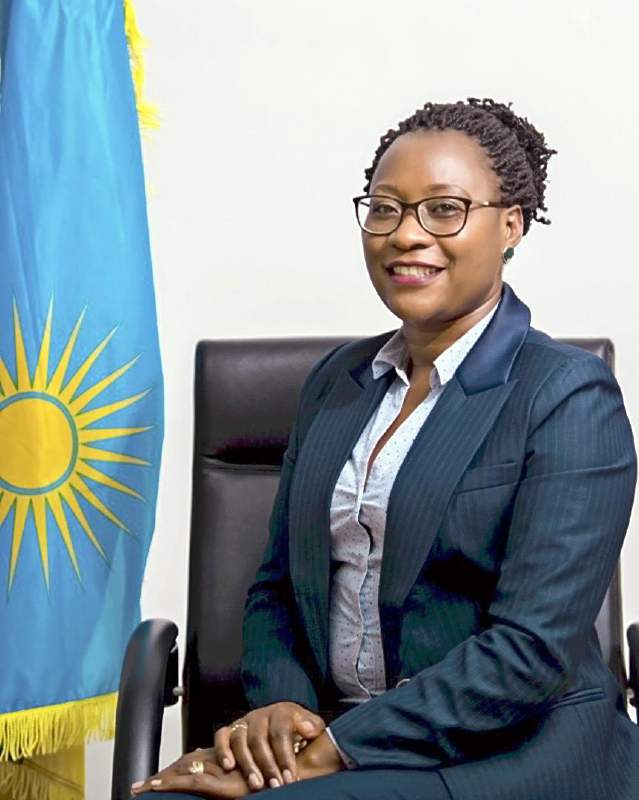 According to Bayisenge, the Constitution enacted in 2003 stipulates the principles of gender equality and women's rights, and mandates that a minimum of 30% of all decision-making bodies be women.
As a result, gender equality in property and land ownership is stipulated in law, and has led to the implementation of measures to protect women from gender-based violence.
But there are still lingering issues. Despite the government support to develop the IT field, there are few women studying in technical, professional or scientific fields. There remain discrepancies in literacy rates and other aspects between urban and rural areas.
To solve these problems, the government has established an organization where the public and private sectors join together to confirm whether gender equality is being achieved, among other means.
Bayisenge said that women who are actively involved become role models for the younger generation, and that leads to higher self-esteem. As a result, political policies are implemented efficiently.
Bayisenge emphasized that the most important thing to closing the gender gap is to change people's mindset. She added that since that can't be done overnight, it must first start with the politicians getting involved.
■ Born in 1977, Bayisenge studied gender theory and social work at the University of Gothenburg in Sweden. She has served as the director of the Centre for Gender Studies at the University of Rwanda's College of Arts and Social Sciences and as president of the National Women's Council. She took up her current position in February 2020. She is a mother of three children.
Low ranking for Japan
Japan ranked 120th out of the 156 countries in the World Economic Forum's 2021 gender equality rankings, the lowest among the Group of Seven developed countries, and trailing South Korea (102nd) and China (107th).
"In Japan, [gender equality] is particularly stagnant in the political field," said political science Prof. Shin Ki-young of Ochanomizu University.
In South Korea, a government policy on gender equality under President Moon Jae-in's administration reportedly resulted in women holding about 30% of cabinet positions and filling nearly 20% of the National Assembly seats.
"The will of the country's leaders has great significance for achieving gender equality," Shin said. "As the government in Japan has been functioned without any major crisis, having few women in the political arena has become the norm."
Looking ahead to the House of Councillors election this summer, Shin said, "It's not just a matter of whether or not to adopt a quota system [that ensures a set number of female candidates], it's also about voters making their demands [for gender equality] visible to politicians."
Add TheJapanNews to your Google News feed.