Biden names Transportation Department HQ after Mineta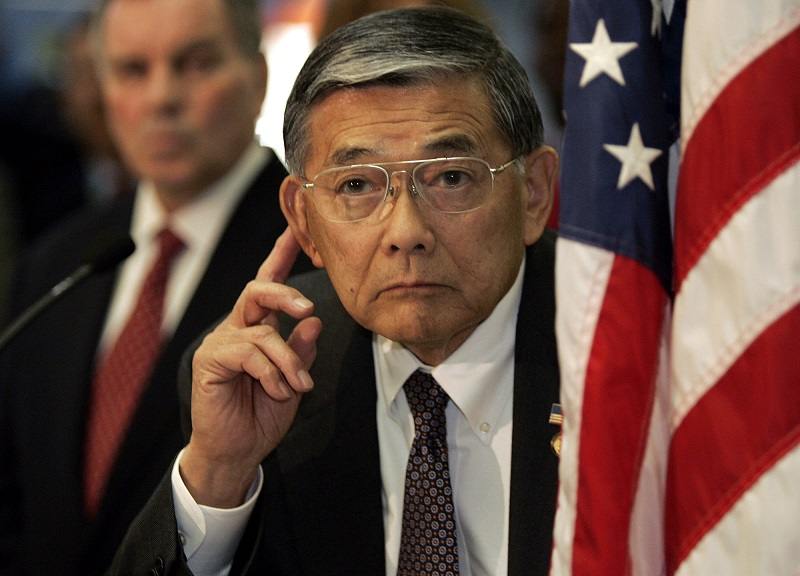 12:05 JST, May 8, 2022
WASHINGTON — U.S. President Joe Biden signed a bill Friday to name the Transportation Department headquarters in honor of former Transportation Secretary Norman Mineta, who died Tuesday at his home in Maryland at age 90.
Mineta was the first Asian American in the cabinet of a U.S. president, serving the administrations of fellow Democrat Bill Clinton and Republican George W. Bush.
"I lost a dear friend," Biden said in a statement.
Noting Mineta's childhood experience of being incarcerated in an internment camp for Japanese Americans during World War II, Biden's statement said, "Norm will always be remembered for the many barriers he broke."