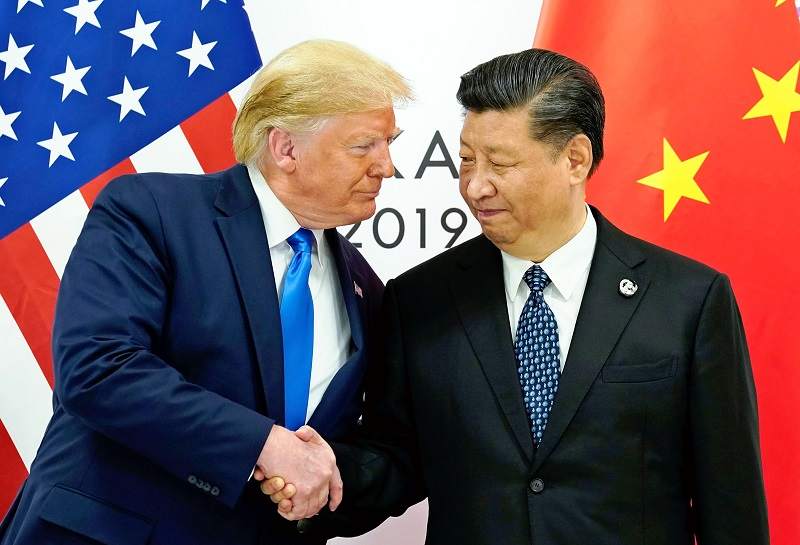 15:50 JST, March 13, 2021
WASHINGTON — A former U.S. State Department official who played a key role in the hard-line policy against China under the administration of President Donald Trump said in a recent telephone interview with The Yomiuri Shimbun that the United States has to "deal with China without any illusion."
Miles Yu, who served as the principal China policy and planning adviser to then Secretary of State Mike Pompeo, warned that the Chinese Communist Party's monopoly on power in China is a dictatorship. "If we don't face that reality … our foreign policy will be based upon an unrealistic and a very dangerous basis."
Yu said that dealing with China as if it were another normal country is a "mistake."
Bearing in mind that the administration of President Joe Biden is pursuing a policy toward China that emphasizes cooperation with U.S. allies, Yu said that countries should not form an alliance just for the sake of having an alliance, especially if the members of the alliance disagree with each other on goals and objectives.
Yu said it is "very difficult" to form a coalition for dealing with China because of the different circumstances each country faces. On China policy, he said, "We would like our friends and allies to share our common understanding of the China challenge."
Shift to realistic policy
In the telephone interview, Yu stressed the importance of breaking the illusion that successive U.S. administrations have harbored about China's democratization and shifting to a policy that realistically confronts the Chinese threat.
"For too long, we tried to project the wishful-thinking image of China, as if China is no longer communist," Yu said.
Successive U.S. administrations since that of President Richard Nixon have adopted policies to promote democratization and a market economy by trying to integrate China into the international community. But China has acquired enormous economic and military power that has enabled Beijing to openly challenge the international order led by Western countries.
In a speech in July 2020, Pompeo called for a change in China policy.
"The kind of engagement we have been pursuing has not brought the kind of change in China that President Nixon hoped to induce," Pompeo said.
Yu said that the speech was an attempt to push U.S. policy "away from an illusion, from a misperception of reality."
Yu expressed concern over the Biden administration's search for cooperation with China. "There is a possibility that [Washington] might go back to engagement for engagement's sake," Yu said, adding that engagement is "always good," but it must have a goal and an objective.
Not a 'new Cold War'
Pompeo and other former administration officials turned their criticism toward the Chinese Communist Party. Although the U.S.-China relationship has become increasingly ideological, Yu rejected the idea of describing the current situation as a "new Cold War."
Yu said that China has consistently viewed the United States as its adversary since the founding of its communist government. Even with the downfall of the Berlin Wall and the collapse of the Soviet Union, "The Cold War in China has never ended," Yu said. "The Chinese Communist Party controls China."
Yu said: "This is basically not a new Cold War waged by the United States. It's the U.S. response to China's Cold War-like approach to bilateral relationships. We're just being very realistic."
Yu also analyzed the nature of China's policy toward the United States, saying that for China, engagement is only for keeping a smooth relationship. "They don't want to solve any problems," he continued.
He also offered an outlook for policy toward China. "As long as the Chinese government doesn't change its behavior, the Biden administration will continue to do what we have done," he said.
Yu was deeply involved in the process of forming the Trump administration's China policy. His role at the State Department was not limited to policymaking, but included organizing seminars on China and exchanging views with diplomats from other countries. He also accompanied Pompeo on some of his foreign trips.
"I grew up in China [and] I read Chinese," Yu said. "I can help a secretary from a very unique perspective, and he had total trust in me."
According to U.S. media, Yu's office was very close to Pompeo's. It is said that a senior U.S. government official praised Yu as a "national treasure."
Yu said that the formulation of policy toward China relied on teamwork. He said that most of the professionals in the U.S. government are Democrats, "but when it comes to China, it's almost unanimous. It's almost like there's a consensus."
---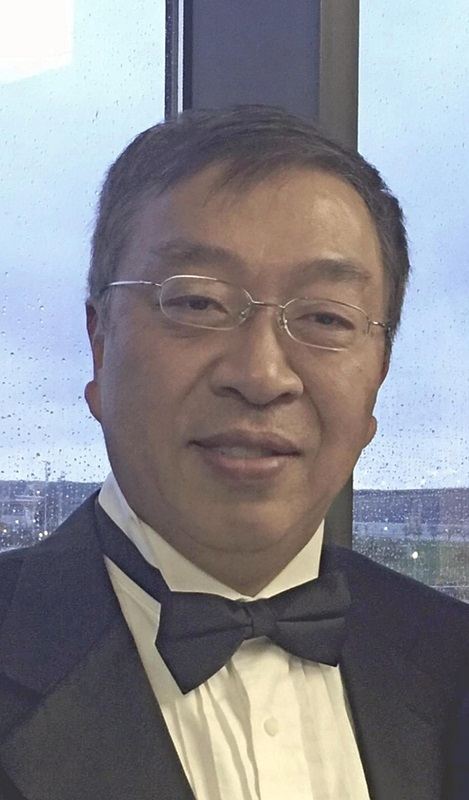 Miles Yu
Miles Yu was born in Anhui Province, China, in 1962, and grew up during the Cultural Revolution. After graduating from prestigious Nankai University in Tianjin, China, he went to the United States as an exchange student in 1985 and received his doctorate from the University of California, Berkeley. He has taught Chinese military and diplomatic history at the U.S. Naval Academy since the 1990s, and became an adviser to then Secretary of State Mike Pompeo in 2018. He currently serves as senior fellow at the Hudson Institute, a conservative policy research organization in Washington.
---
Add TheJapanNews to your Google News feed.