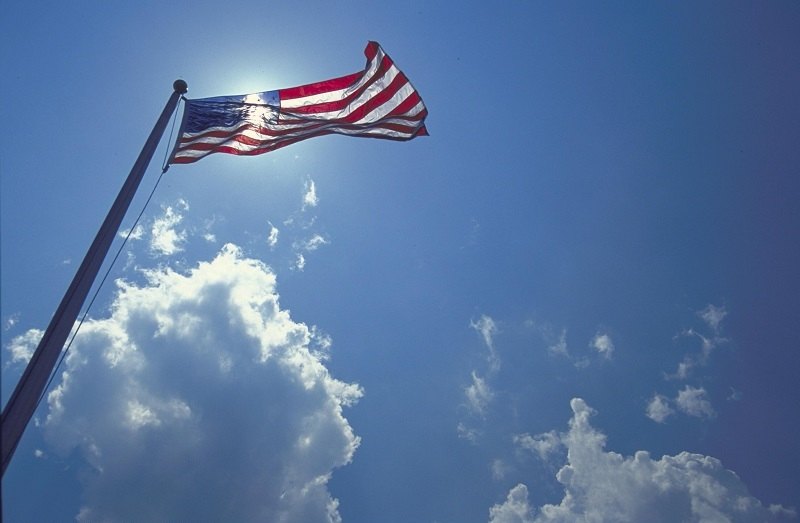 11:14 JST, January 13, 2021
WASHINGTON — U.S. President-elect Joe Biden sees global warming as one of the most important issues and aims to balance economic recovery with climate action. A shift in environmental and energy policy in the U.S. will have a significant impact on the international community, including on the U.S. relationship with China. Building a public consensus in the United States is likely to be key to achieving Biden's plans.
■ From day 1
Biden is prepared to start working on climate change issues from his first day in office on Jan. 20. He plans to declare the United States' return to the Paris Agreement and sign multiple executive orders (see below), including one imposing environmental restrictions on oil and gas businesses and another requiring listed companies to disclose information about greenhouse gas emissions in their operations.
"I don't for a minute underestimate the difficulties of meeting my bold commitments to fighting climate change. But at the same time, no one should underestimate for a minute my determination to do just that," Biden said during a speech in late November.
When it comes to campaign promises in this field, Biden has set the goals of making U.S. electricity production carbon-free by 2035 and having the United States achieve net zero greenhouse gas emissions by 2050. Specific measures include a plan to spend $2 trillion (about ¥210 trillion) over four years through investments in environment and infrastructure such as accelerating the deployment of electric vehicles and improving the energy efficiency of buildings and transportation networks.
■ Balancing with economy
It has long been widely believed that global warming countermeasures would have negative effects on the economy due to rising energy costs and other reasons. However, since the outbreak of the novel coronavirus, there has been a growing movement toward green recovery (see below), which gives Biden an advantage.
The International Monetary Fund states that expanding green investment could boost economic growth for many years, while the Geneva-based World Economic Forum, which holds the annual meeting known as Davos, proposes that nature-positive solutions could create a $10 trillion market and about 400 million jobs by 2030.
There is also support from the industrial sector. Forty-two companies including major U.S. companies like Amazon.com Inc. and Goldman Sachs Group Inc. released a document on Dec. 2, urging Biden and the U.S. Congress to work to address global warming issues.
In the auto industry, which will be directly and significantly affected, General Motors Co. Chief Executive Officer Mary Barra announced in November that the company had withdrawn support for the administration of U.S. President Donald Trump, which is opposed to strict emissions restrictions, and that it would put more focus on the EV business.
About 320,000 electric-powered vehicles including EVs and hybrids were sold in the United States in 2019. Biden unveiled plans such as building 500,000 charging stations across the country and replacing about 3 million official vehicles with EVs in a phased manner. In the huge auto market, competition among carmakers is likely to be intensified.
■ Conflict with China
Biden plans to hold a climate summit within 100 days of taking office by convening global leaders. In line with the U.S. return to the Paris Agreement, this will likely help boost international cooperation for decarbonization.
Biden's emphasis on international cooperation could help ease tensions with China, which aims to reach net zero emissions by 2060. In November, former Chinese vice foreign minister Fu Ying said in a contribution to The New York Times: "Climate change is another area that needs urgent attention. The world expects China and the United States to play a leading role, and the two countries have a lot to work on together."
Meanwhile, some are concerned that if the United States and China compete for leadership in the field or confront each other over policy, it will create a gulf between them, becoming a cause for new conflict. In January last year, Biden said in an interview with The New York Times that "China, in fact, in their 'Belt and Road' [huge economic zone] proposal is in fact exporting more dirty coal around the world," while indicating his dissatisfaction with the stance of the world's largest carbon dioxide producer.
The Democratic Party platform that was approved in August states that the party "will apply a carbon adjustment fee at the border to products from countries that fail to live up to their commitments under the Paris Climate Agreement." While the details of the measure are unclear, it suggests the possibility of introducing a carbon tariff. This could cause conflict with other countries.
■ Division in Congress
To implement those policies, cooperation with Congress is essential. Implementing the plan for a $2-trillion environment and infrastructure investment needs approval from both the House of Representatives and the Senate.
Elliot Diringer, executive vice president of the Center for Climate and Energy Solutions, a U.S. research institute, pointed out that while congressional Republicans often take a pro-industry stance, more and more of them are gradually supporting global warming countermeasures because of the increase in natural disasters, among other reasons. According to Diringer, the Biden administration's plans will progress if climate change countermeasures are included in stimulus measures.
However, if the Biden administration does not pay attention to the negative side effects of such countermeasures, this will lead to growing opposition and could undermine the foundation of the administration. The energy industry is especially cautious.
The production of oil and natural gas increased in the United States due to the shale revolution, and the country became the world's largest oil producer in 2018. While about 60% of its electricity comes from fossil fuels such as natural gas and coal, there is no doubt that such an energy composition will be reviewed as part of decarbonization measures. While Biden plans to seek public understanding by creating jobs and other avenues, the transition has several risks, such as a surge in unemployment, depending on how fast it is implemented.
To realize his policies, Biden needs to obtain understanding from a wide range of people. His ability to adapt and his sense of balance, which he has cultivated through his 36-year Senate career, will be put to the test.
(Executive order)
Executive orders are rules and regulations created through the president's executive power, which is provided by the U.S. Constitution. Executive orders can be issued without congressional approval and have the force of law. For that reason, they are used as a means to implement policies. Executive orders cannot be used to take measures involving the legislative power held by Congress.
(Green recovery)
Green recovery is an approach that aims for economic recovery while resolving environmental issues. While greenhouse gas emissions temporarily declined after the 2008 collapse of Lehman Brothers, they surged again along with economic recovery due to low awareness of environmental issues. The green recovery approach emerged as a lesson learned from that experience. The U.N. Environment Program released a report on Dec. 9, which says that a green recovery from the coronavirus pandemic could help reduce projected emissions by up to 25% by 2030.
Add TheJapanNews to your Google News feed.