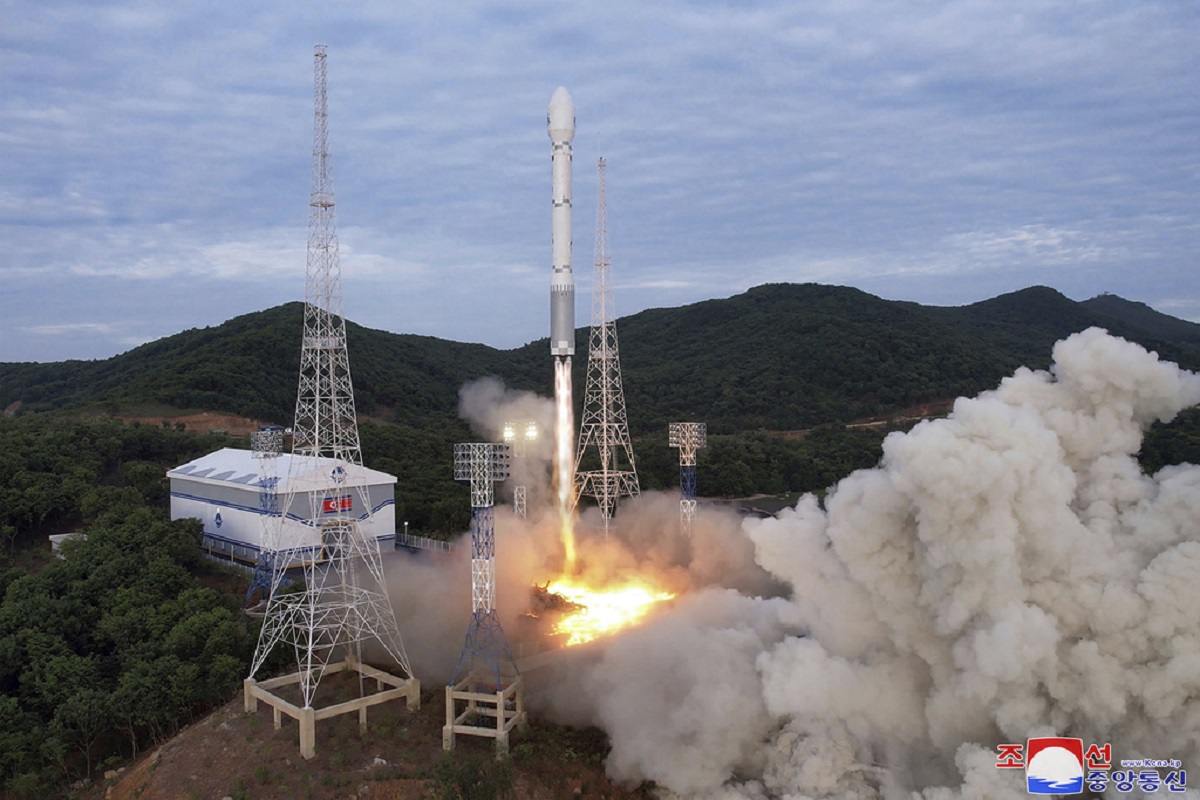 17:42 JST, November 21, 2023
SEOUL — The South Korean government is strongly alarmed by North Korea's third launch of a military reconnaissance satellite this year.
After failed launches in May and August, North Korea has been approaching Russia, which considers itself a space power, and may have improved its launch technology, South Korea has suggested.
The South Korean military announced Tuesday that the nuclear powered aircraft carrier USS Carl Vinson had arrived in Busan, South Korea, signaling a united U.S.-South Korean response to the North Korean nuclear and missile threat.
"We believe that [North Korea] has almost solved the engine problem with the help of Russia," South Korean National Defense Minister Shin Won-sik said on a TV program Sunday regarding North Korea's satellite launch capability.
Pyongyang launched satellites on May 31 and Aug. 24, but the launches failed due to engine problems and other reasons. Immediately after the second launch, North Korea announced a third launch in October but did not carry it out.
Add TheJapanNews to your Google News feed.