Japan, ASEAN to Strengthen Ties for Decarbonization in Bid to Boost Economic Growth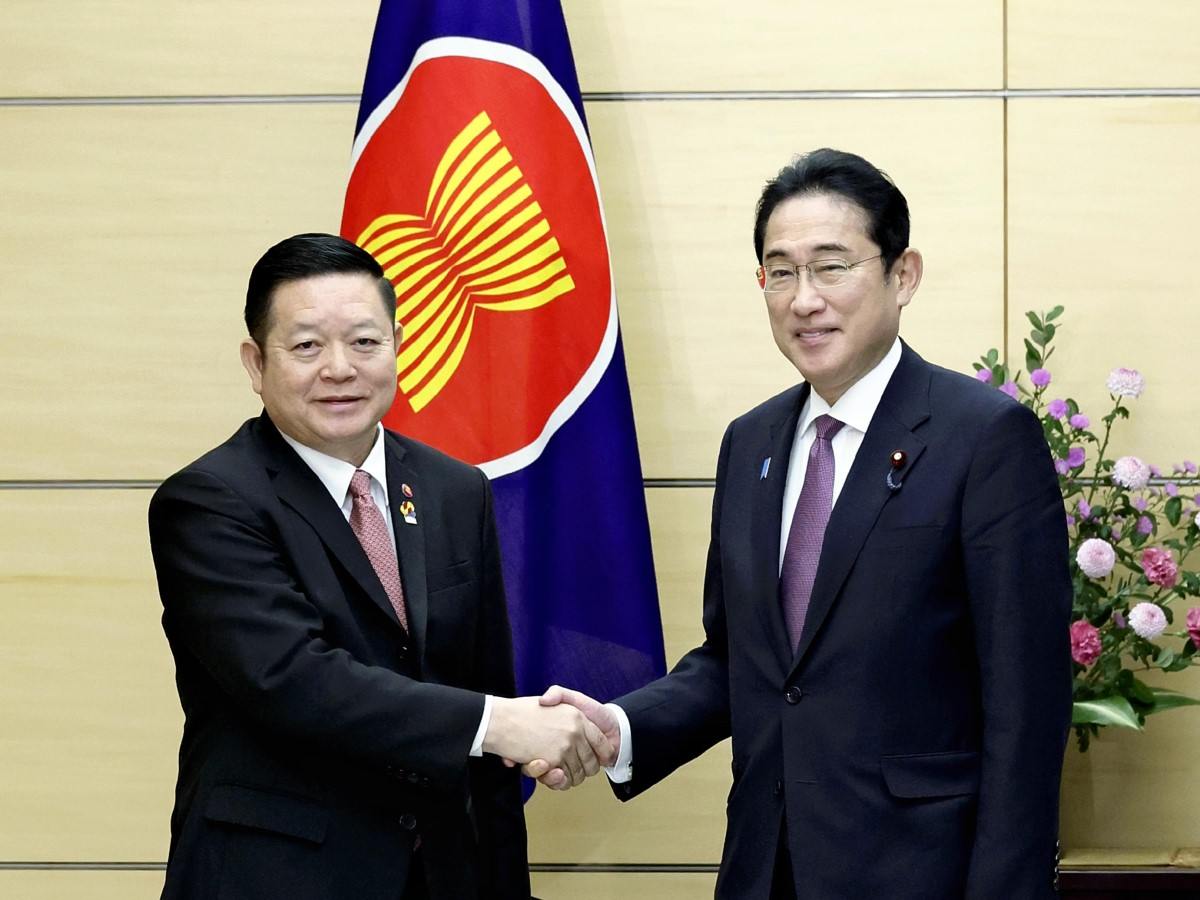 15:46 JST, November 6, 2023
Japan and the Association of Southeast Asian Nations (ASEAN) plan to strengthen ties in the areas of decarbonization and industrial promotion. The main pillar will be formulating strategies and developing human resources tailored to each country's circumstances, with the aim of boosting ASEAN's long-term economic growth and helping Japanese companies expand in the region.
In conjunction with the 50th anniversary of the start of ASEAN-Japan friendship and cooperation this year, Japan will bolster the Economic Research Institute for ASEAN and East Asia (ERIA), an organization to which Japan contributes funds. The Japanese government is expected to include about ¥8 billion for related expenses in the supplementary budget for this fiscal year.
Indonesia-based ERIA was established in June 2008 at the suggestion of Japan. The organization comprises Japan, all ASEAN countries, China, South Korea, India, Australia and New Zealand.
The ERIA will serve as a command post, compile information on technologies owned by Japanese companies and research institutes, and analyze the challenges each country faces in decarbonization to help develop strategies.
Indonesia and other ASEAN countries are expected to experience economic growth and expanding demand for electricity. Japan has strengths in hydrogen, ammonia and other decarbonization technologies and aims to increase their use in the region.
The ERIA will accept government personnel from member countries and also nurture executives who will be responsible for creating energy and industrial development policies. In addition to establishing a framework for fostering researchers in decarbonization and digitization, the Japanese government will promote exchanges between young entrepreneurs from Japan and ASEAN
The government is strengthening ties with emerging and developing countries known as the Global South. It aims to build mutually beneficial business relationships that will lead to support for the plan for a "Free and Open Indo-Pacific."
Add TheJapanNews to your Google News feed.