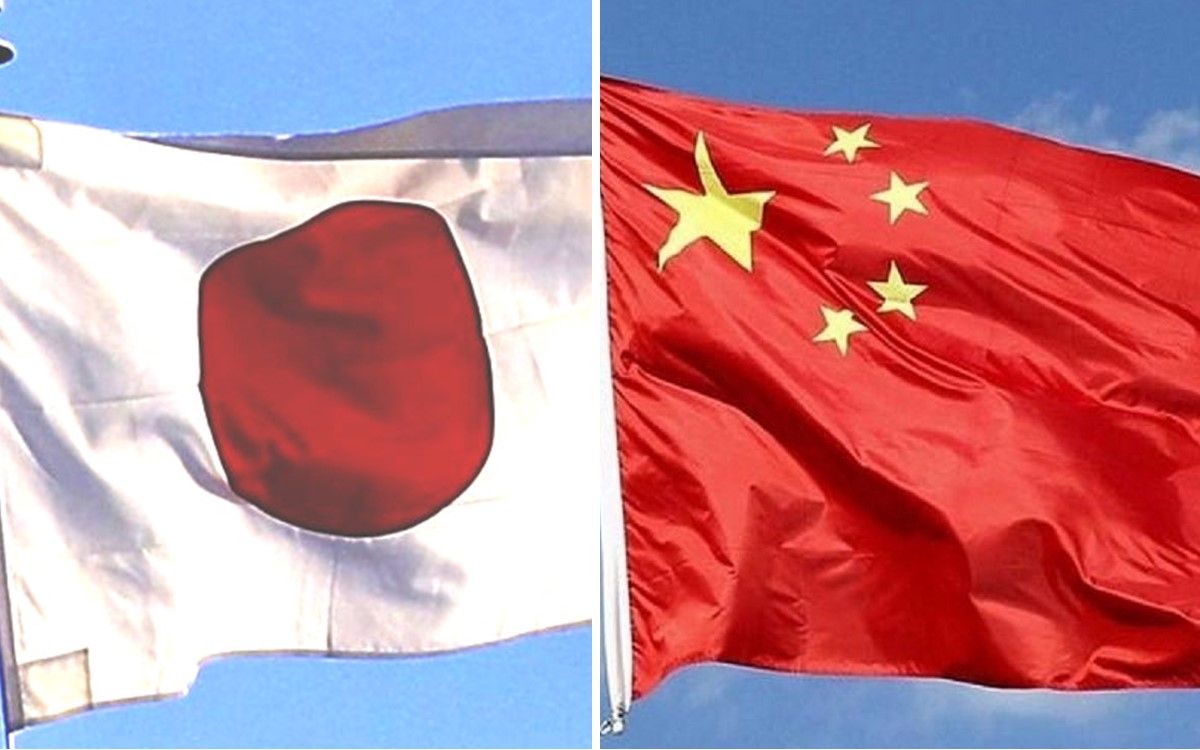 16:47 JST, October 23, 2023
BEIJING (Jiji Press) — Momentum to improve relations between Japan and China is growing, with the two neighbors marked the 45th anniversary Monday of the effectuation of their peace and friendship treaty.
But Tokyo and Beijing remain at odds over the release of treated water containing tritium, a radioactive substance, from the meltdown-stricken Fukushima No. 1 nuclear power station in northeastern Japan into the ocean.
The detention of a Japanese national by Chinese authorities is also overshadowing efforts to improve relations.
On Sept. 28, the Chinese Embassy in Tokyo held a reception in the Japanese capital to commemorate the 45th anniversary and the 74th anniversary of China's national foundation.
Chinese Ambassador to Japan Wu Jianghao said at the event that China and Japan need to leverage the major milestones and make efforts to build bilateral relations for a new era by deepening mutual political trust.
In a congratulatory message sent to a meeting of Japanese and Chinese experts held in Beijing on Wednesday, Prime Minister Fumio Kishida stressed that dialogue with China, whose responsibility for regional peace and prosperity is very important, is of great significance, referring to the 45th anniversary of the bilateral peace and friendship treaty.
The peace and friendship treaty was concluded on Aug. 12, 1978, and took effect on Oct. 23 the same year, following the normalization of Japan-China diplomatic relations in 1972.
It is one of the four major documents signed by the two countries. The other three are the 1972 joint communique, the 1998 joint declaration and the 2008 joint statement on the promotion of mutually beneficial strategic relations.
On Monday, commemorative receptions organized by economic organizations and other groups will take place in Tokyo and Beijing.
Meanwhile, China continues criticizing Japan for the treated water discharge into the ocean from the Fukushima No. 1 plant of Tokyo Electric Power Company Holdings Inc.
Despite the treated water release, which started in late August, many Chinese people traveled to Japan during China's national day holiday period between September and October.
While Japanese media organizations ran articles on the travel boom, the Global Times, affiliated with the Communist Party of China, criticized the media reports, saying that they are false propaganda and are misleading the public.
Earlier this month, Chinese authorities formally arrested a Japanese employee of Astellas Pharma Inc., a major Japanese drugmaker, who was detained in China in March.
The administration of Chinese President Xi Jinping is showing a stance of strengthening clampdowns on foreigners as it attaches importance to national security.
Exchanges between Japan and China have been negatively affected as a result.
Add TheJapanNews to your Google News feed.