Survey: 37.4% of Japanese Respondents Have Positive Impression of South Korea, Surpassing Bad Impression for First Time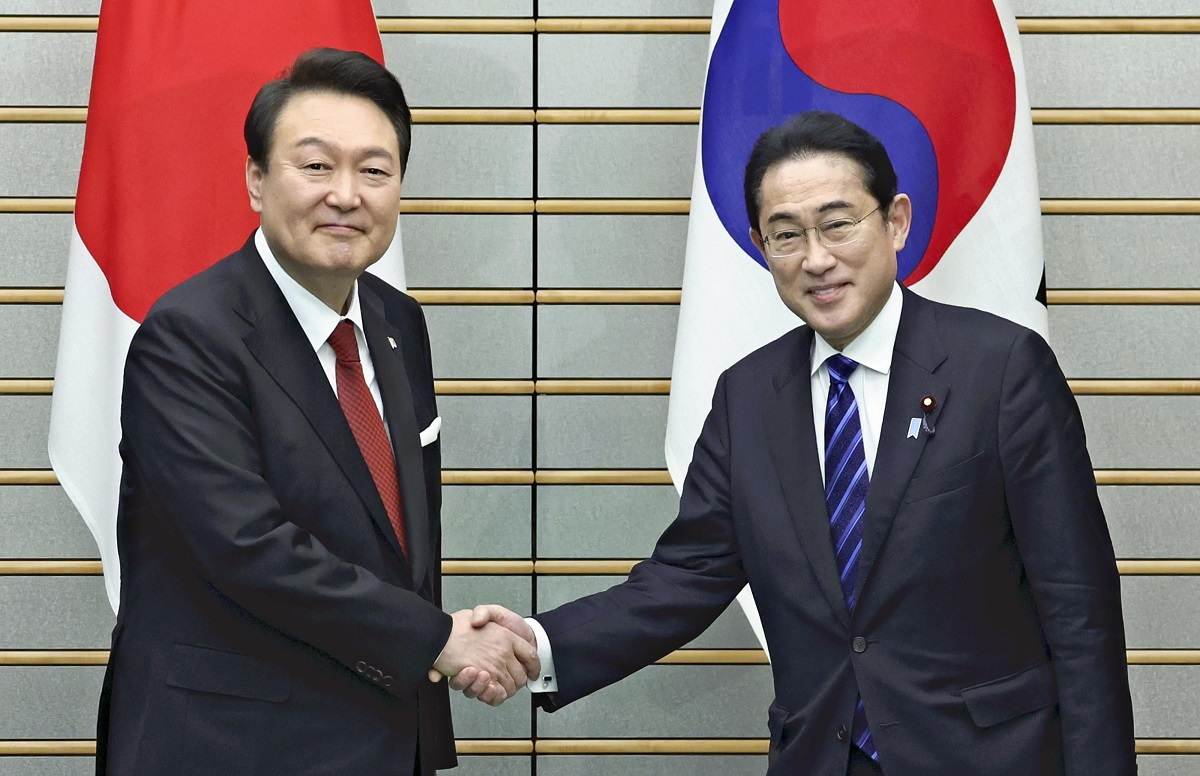 20:45 JST, October 12, 2023
A Japan-South Korea poll found that 37.4% of Japanese respondents had a "favorable" or "somewhat favorable" impression of South Korea, up by seven percentage points and a record high since the survey began in 2013.
The 11th edition of the survey was conducted by Japanese think tank The Genron NPO and the East Asia Institute of South Korea in August and September. One thousand respondents were from Japan and 1,008 were from South Korea. The results were released Thursday.
Japanese respondents with a "unfavorable" impression decreased 7.5 percentage points to 32.8%, with favorable or somewhat favorable exceeding unfavorable for the first time.
On the South Korean side, 28.9% said their impression of Japan was favorable and 53.3% said it was unfavorable, almost unchanged from the previous poll.
Asked about bilateral issues that have particularly improved over the past year, with multiple answers allowed, more than 30% of respondents in both Japan and South Korea chose "trust between leaders."
Among South Korean respondents, "lifting export restrictions and the normalization of trade between Japan and the South Korea" was the most popular choice at 33.6%.
Regarding the discharge of treated water from Tokyo Electric Power Company Holdings, Inc.'s Fukushima No. 1 nuclear power plant into the ocean, about 70% of the Japanese respondents approved, while nearly 70% of the South Koreans opposed it.
Add TheJapanNews to your Google News feed.