Strong Japan-India Relationship Good for Indo-Pacific Security, Speakers at Yomiuri International Forum Say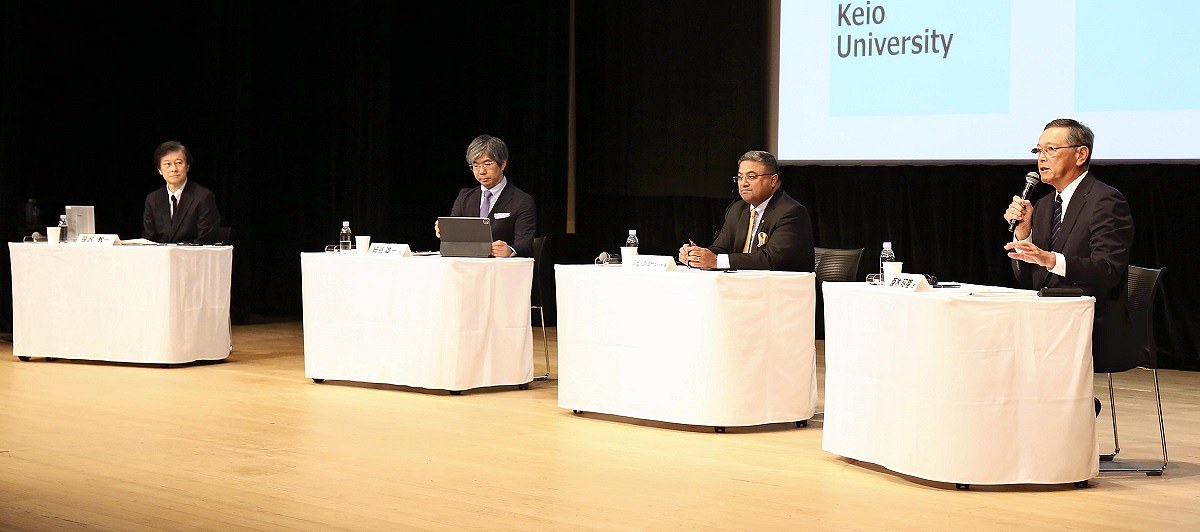 17:45 JST, October 3, 2023
The Yomiuri Shimbun and The Yomiuri International Economic Society (YIES) held this year's second open symposium of the Yomiuri International Forum 2023, titled "India-Japan Relations: The Way Forward," at Iino Hall in Chiyoda Ward, Tokyo, on Sept. 13. At the event, experts from both countries discussed how partnership and cooperation between Japan and India can contribute to the security of the Indo-Pacific region and the recovery of the global economy, based on the Yomiuri International Forum's theme for this year, "Breakdown of global order and a turning point for Japan." The discussion was moderated by Kyoichi Sasazawa, a Senior Research Fellow at Yomiuri Research Institute.
***
Session 1: India-Japan partnership for a 'Free and Open Indo-Pacific'
'Quantum leap' needed between India, Japan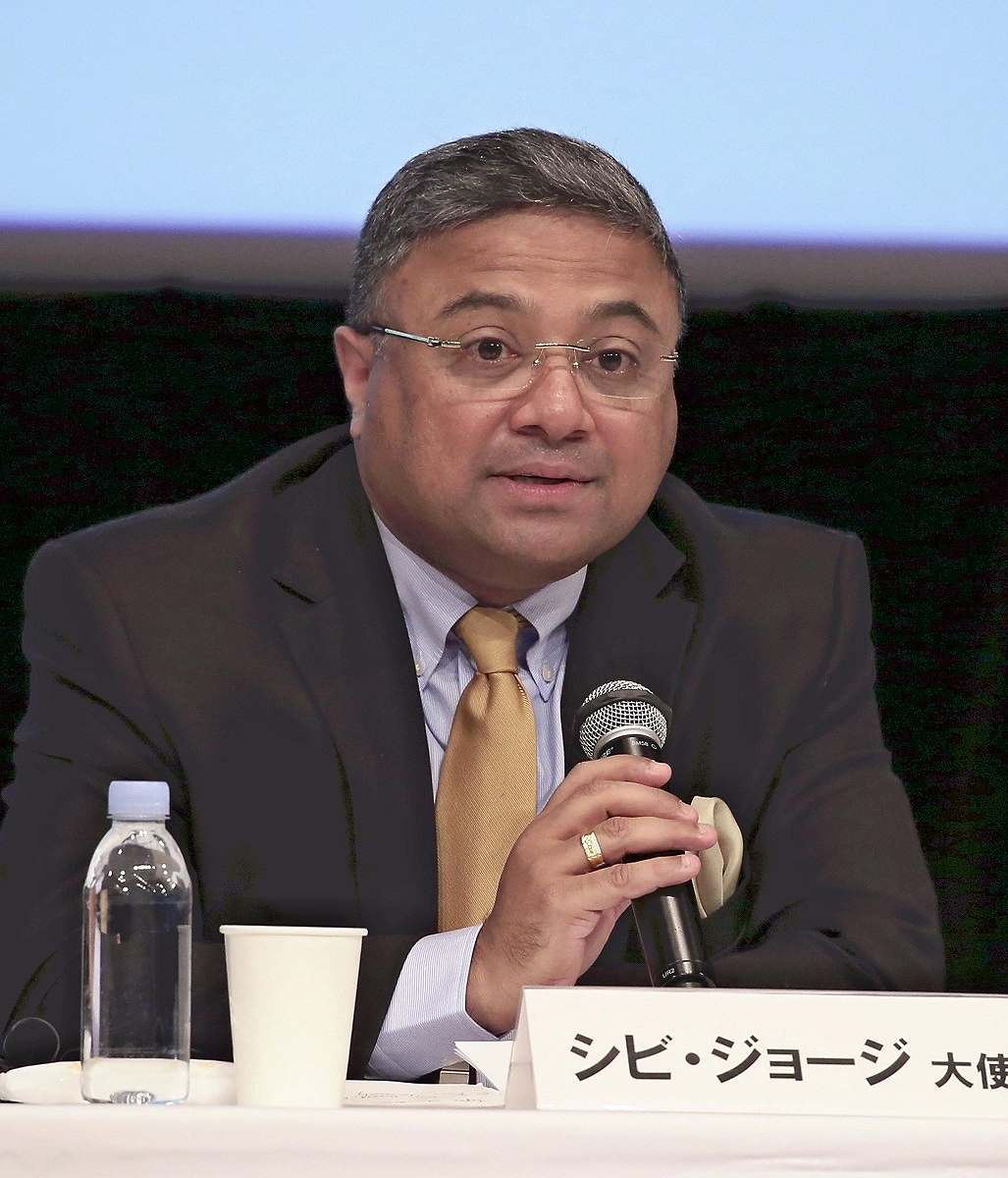 The G20 New Delhi Summit hosted by India faced unprecedented challenges, but looking back today, each one of us can be proud.
The theme chosen for the summit was "One Earth, One Family, One Future."
One of the objectives of this year's G20 chair was to make the organization more inclusive and expand it to include the African Union as a permanent member.
Japanese Prime Minister Fumio Kishida visited India in March and spoke about an indispensable partnership with India involving a "Free and Open Indo-Pacific."
Oceans are no longer benign areas. Sea-lane safety and security are crucial for stability and prosperity in the region.
Allow me to quote from a speech delivered by Indian Prime Minister Modi: "When the oceans are open, the seas are secure, countries are connected, rule of law prevails, and the region is stable, nations, small and large, prosper as sovereign countries."
We live in a multipolar world where everyone can coexist and flourish in peace. Our "super-partners" — as opposed to the superpowers — must work together toward meeting the Sustainable Development Goals and strive to benefit the people of our countries, and beyond. As part of such tie-ups, it is vitally important that India and Japan work together.
Presently, there are about 1,500 Japanese companies in India. My target is to make that figure 15,000. This is the kind of "quantum leap" that we need at every level, including interpersonal connections in political dealings, business engagement and strategic partnerships.
Sibi George was born in Kerala State in southern India in 1967. He began his career in the Foreign Ministry of India in 1993 and has served as an ambassador to Switzerland, Kuwait and other countries.
Geopolitics places India as connecting point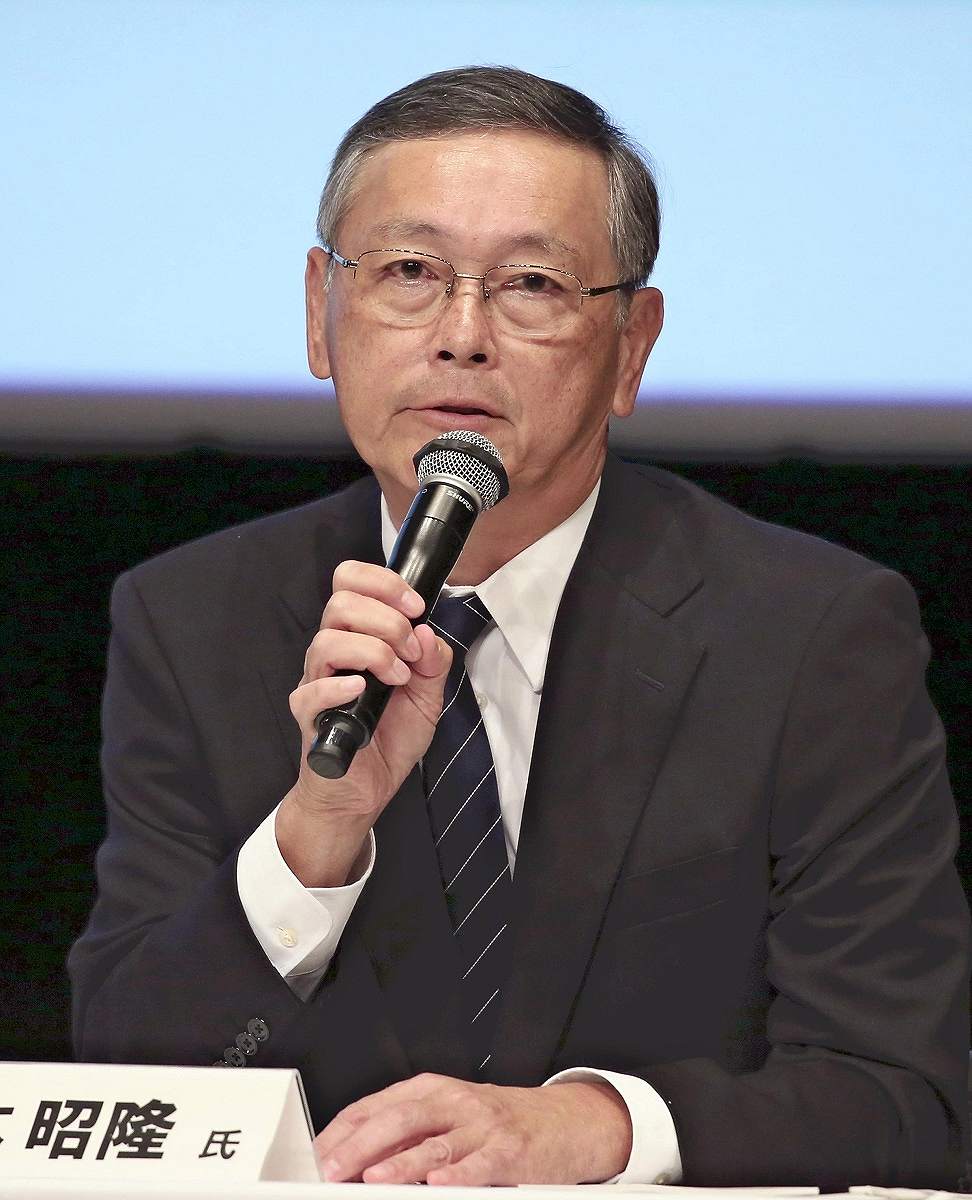 India is fully aware of its geopolitical importance. When categorizing democratic and autocratic groups of countries as the "West and East" and developed and developing countries as the "North and South," India is situated in the perfect location to connect all sides.
The role India plays in important issues facing the international community, such as the global economy, trade and climate change, is getting larger as the years go by.
India's population exceeds 1.4 billion, with a young average age, and a growing economy. In August, the country successfully landed its lunar explorer on the moon, showing that it has become one of the world's top nations in the field of advanced science and technology.
As the world is becoming multipolar, India has chosen to protect itself by cultivating friendships with multiple countries and expanding its network, and Japan is one of India's friends.
Both the Japanese and Indian governments have the joint view that they are important to one another. On the other hand, there is still plenty of room for parliaments, business communities, media circles and academic societies in the two countries to strengthen cooperation through dialogue.
Both countries have rich cultures and long histories, and I am quite proud of that. Japan and India should be aware of each other's presence and work together, not only at the state level but also across various fields.
Born in 1952, Saiki joined the Foreign Ministry and held positions such as the director general of the Asian and Oceanian Affairs Bureau at the Foreign Ministry and ambassador to India. He was appointed to the vice minister for foreign affairs in 2013. He currently serves as the president of the Middle East Institute of Japan.
Relations go beyond bilateral ties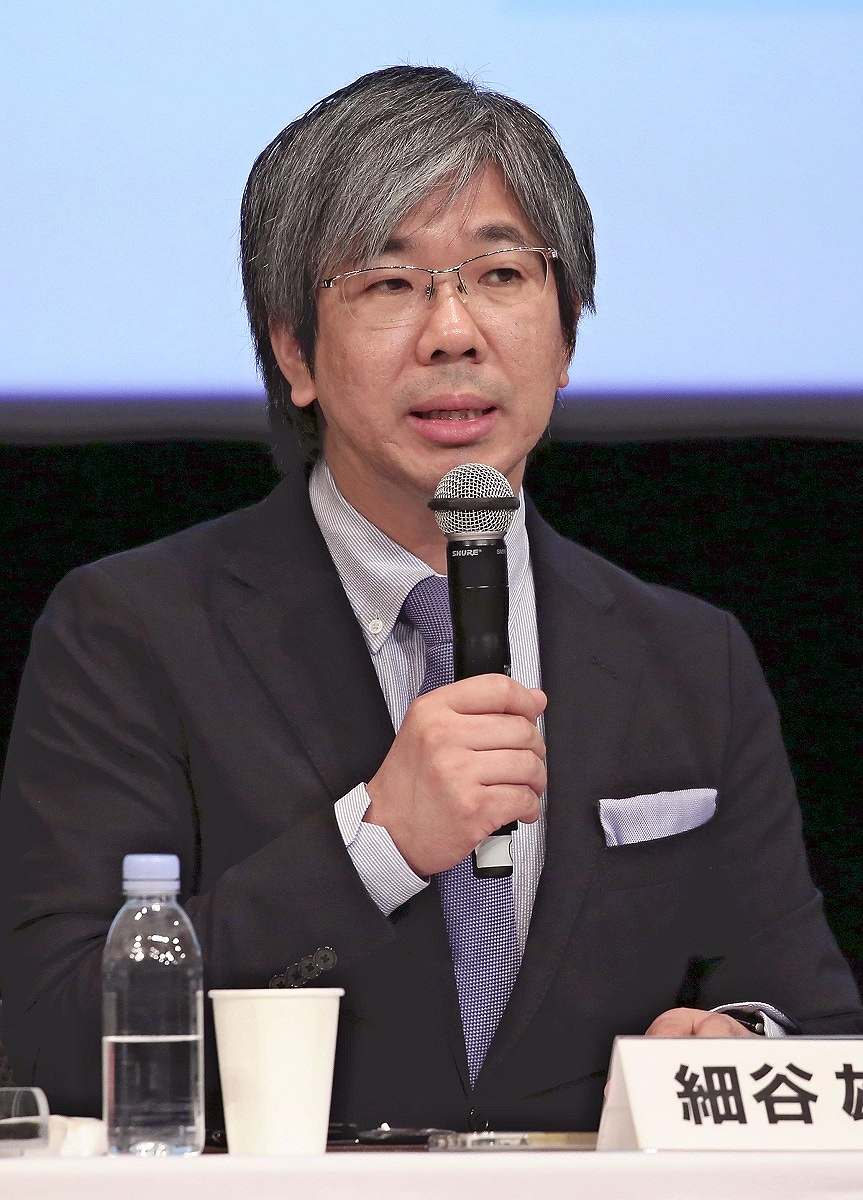 World order is experiencing two massive structural changes.
One is a revolutionary change in which the traditional Western-based order has been shifting toward one involving countries in other parts of the world.
There have been significant changes as to who makes and implements rules. At the recent G20, India, which chaired the talks, demonstrated great leadership and this helped bring about a new trend.
Brazil is due to chair the summit next year, with South Africa slated to run things the subsequent year. These three countries are among the five emerging economies called "BRICS," and this major trend will continue for some time.
The other change is going to be more gradual. Post-World War II, the world order was established, centering on the Atlantic Ocean. The North Atlantic Treaty Organization was regarded as the most important military alliance, while the United States and the former Soviet Union confronted each other from opposite sides of the Atlantic Ocean.
Japan and East Asia were situated in what could be described as a "backyard." In a post-Cold War world, the Asia-Pacific region has increased its presence, and now the Indo-Pacific region has become the center of international politics.
The United States and Japan are the most important countries in the Pacific, while India is the most significant country in the Indian Ocean. With Australia, these countries constitute the Quad.
Cooperation between Japan and India will shape the era of the Indo-Pacific going forward. The relationship between the countries has a special importance beyond that of mere bilateral ties amid changes of historical significance.
Hosoya was born in 1971 and completed his doctoral degree at Keio University graduate school. He specializes in international politics and diplomatic history, and received the Yomiuri Yoshino Sakuzo Prize in 2010.
***
Kyoichi Sasazawa: The Group of 20 summit adopted the leaders' declaration on Sept. 9. How do you evaluate it?
Yuichi Hosoya: Some have said that criticism of Russia has receded compared to last year's declaration, but I think it was very well made. Japan's diplomacy must have worked as a bridge. Disruption of a world order based on the rule of law and a unilateral change of the status quo by force are not limited to Russia.
It would have very significant meaning if the declaration included a message from Japan's diplomatic quarter that aggression would not be allowed in any part of the world.
Akitaka Saiki: I highly rate Prime Minister Narendra Modi's demonstration of outstanding skills and leadership and that India has achieved diplomatic success. It is obvious that the declaration is condemning Russia and restraining China, even without naming names. Is it diplomatically wise if the declaration criticizes Russia by naming it when both Russia and India place so much importance on their relationship? India's diplomacy in pulling off a difficult arrangement should be commended, and I'd like to emphasize that Japan greatly contributed to it.
Sibi George: The declaration has 83 paragraphs talking about the future of the world. Most of the issues that we face today have been mentioned, such as climate change, price rises, debt-related issues and digital infrastructure. I would like to draw your attention to one sentence in paragraph 14: "Today's era must not be [one] of war." This was the position my prime minister took right from the beginning of the conflict. Our consistent position is that there is a humanitarian crisis that we need to address, and I'm very happy that these issues are addressed in the declaration. It is a document of hope for the world.
World becomes multipolar
Sasazawa: In the future, the Global South will have a great deal of influence. How will the difficulty of getting so many countries together to make decisions change as the world order becomes more multipolar?
Saiki: The world is becoming multipolar. There are various groups such as the G20, ASEAN and others. The rules that many countries have gathered and taken time to create must be followed by the international community.
In order for the countries in the international community to coexist, one important element is the rule of law. Even in non-democratic countries, it is clear that aggression is absolutely prohibited. I think it is very important that we can agree on the importance of the rule of law in the international community in which it is difficult to reach a consensus.
George: First and foremost, bilateral. A bilateral relationship is the key. Between India and Japan, we are very happy that over a period of time our leadership has been able to build a special strategic global partnership together. Then comes the plurilateral engagement. Like-minded countries come together because they can do more together than two countries can do bilaterally. The best example is the Quad. We have seen that the United Nations has been stuck without reforms for decades. There are issues that we cannot address in the U.N.
What India brings is one-sixth of the total global population, the largest democracy in the world. When like-minded countries come together, India would like to be a catalyst, a catalyst for democracy, a catalyst for human values, a catalyst for the Global South and the many issues we face.
Hosoya: Prime Minister Modi's repeated reference to "One Earth, One Family, One Future" is a message with a whiff of idealism. The optimism that the future will be better is strongly felt in India, which is a young country.
On the other hand, Japan, the U.S. and Europe are facing a mountain of difficulties, such as the retreat of democracy, the aggression in Ukraine and declining birth rates.
I think inclusiveness will be an important factor in the future. India worked hard to make the African Union a permanent member of the G20. The Indian government may have a sense of crisis that the G20 will cease to function if the voices of the Global South are not adequately reflected.
India has tried to make the G20 an open forum. I feel there is sufficient affinity between Prime Minister Modi's message and the "Free and Open Indo-Pacific" vision that Japan has upheld.
Lead way to cooperation
Sasazawa: What is Japan's role in the Japan-India partnership?
George: We have a very clear objective to develop our country in partnership with our partner countries. I consider Japan the most important partner for us. We need to work together for a "Free and Open Indo-Pacific" and to maintain peace, stability, security and prosperity in our region. Any development in this part of the region has an impact on India and that region. Similarly, any development in the Indian Ocean, which is a key sea lane to Japan's energy security, is very important. Any development in that region will have a direct impact on this region. We are partners in peace for the mutual benefit of our two countries, the region and the world.
Hosoya: Now, there are three fissures damaging the world. The United States and China, Russia and the West are at odds. A fissure can also be seen between the developed countries and the Global South. I think that Japan and India should play a role in taking the lead to restore international cooperation.
Saiki: Peace is a precondition for economic prosperity. It is important for Japan and India to appeal to the world with one voice to secure peace and prosperity. The U.N. has not reflected the reality of the international community in the 21st century at all and needs to be reformed. We could say together, for example, that the veto exercised by the five major countries on the Security Council should be abolished and majority rule is the way it should be. I'd like India to convey its message eloquently.
***
Kishida: Ties strengthening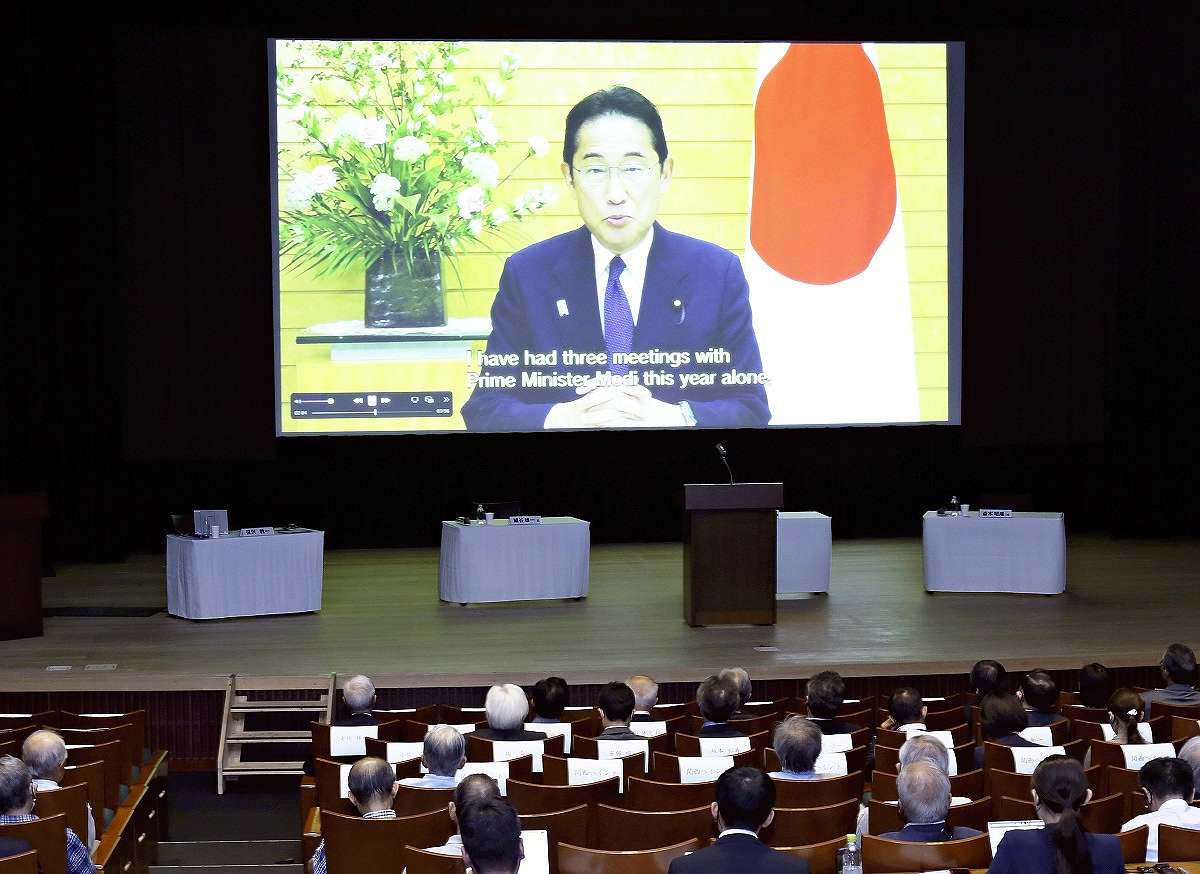 I extend my congratulations at the opening of the Yomiuri International Conference's September forum. With the international community at a significant turning point in history, collaboration with India, with whom Japan shares fundamental values and strategic interests, has become increasingly vital.
I unveiled a new plan for a "Free and Open Indo-Pacific (FOIP)" during my visit to India in March. India is an indispensable partner in realizing FOIP, and we are deepening cooperation bilaterally and within the Quad, which includes Japan, the United States, Australia and India.
This year is also significant as Japan is chairing the G7, and India is chairing the G20. I recently visited India to attend the G20 Summit, where I engaged in candid discussions with world leaders about various global challenges. Building on the discussions, Japan and India will continue to cooperate on global issues.
Cooperation between Japan and India is crucial not only for bilateral ties but also for global peace and stability. From this perspective, both countries have been making efforts to significantly strengthen relations.
I have held talks with Prime Minister Narendra Modi three times this year, covering a wide range of in-depth discussions, from bilateral relations to regional and international affairs.
Efforts are underway between our two countries to achieve economic relations totaling ¥5 trillion in public and private investments and loans.
In July, with the cooperation of the Japan Business Federation (Keidanren), Japan-India Association Chairman Yoshihide Suga led an economic mission of 103 members to India, directly conveying requests from the Japanese business community to Modi. During the March summit, Modi and I also agreed to designate this year as the "Japan-India tourism exchange year," with the aim of further promoting exchanges. We anticipate expanded people-to-people exchanges across a wide range of areas in various fields, including tourism and overseas education.
To further strengthen Japan-India relations in the future, I hope to see your collective wisdom put into action, and I look forward to fruitful discussions at today's meeting.
India is key partner to reinforce international order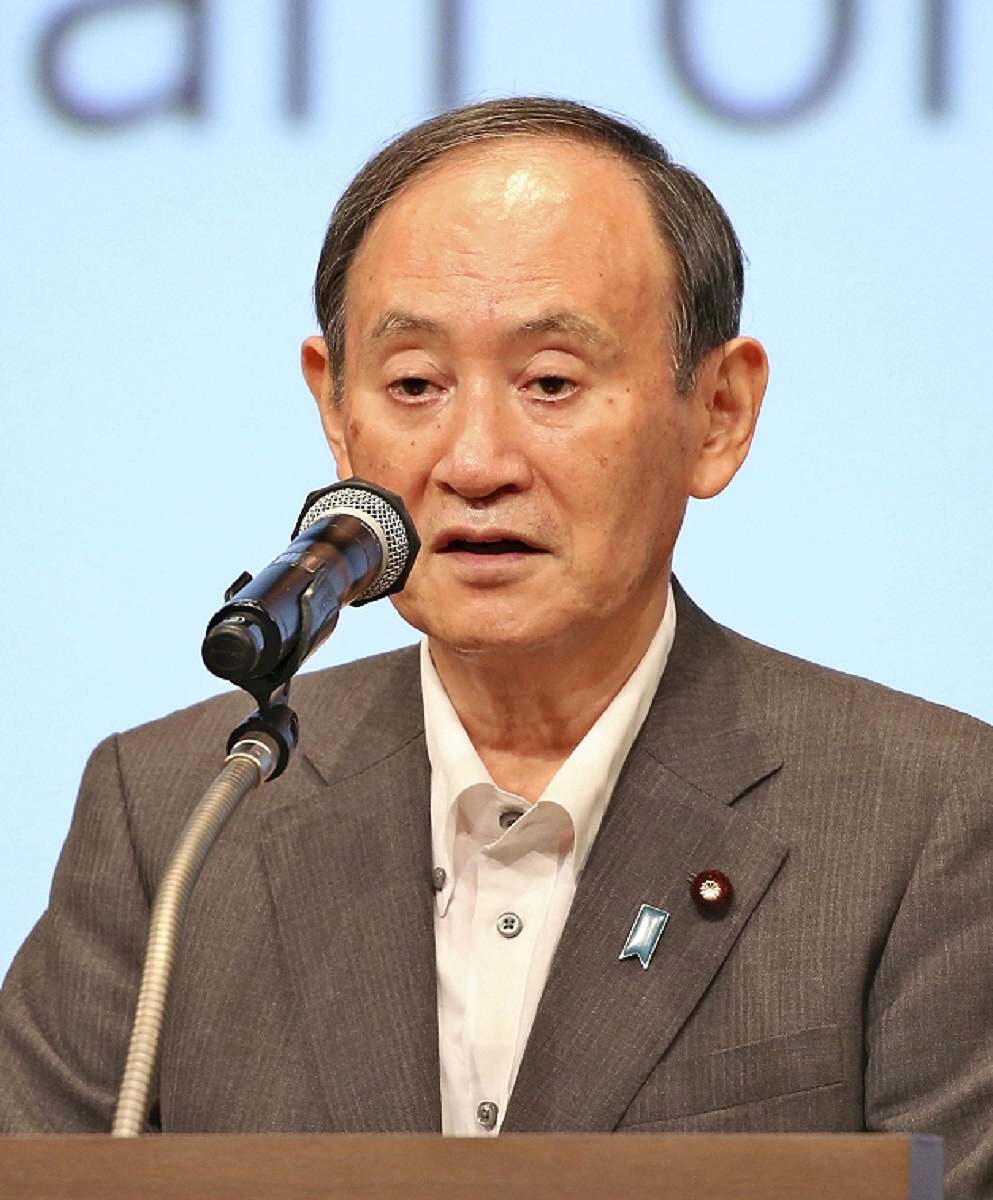 The world is facing critical challenges, including Russia's invasion of Ukraine, attempts to unilaterally change the status quo through force in the East and South China Seas, and other developments that pose a serious threat to the foundation of the international order.
I believe the international community must work together to maintain and strengthen a free and open international order based on the rule of law. India is a key partner to achieve this. Japan introduced a foreign policy vision of a "Free and Open Indo-Pacific." India is one of our most crucial strategic partners in realizing this vision.
This year is significant as Japan chairs the G7 and India chairs the G20. To address crucial global challenges through these multilateral frameworks, I believe that close collaboration between and leadership from Japan and India are essential.
During the Japan-India Summit in March of last year, Prime Minister [Fumio] Kishida and Prime Minister [Narendra] Modi set a goal of ¥5 trillion in public and private sector investments and loans in India over the next five years. We of the Japan-India Association are committed to actively supporting these government initiatives and contributing to the further development of Japan-India relations.
※※※
High possibility for investment
Session 2: Development of the Indian economy and opportunities for Japan
Business partner with great potential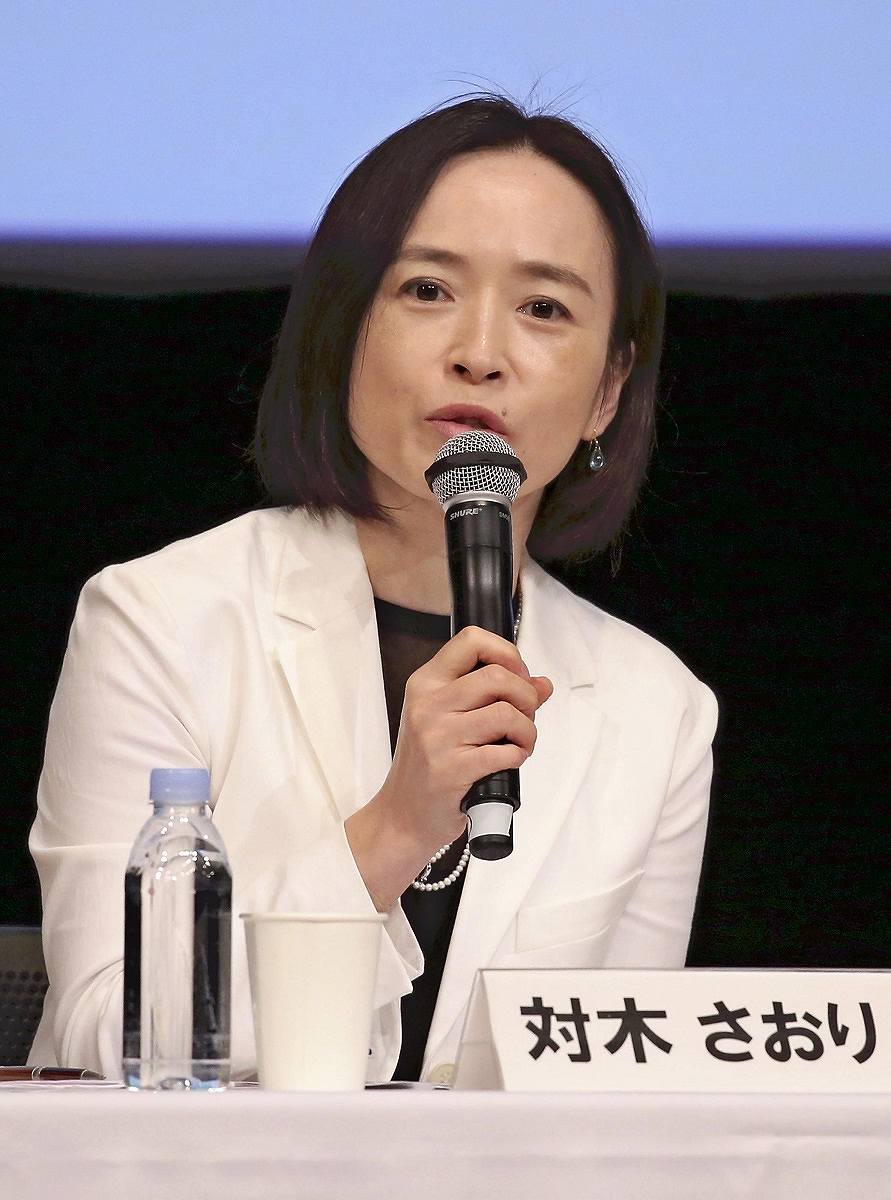 The past year or so, there have been increasing instances in which I hear the following question: "The Indian economy has great potential, but can the country make the best use of it?"
As a result of my analysis, the conclusion is that we understand India is a country that presents great opportunities for Japan.
India has attracted attention because, for one thing, the country now has a larger population than China. In addition to that, it has raised its significance as a supply base amid the reassessment of the global supply chain, a result brought on by the COVID-19 pandemic, and heightening geopolitical risks.
Indian Prime Minister Narendra Modi's administration has hammered out highly transparent industrial and economic policies that add to the country's future.
Investments in infrastructure and various other areas are steadily growing as well. If the gains steadily continue, India's annual growth rate will be about 6% in the next 10 years, according to my estimation.
This level of stability is unprecedented.
India also has a great potential as a market for durable consumer goods.
The country's gross domestic product per individual, at close to $2,000 in 2022, is likely to increase to about $4,000 over the next 10 years.
The business environment in India will make further advancements, and the country will become a business partner with growth potential for Japan's economy and its companies.
Born in 1974, Tsuiki entered the Finance Ministry, at which she participated in analysis of macro economy, among other projects, and subsequently worked on risk analysis at a major auditing company before joining Mizuho Research & Technologies.
Spread free, fair trade worldwide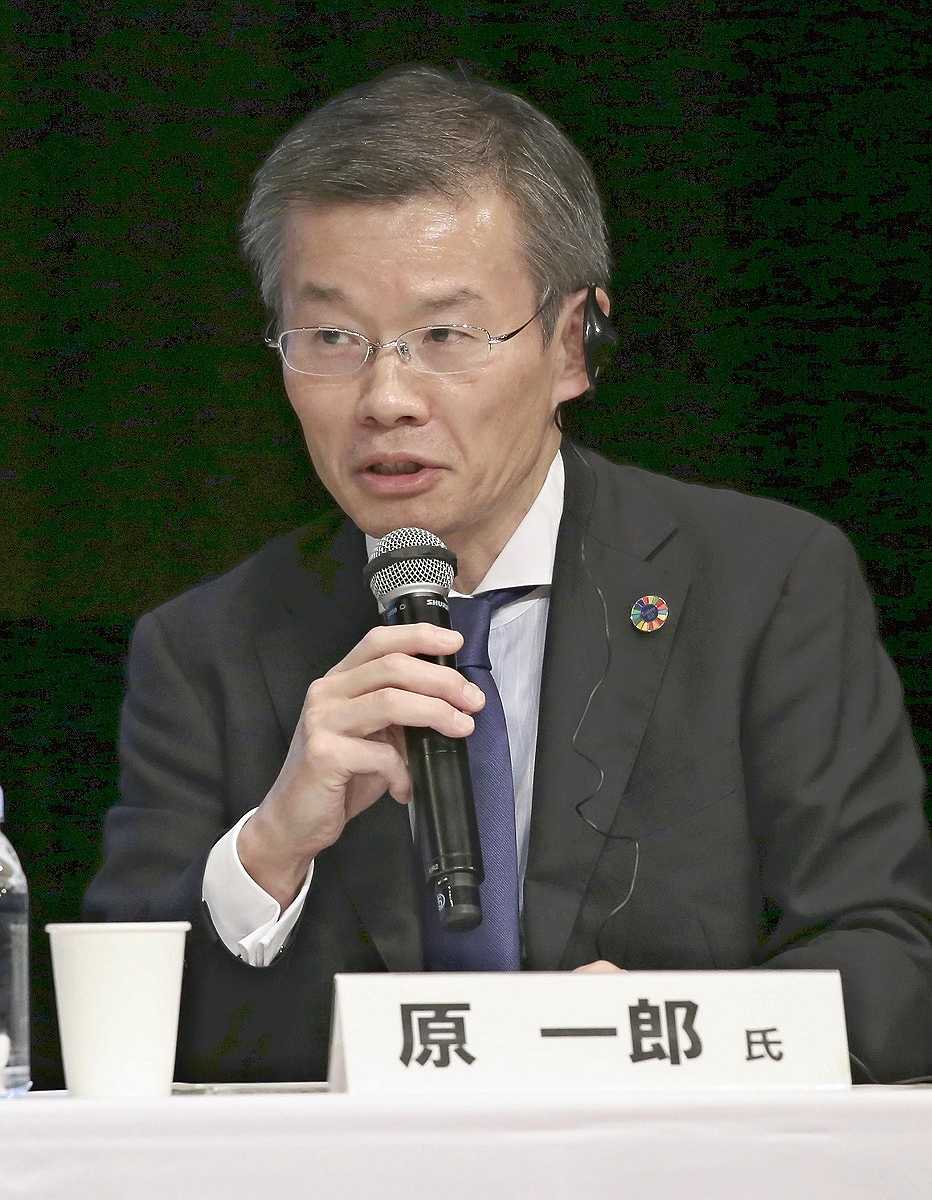 The best thing for the economy is for trade and investment to be carried out freely. But as the world is increasingly divided, how to maintain free trade relationships with other countries is also extremely important.
In April, the Business Summit (B7 Tokyo Summit) attended by economic organizations of Group of Seven countries recommended the launch of a "Free and Fair Trade and Investment Club." In a world where some countries blatantly break the rules for their own benefit, it would be the principle of the club to observe a "national treatment" policy in which other nations' companies were treated the same way as domestic companies and free trade was maintained.
I'd like to spread this idea not only to G7 members but also to other countries through international frameworks, such as G20 and the Asia-Pacific Economic Cooperation Conference.
India has built collaborative relationships with many countries and benefits from those ties. India's approach is compatible with how B7 countries think.
Currently, Japan has the third largest economy in the world in terms of GDP, and India is fifth. Yet India is expected to rise to third place soon with Japan falling to fourth or fifth.
The world's two biggest economies, the United States and China, remain at odds and probably will be for a long time to come. Amid these circumstances, reinforcing bilateral economic relations between Japan and India is a very good thing both for those countries and for the entire world.
Born in 1963, Hara joined the Japan Business Federation in 1986 and has held various posts, including policy planning researcher for the Cabinet Office. He took up his current post after serving as the international affairs bureau chief at Keidanren.
Japan can play major role in manufacturing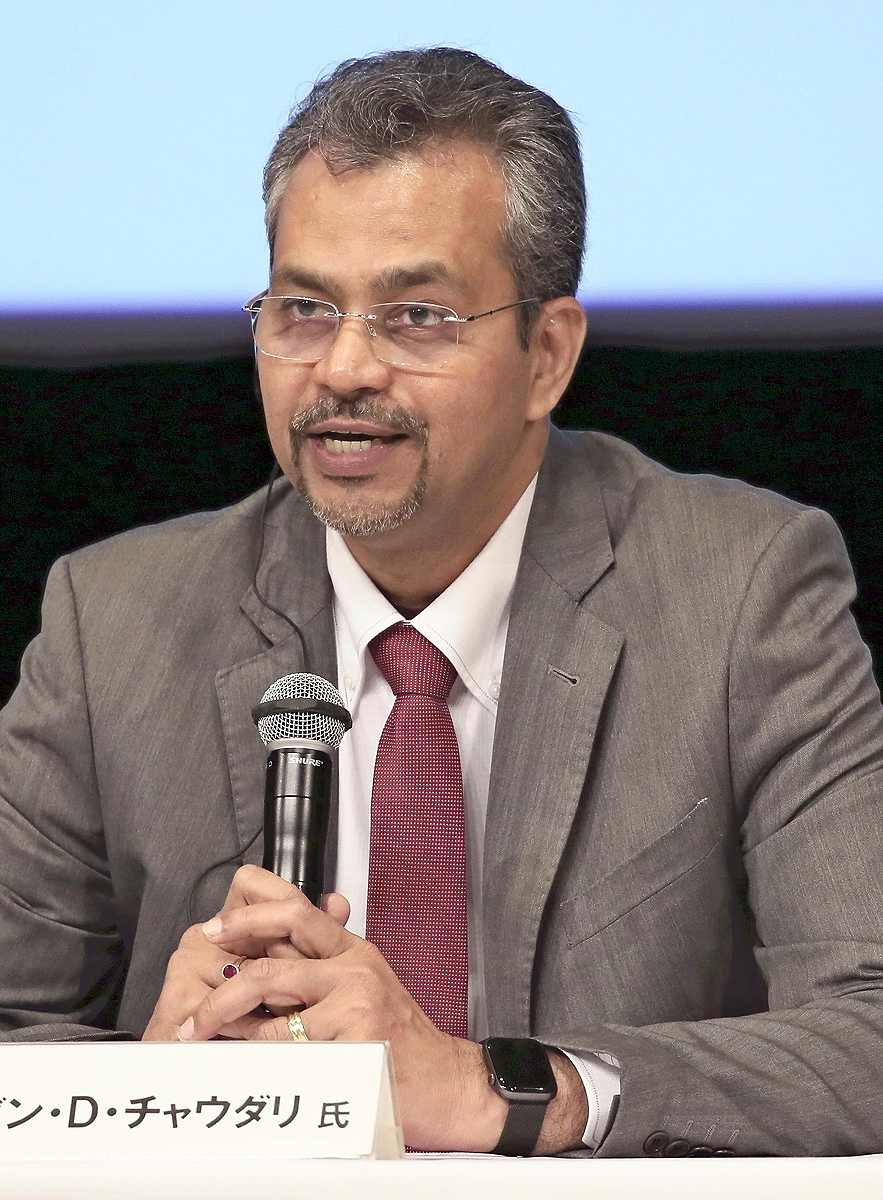 Kansai Paint has been investing in India for almost 40 years and is now the leading company as far as in automotive paint industry. Indian operations contribute approximately 25% of the group's revenue. There are very numerous opportunities India can offer.
Well over half of the Indian population today is below 35 and India is predicted to be the world's second-largest economy by 2050. Per capita income of India will rise when manufacturing starts growing. Where Japan can play a major role comes to pushing manufacturing percentage higher.
The other significant investment Japan has made is in the automotive industry. In manufacturing and skill development, there is quality improvement also being done through skill initiatives where Japan is actively involved. Japan and India are developing a future skills-ready workforce, which will be required if India and Japan are to prosper.
Another big factor in the last eight-nine years in India is political stability, which obviously augurs well for business as a whole. Reforms generally take longer. With this stable government in place, you will see reform at higher speed.
We have been building very strong economic relations over the years. Japan has been a major contributor in infrastructure development through financial as well as technology transfer arrangements. For example, the metros, Shinkansen, smart cities, industrial corridors are areas where Japanese companies are participating in India.
India's population in urban towns is set to grow, which essentially means the entire construction sector, be it steel, be it electrification, be it paint, everywhere, will have a huge demand. Opportunities are available for everyone to sensitize. I think it is participation and more interaction that will help both of us to grow in the future.
Chaudhari was born in Maharashtra State in western India in 1968. In 2005, he became an executive officer of Kansai Paint Co.'s subsidiary in India. He assumed his current post in April 2023.
***
Sasazawa: How do you see the potential of the Indian market?
Saori Tsuiki: In India, we can expect annual economic growth of more than 6%, but Japan's direct investment balance in India is only about ¥3 trillion, which means there is still much room for investment. Targeted subsidy policies are working well, and exports from India are growing in the information technology and electronics sectors.
Turning a profit in India is said to be difficult for Japanese companies, but more and more companies have done so in recent years. Analysis reveals that sustained effort is the key to success for businesses in India. This includes doing more procurement locally and boosting cooperation with local companies.
Ichiro Hara: Compared to China, India offers a more predictable environment for investments. There is no risk that local staff for Japanese companies will be detained without reason.
India also has significant geographic advantages. Two oceans, the Pacific Ocean and the Indian Ocean, meet near the county. To the west of the Indian Ocean lies the African continent, whose population is expected to increase in the future. One can also see India as a base for developing businesses in Africa.
India expected to show leadership
Sasazawa: What is India's position in the world?
Hara: India can be thought of as the leader of the Global South. The Global South comprises many countries, and each has different characteristics, and different ways they can be approached. There is no clear way to deal with them. It is important to meet them with respect for their positions.
India showed leadership at the Group of 20 summit earlier this year. I hope it will demonstrate its strength in building free trade and investment relations between the Global South and other countries.
Although India decided to leave the Regional Comprehensive Economic Partnership, I hope it will come back to the partnership anytime.
Sasazawa: What role can the Japanese industry play?
Tsuiki: The large current account deficit is one of the reasons for India's economic weakness. This is because despite its large population and market size, India is dependent on foreign countries for resources. The more the economy grows in the future, the more it will need to import energy sources such as petroleum and coal, which will result in an expanding deficit. Therefore, Japan's cooperation in decarbonization technologies will be a boon for India's economic growth. Japan — with its small land area — has limited opportunities to develop decarbonization-related technologies. Partnering with various countries to develop new technologies will be a great opportunity for Japan as a technology-driven country.
Pravin D. Chaudhari: Decarbonization, obviously is a topic. The Indian government has launched a green bond where they're asking other countries to actually invest and contribute to this whole thing. When it comes to electric vehicles there will be huge dependence on minerals, which obviously is going to come from rare earth minerals, copper, nickel, all of them will be extremely critical. Can there be a mission … this mineral utilization be optimized? I think this will be a great research area and improvement area, which both countries (Japan and India) can take in green hydrogen. Obviously, there will be investment required in technology.
Now today, there are 900 million internet users in India out of 1.4 billion people, and out of which 380 million people are from rural areas … I mean that when I compare … India to foreign countries, I find … India so easy to deal with the mobile phones and internet banking and transfers, so India has that potential.
Catalyst for growth
Sasazawa: What is essential for Japan and India to deepen their cooperative relationship?
Chaudhari: India from a business point of view has been doing a lot of reforms. Business voices should be heard. They need land availability; they need labor reforms and I'm happy to tell you that government has actually started taking actions on this. All that we expect from Japan, obviously, is for Japan to come forward and actually see what happens. When you see from outside, obviously there's a lot of problems. I see Japan as a country that can offer tremendous inputs to other countries in the form of technology. And they're actually playing a catalyst role in terms of helping others to grow.
Hara: I think we were able to share common awareness when an economic mission visited India in July, but there are still some matters that need to be discussed in detail. It is important to have the Indian business community raise its voice and to deepen cooperation between both countries' business communities. Keidanren (Japan Business Federation) would also like to enhance dialogue with the Indian business community.
There are many executives of Indian companies participating in international business meetings. Indian connections are expanding all over the world, and I think I was able to see a possibility in developing business with India.
Challenges amid diversity
Sasazawa: What are the future risk factors for the Indian economy?
Chaudhari: Looking at the current geopolitical situation, we don't even know what will happen in the next 5 years. I think India's problems are really internal, let's say, health and education. I think these are the critical issues, social issues, which I think India is now working on.
Tsuiki: In India, women have little access to education and their literacy rate is low. As a result, the labor participation rate of women is low. Even in India, the working population will decrease in the future, so improving the quality of labor is an important challenge for India. If, for some reason, political stability is compromised in India, which has a complex social structure, there are concerns that the positive aspects of India's diversity may take a negative turn.
Bilateral cooperation makes contribution to peace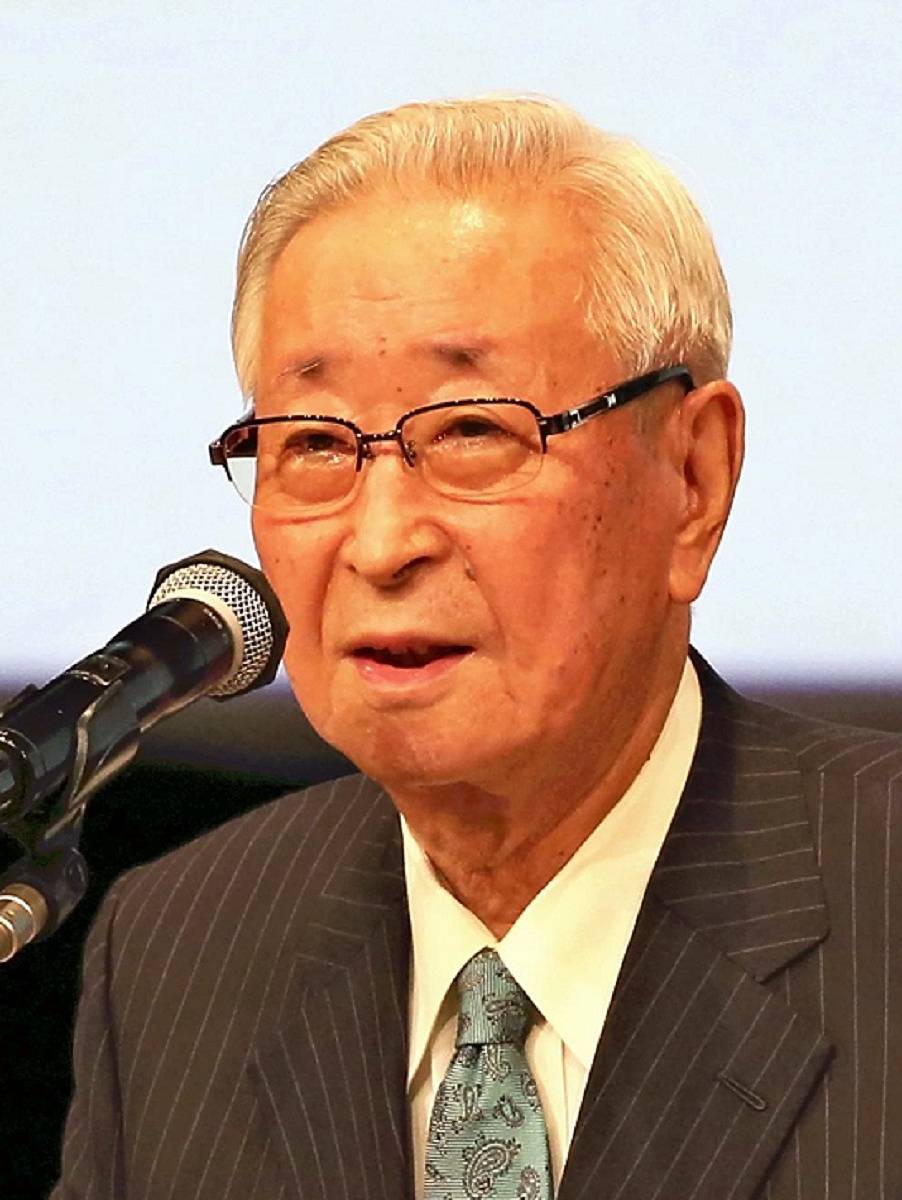 The world is currently facing a crisis in which the international order is at risk of collapsing. Russia's President Putin, who has contributed to this crisis, and North Korean leader Kim Jong Un, general secretary of the Workers' Party of Korea, are entering into summit talks. At the same time, China is expanding militarily. Amid such disorder in global politics, it is noteworthy that India is making significant progress.
India is the world's largest democracy and is strengthening its position as a leader among emerging and developing countries known as the "Global South." If Japan and India cooperate, we can play a significant role in contributing to world peace.
India is also leading the world in terms of economic strength, and in other aspects. [Strengthening our relationship with India] also presents a business opportunity for Japan.
Add TheJapanNews to your Google News feed.