China Creates Map Proclaiming Disputed Areas its Territory as Neighbors Protest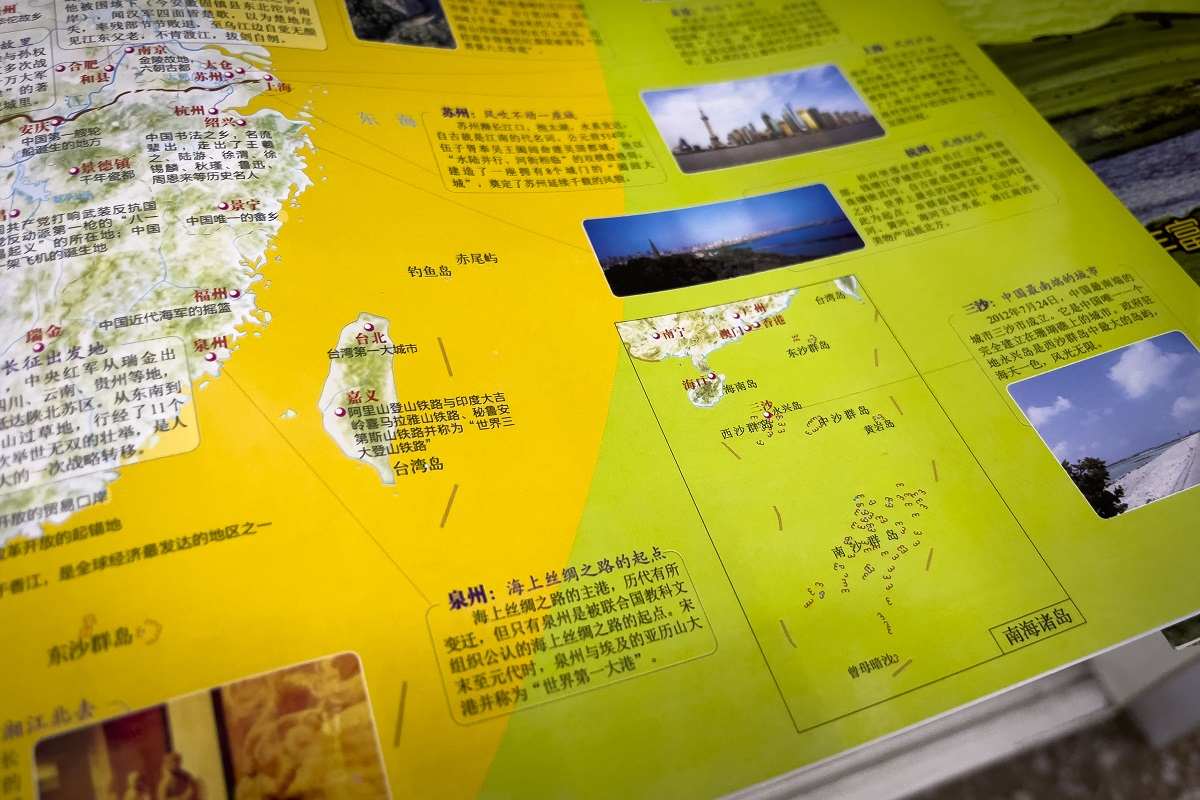 6:00 JST, September 4, 2023
JAKARTA/NEW DELHI — China has produced a new map that is drawing protests from its neighbors.
Disputed areas such as in the South China Sea and far northeastern India are described as "territorial waters" or "territory" on the map the Chinese government released on Aug. 28.
The map shows about 90% of the South China Sea as China's territorial waters, according to Reuters, and the so-called nine-dash line has been extended to ten dashes with a new line east of Taiwan.
Beijing has claimed sovereignty over much of the South China Sea by drawing this U-shaped nine-dash line on its maps.
The Philippine Foreign Ministry expressed Manila's rejection of the map in a statement. The map shows the Spratly Islands, which the country claims as its territory, as Chinese territory. The statement called on China to abide by the Hague-based court of arbitration's 2016 arbitral award that invalidated the nine-dash line.
According to Indonesian media, Foreign Minister Retno Marsudi referred to the 1982 U.N. Convention on the Law of the Sea as she expressed Jakarta's objection to the map.
"Any line drawn, any claim made must be in accordance with UNCLOS," she said.
Indonesia's exclusive economic zone surrounding the Natuna Islands at the southern end of the South China Sea overlaps the boundary set by the new map, while more and more Chinese vessels have been operating in the vicinity in recent years.
New Delhi also had harsh words for the map. The disputed part of the state of Arunachal Pradesh in far northeastern India and Kashmir's Aksai Chin region, which is effectively controlled by Beijing, are drawn as China's territory.
"Making absurd claims on India's territory does not make it China's territory," Indian Foreign Minister Subrahmanyam Jaishankar said to an Indian news channel on Aug. 29.
At the summit from Tuesday in which leaders from the Association of Southeast Asian Nations and other countries will participate, China and ASEAN members are expected to discuss the South China Sea code of conduct they aim to formulate to prevent conflicts. The new map might possibly sharpen the dispute among participants to this meeting.
Add TheJapanNews to your Google News feed.