Crank Callers from China Say They Dialed Japan Just for Kicks or To Kill Time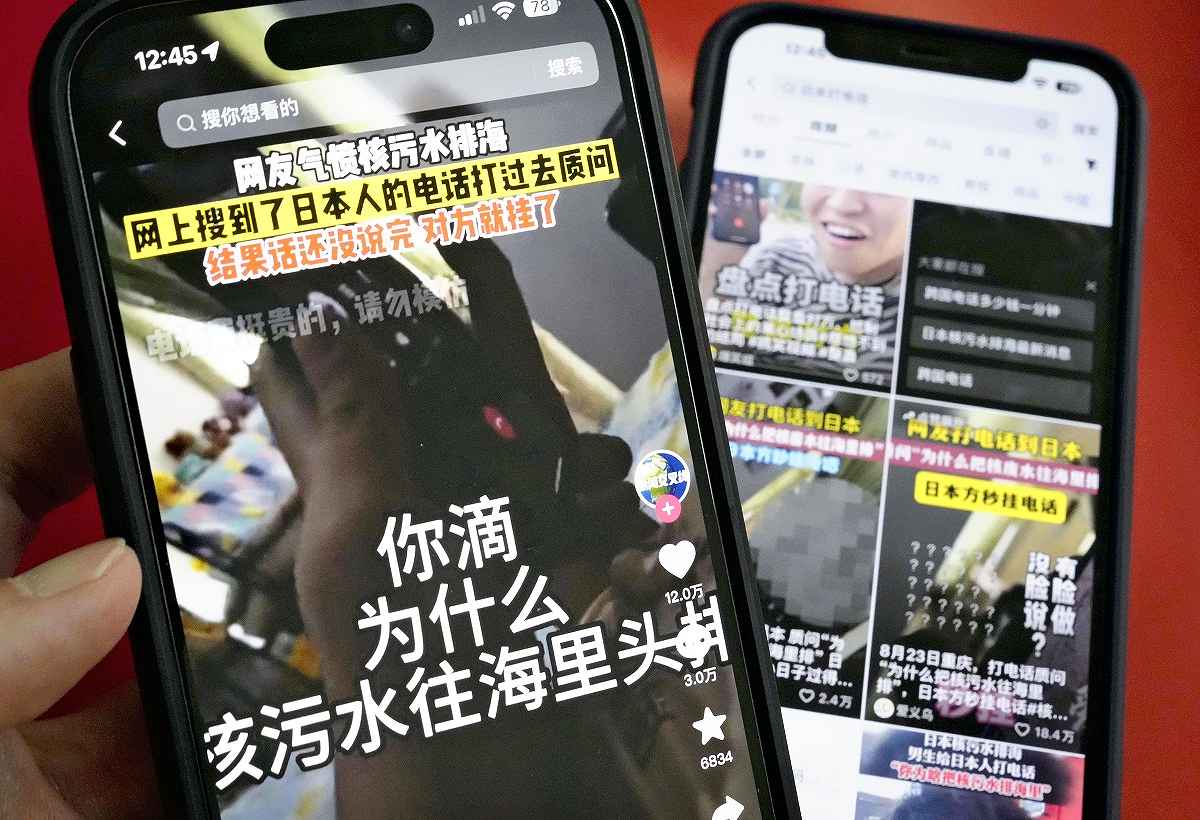 17:31 JST, August 31, 2023
SHANGHAI/BEIJING — A spate of crank calls have been made to entities in Japan since diluted treated water from the Fukushima No. 1 nuclear power plant began to be released into the ocean from Aug. 24. Many callers reached by The Yomiuri Shimbun told the paper that they did so "for kicks" or "to pass the time."
The paper dialed the numbers from China displayed on caller IDs in Japan and found that many of the people who answered were in their teens and 20s. One person unilaterally criticized the ocean release, while many others said they called without much thought or sense of guilt.
A 16-year-old part-timer from the southern Guangxi Zhuang Autonomous Region said he telephoned a Tokyo public facility three times. The facility had nothing to do with the treated water discharge.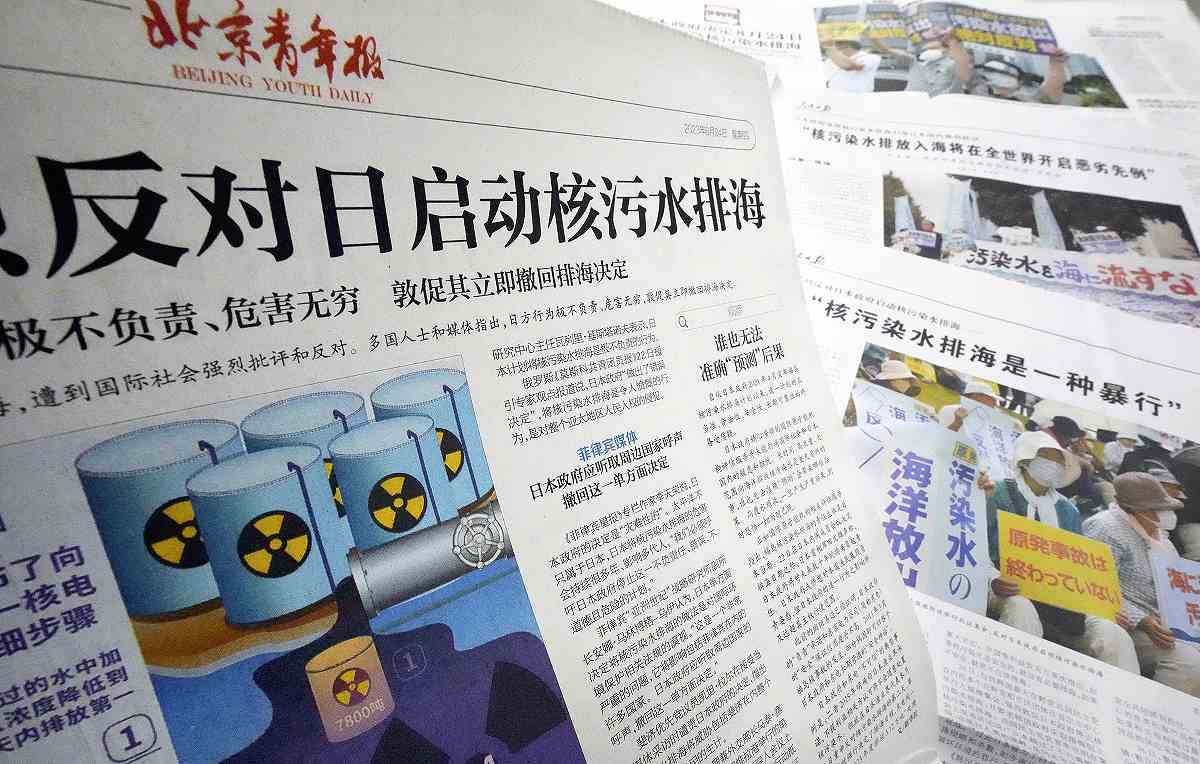 "I didn't care whom I called," he said. "I just wanted to get my kicks."
In the preceding days he had looked at video-sharing site TikTok after work and saw a video with critical messages about the ocean discharge. A phone number with the country code for Japan was displayed as well.
He said he had no ill feelings toward Japan, and had no interest in the treated water release, but got tired of same old routine and wanted to have some "fun."
"It's not like I have any particular opinions," he said. "Anyway, I'm not going to call anymore."
A 14-year-old junior high school student from eastern Jiangsu Province said she called a Tokyo public facility on Monday evening along with four other classmates from her school dormitory. She said they were inspired by a crank call posted on social media and wanted to follow the trend.
"We had nothing to do, so we tried making a crank call to pass the time," she said.
When they made the call, an automated voice answered. The girl said, "I felt I succeeded" when hearing the automated voice in Japanese and hung up soon after.
"I knew we were annoying someone, but we didn't call over and over," she said. "Is that such a bad thing?"
A 17-year-old high school student from southeastern Fujian Province said he called a hotel in Soma, Fukushima Prefecture.
"I was killing time by calling a phone number that was circulating on social media," he said.
For a 25-year-old man from Jiangsu, patriotism was his motivation. He said he made calls to a Hiroshima Prefecture hotel and a Tokyo university and posted on social media how things went.
The man does not speak Japanese so was unable to have a conversation but spoke in Chinese to whomever picked up about his opposition to the release of treated water into the ocean.
"I don't think I caused any trouble," he said. "Japan is the one bothering the Chinese people with the ocean release."
On social media in China immediately after the discharge of diluted treated water into the ocean, unfounded criticism of Japan's plan began to appear alongside phone numbers starting with Japan's country code. In addition to numbers for Tokyo Electric Power Company Holdings, Inc., which is decommissioning the plant, and the Fukushima prefectural government, phone numbers of unrelated entities were displayed, such as eateries in Tokyo.
Many posts also included phrases along the lines of "Why are you discharging contaminated water into the ocean?" in Japanese. There were also videos showing someone making a phone call to Japan while encouraging viewers to "Call the Japanese people today!"
In the last few days, however, the number of such posts have been decreasing, with some posts even warning that such acts could be illegal.
The Global Times, affiliated with the Chinese Communist Party's official newspaper, in its editorial issued Wednesday criticized the Japanese government, but also argued that "what incites outrage in Chinese society is Japan's selfish act of dumping nuclear-contaminated water into the ocean, and the target is never the Japanese citizens."
Cyberspace is an outlet for Chinese people's frustrations, but has strong influence that not even President Xi Jinping's administration can ignore. Beijing might have begun curbing the radicalization of public opinion online.
Add TheJapanNews to your Google News feed.