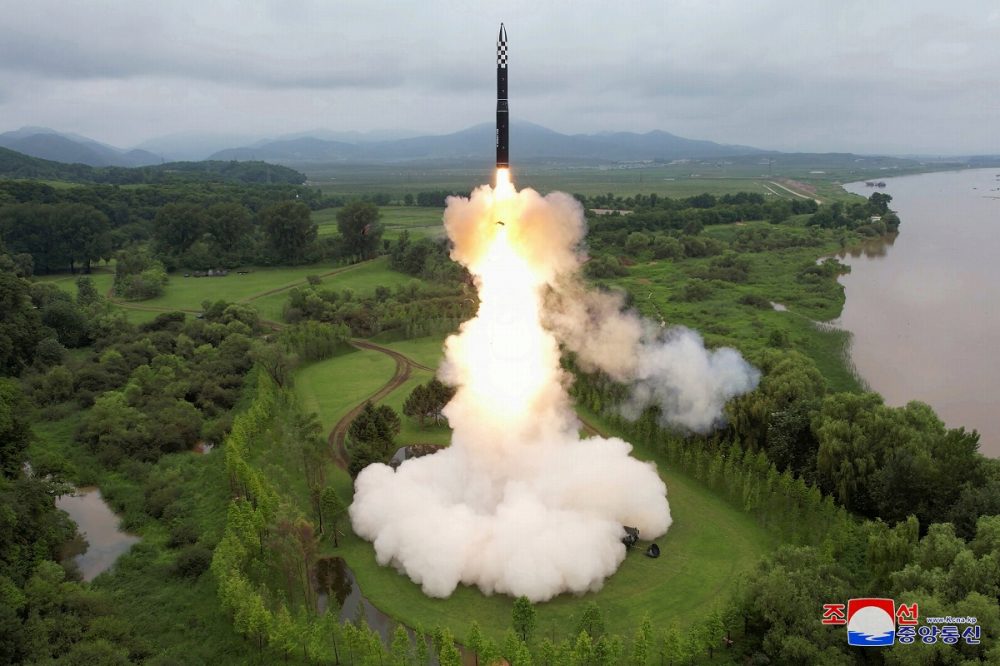 12:51 JST, July 19, 2023
Threats posed by North Korea occupy the top two spots on a list of security risks in Northeast Asia this year, according to a survey of foreign policy and security experts from Japan, the United States, China and South Korea, conducted by Tokyo-based research institute The Genron NPO.
The institute on Wednesday released its annual survey result for this year, "Top 10 risks that threaten peace in Northeast Asia 2023."
"North Korea's missile launches and other provocative military actions" was chosen as the No. 1 security risk, while "North Korea as a nuclear power" was chosen as No. 2.
"Deepening of the U.S.-China conflict," which last year was chosen as the No. 1 risk, was ranked No. 3 this year.
The survey was conducted from June 5 to July 12 on a total of 143 experts: 52 from Japan, 33 from the United States, 51 from China and seven from South Korea.
Add TheJapanNews to your Google News feed.