IAEA Chief Grossi Hears Opposition to Fukushima Water Release Plan in South Korea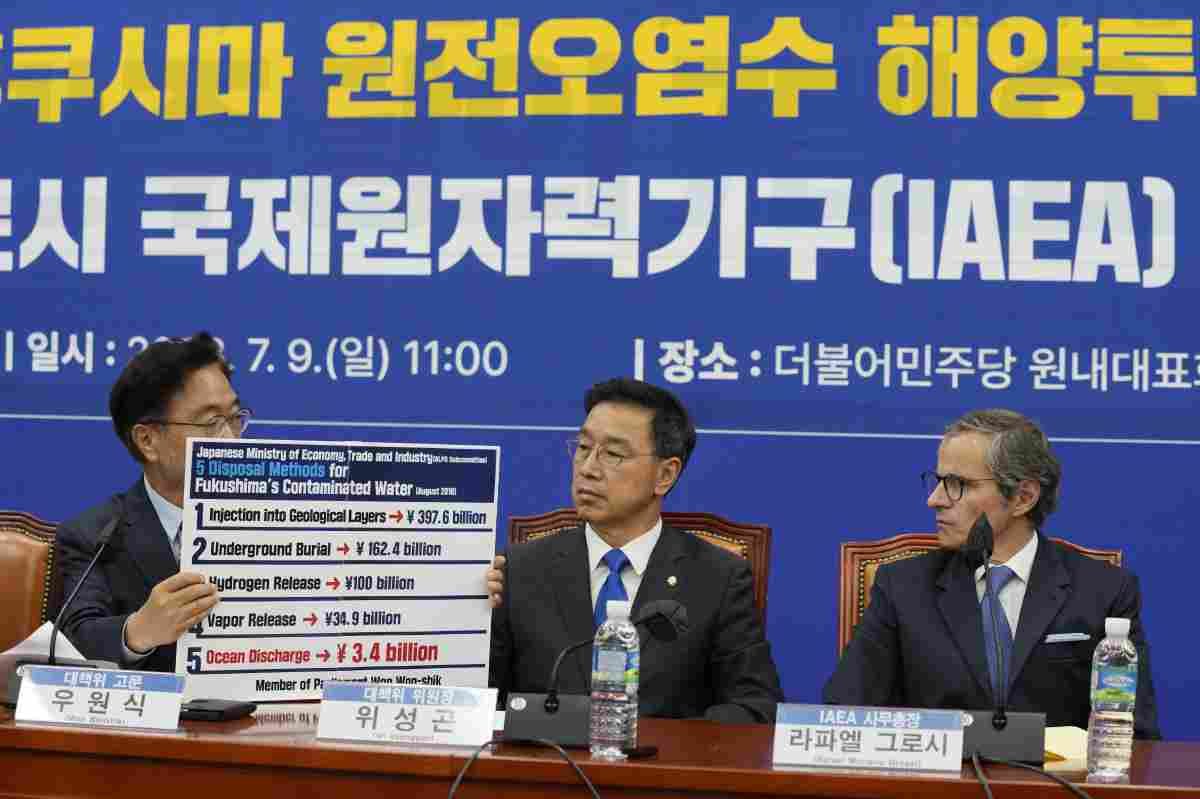 15:50 JST, July 10, 2023
SEOUL — Rafael Grossi, director general of the International Atomic Energy Agency, met with members of South Korea's main opposition Democratic Party, who have expressed opposition to the discharge of treated water from the Fukushima No. 1 nuclear power plant into the ocean, in Seoul on Sunday.
The IAEA has released a comprehensive report on the planned discharge of treated water from Tokyo Electric Power Company Holdings, Inc.'s plant. Grossi emphasized in the meeting that the plan "would be in conformity with the international safety standards."
In response, Democratic Party members referred to the treated water as "nuclear waste" and emphasized the risks of the plan. One of the party members said that Japan "should consider other alternatives with the international community."
Regarding the plan to release the treated water into the ocean, both the South Korean government and the ruling party share the same stance as the IAEA. However, there are many voices within South Korea expressing concern. This seems to be partly because the opposition party has made repeated arguments with no evidence to fan the anxiety of the South Korean people in an attempt to take advantage of the issue for political gains ahead of next April's general elections.
The ruling party has criticized the opposition's claims as "unscientific scary stories."
Add TheJapanNews to your Google News feed.