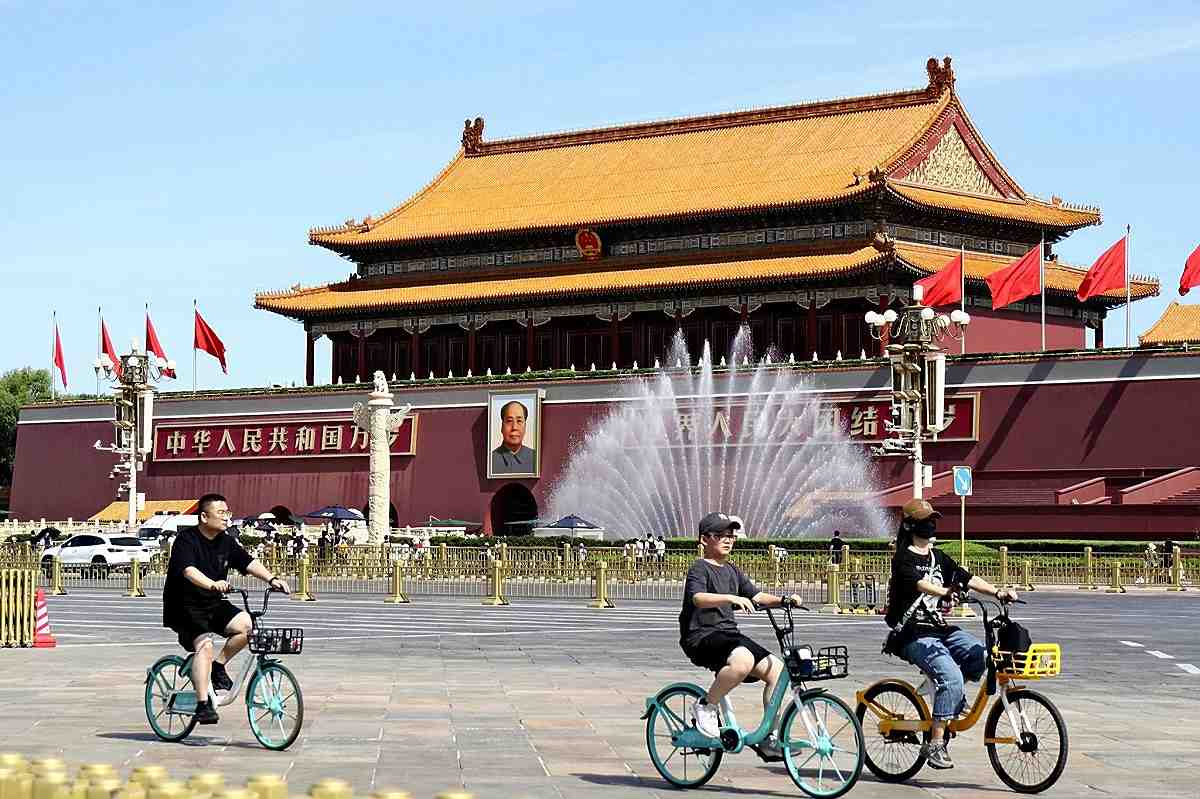 11:36 JST, July 3, 2023
BEIJING (Jiji Press) — Japanese companies operating in China are bracing for possible employee arrests and other risks after China's revised anti-espionage law took effect on Saturday.
A particular source of concern for them is that what constitutes acts of espionage is opaque under the law.
Japanese government and ruling coalition officials are concerned that more Japanese citizens may be detained in China under the law.
A Japanese executive of Tokyo-based Astellas Pharma Inc. was detained in Beijing in March for allegedly violating the law. Specific allegations against the executive, however, have not been made clear.
A Beijing-based executive of a Japanese manufacturer expressed shock at the detention of a Japanese civilian. "Securing employee safety is a top priority for any company. I hope that authorities will clarify what we shouldn't do," the executive said.
In May, a major Japanese electronics company issued a notice to all employees warning about activities during stays in China.
The notice says how the anti-spy law is enforced is not clear in many ways, urging employees to refrain from such activities as taking pictures in town.
Chinese authorities apparently apply the anti-spy law to companies and nationals of countries that are politically at odds with China. "Arbitrary arrests are expected to increase," a former Japanese defense minister said.
"The law can be enforced arbitrarily, and anyone can be detained in every situation," Tomoko Ako, professor of sociology and China studies at the University of Tokyo, said in an interview with Jiji Press. "Who can be detained changes depending on political and economic conditions and is unseen from the outside."
Chief Cabinet Secretary Hirokazu Matsuno on Friday told a news conference in Tokyo that Japan will call on China to ensure the transparency of the law's enforcement and its judiciary procedures.
At an international conference in June, Chinese Premier Li Qiang called for an expansion of investment into China, saying Beijing will maintain a high level of openness to other countries.
For Beijing, however, maintaining security is of paramount importance, even preceding economic development.
A survey by the Japan External Trade Organization found the share of companies positive about expanding in China stood at 33.4% in fiscal 2022, the lowest on record dating back to fiscal 2007.
A source related to a major Japanese energy company said that for the time being it will closely monitor how the revised anti-spy law is enforced.
If incidents like another arrest of a Japanese citizen occur, Japanese businesses' long-term strategy on China investment will inevitably be hurt, the source said.
Add TheJapanNews to your Google News feed.