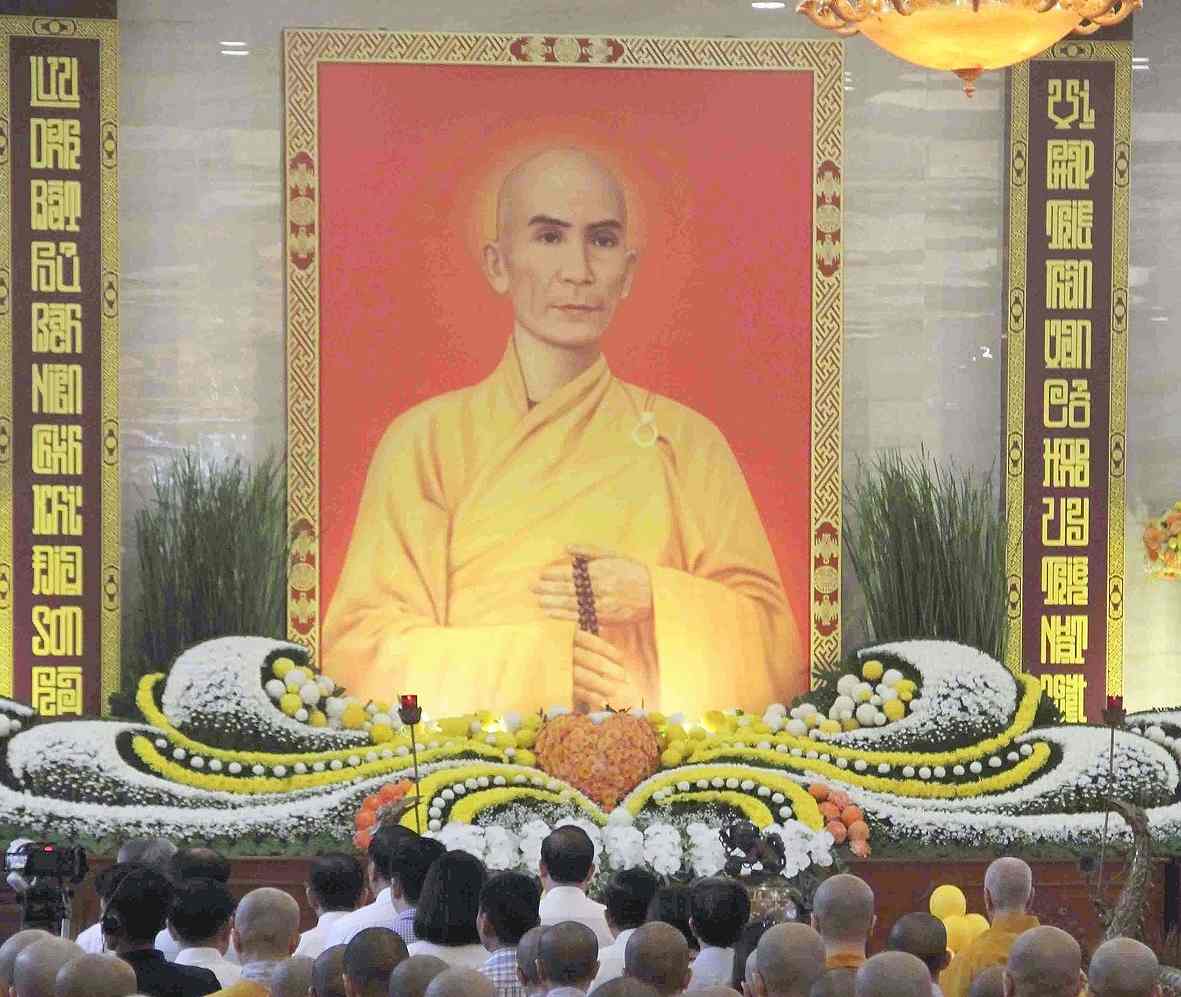 20:00 JST, June 18, 2023
HO CHI MINH CITY — Ceremonies in honor of a monk who burned himself to death on June 11, 1963, to protest against the persecution of Buddhists have been held in Vietnam on the 60th anniversary of the fateful incident.
In 1955, South Vietnam was led by the U.S.-backed administration of Ngo Dinh Diem, a Catholic. In protest against the regime's persecution of Buddhists, Thich Quang Duc (1897-1963) burned himself to death on a street in Saigon (now Ho Chi Minh City).
Associated Press photos of the incident shocked the world, triggering the fall of the regime.
Buddhist memorial services have been held across Vietnam, including in Ho Chi Minh City, Hanoi and Hue in central Vietnam.
A memorial service attended by several hundred people at a temple in Ho Chi Minh City on June 7 listened to a description of the monk's act: "He used his own body as a torch to break through the darkness under the regime. He dedicated himself to the struggle for religious equality and freedom in a spirit of nonviolence."
Thich Quang Duc's self-immolation has become a symbol of resistance among Vietnam's Buddhists, who now account for about 80% of the country's population.
"People watched in silence until the flames went out," Thich Tri Quang, a monk who witnessed the incident said.
Before his death, Thich Quang Duc wrote a message to President Ngo Dinh Diem, pleading with him to "be compassionate to the people of the nation and implement religious equality to maintain the strength of the homeland."
Shot by Malcolm Browne, AP's photos of the monk's self-immolation rocked the world and increased opposition against the regime, which collapsed in a military coup in November 1963.
Le Manh That, vice rector of the Vietnam Buddhist University, said: "Duc changed the course of history. His spirit of self-sacrifice is widely accepted and respected by the Vietnamese people."
In Vietnam, it is mandatory for religious organizations to register with the government. Some human rights groups have demanded improvements, stating that freedom of religion and belief enshrined in the Constitution is not fully granted.
Add TheJapanNews to your Google News feed.