Hong Kong Government Moves to Block Protest Song on Internet Platforms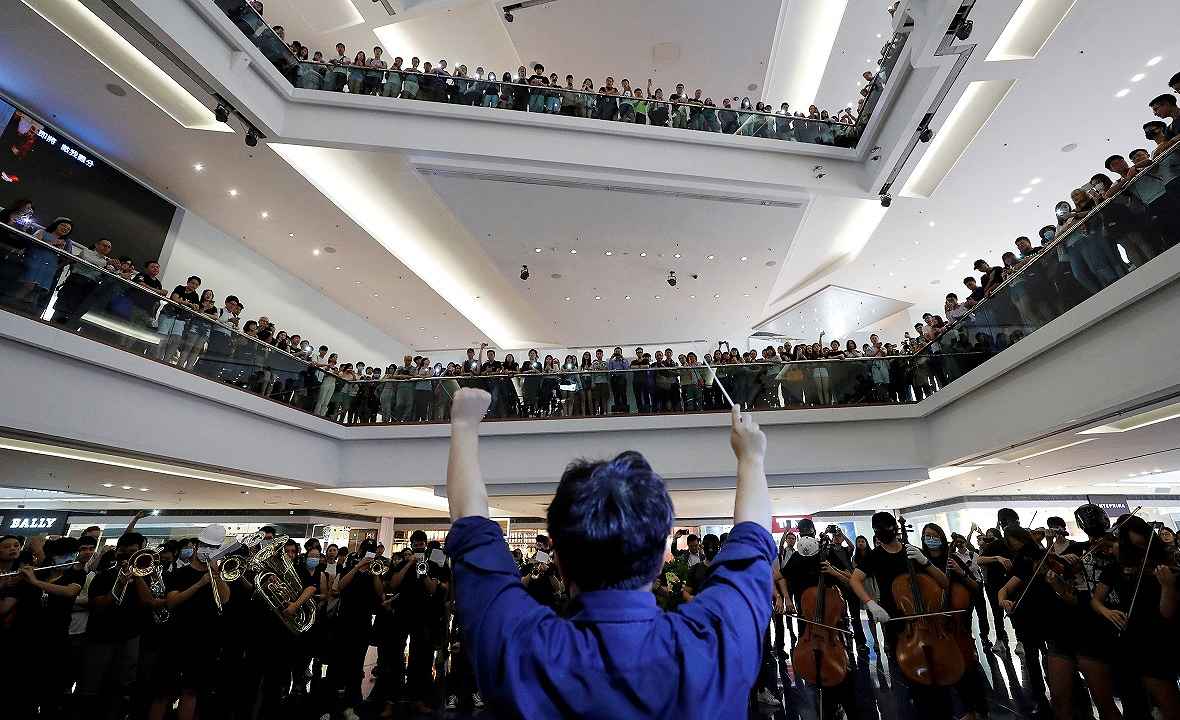 17:37 JST, June 9, 2023
HONG KONG — The Hong Kong government has sought a court injunction to ban the broadcast and online distribution of the protest song "Glory to Hong Kong," which was sung widely during the 2019 anti-government movement.
If the injunction is granted, attention will be focused on how Google and other U.S. tech giants respond, as the song can be found on internet platforms such as YouTube, which is run by Google.
The song's lyrics include a slogan that has been translated as "revolution of our times." In 2021, a court ruled that the slogan violates the national security law because it connotes Hong Kong independence.
On Monday, the Hong Kong government asked the court to ban the broadcast, sale, performance and online dissemination of the song, which would cover videos on platforms such as YouTube.
Since last year, the song has been played on several occasions at international sports tournaments involving Hong Kong teams.
The song appears in the top group of results in a Google search for "Hong Kong national anthem."
The Hong Kong government has asked Google to address the matter but it said it has not received cooperation from the tech giant.
Add TheJapanNews to your Google News feed.