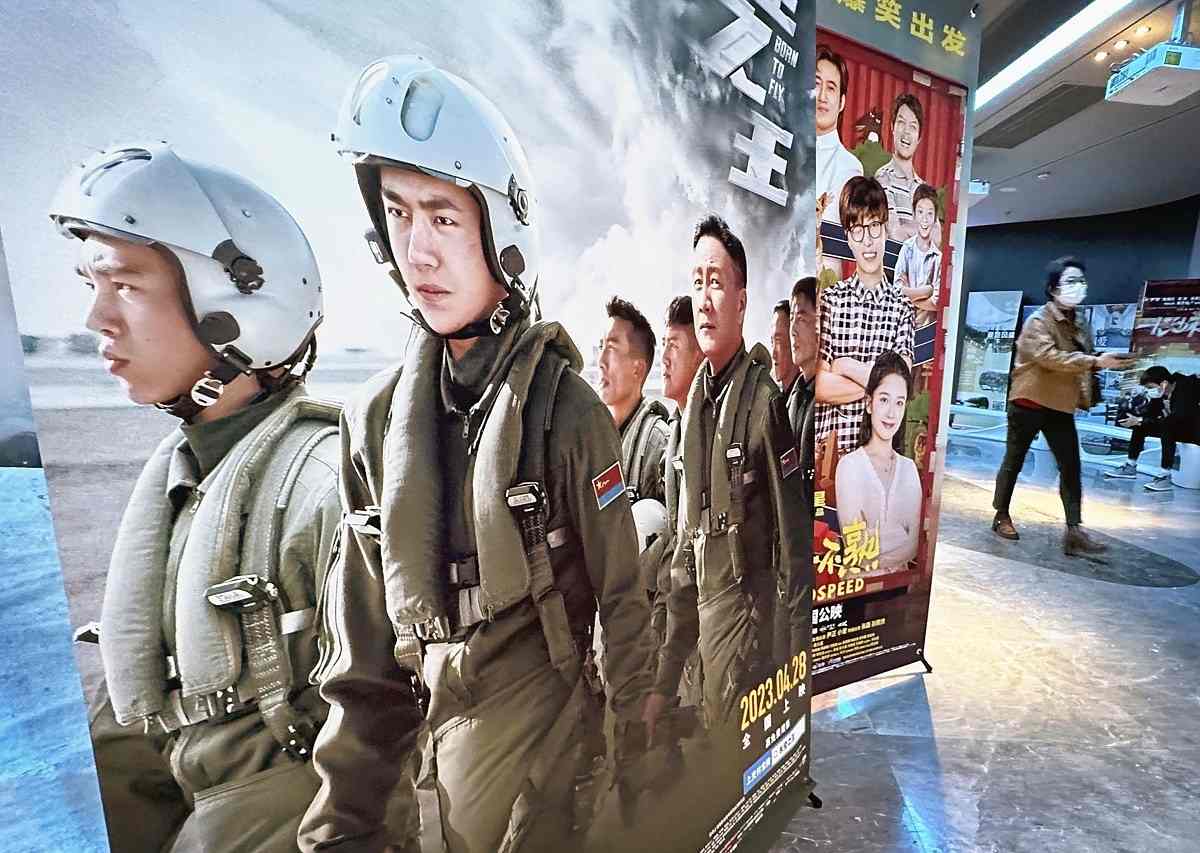 10:58 JST, May 7, 2023
BEIJING — A recently released movie being called the "Chinese Top Gun" is proving with a hit with China moviegoers, and the central government appears to be savoring the film's popularity.
Officially titled "Born to Fly," the movie depicts the development and adventures of young Chinese fighter pilots and is also being used by the administration of Chinese President Xi Jinping to justify its policy of building a powerful military that stands up to the United States and drum up patriotism among the public.
The Guardian, a British newspaper, dubbed the movie "Chinese Top Gun" in a nod to the 1986 U.S. blockbuster "Top Gun" starring Tom Cruise as a young fighter pilot. China's military was involved in the production of "Born to Fly," whose main character is played by popular actor Wang Yibo.
Wang's character undergoes rigorous training and overcomes setbacks and technical problems to conduct test flights of a new stealth fighter. A senior officer who dies in a crash in the line of duty is described in the film as a "hero unafraid of death," according to the state-run Xinhua News Agency.
Chinese filmgoers likely find satisfaction in the scenes depicting a dogfight between the main protagonist and the fighter jets from a country hostile to China. A Hong Kong newspaper said the English spoken by China's adversaries in the film had an "American accent." "Born to Fly" opened at theaters in late April and its box-office revenue topped 500 million yuan (about $72 million) in under a week.
"Born to Fly" was one of the most popular films released to coincide with the May Day holiday period. Many Chinese social media users posted messages saying the film made them "feel proud" of China's strong military, but some military enthusiasts said having a popular movie star play the role of a member of the armed forces was "inappropriate."
A Chinese Air Force social media account insisted the movie embodied the topic of the spectacular improvements in China's military equipment. With the United States firmly in mind, this aims to underline a plan to speed up improvements in Chinese technological capabilities.
Add TheJapanNews to your Google News feed.