South Korea: Cozy, Affordable 'imokase' Restaurants Trending in Seoul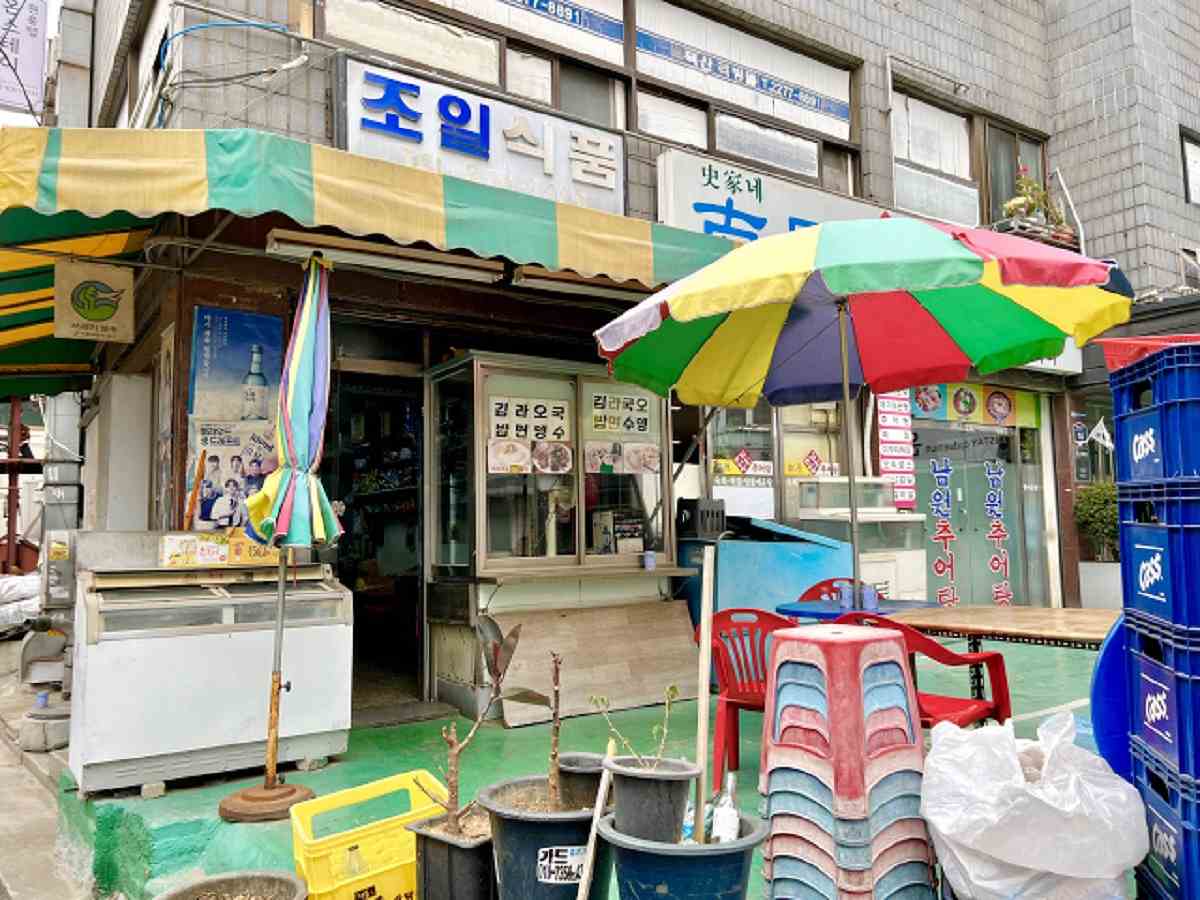 16:00 JST, May 6, 2023
Located in the narrow alleyways of Seoul's industrial Euljiro district — dubbed "Hipjiro" for its renaissance as a hot spot for younger locals — Joil Food is one of the city's growing number of popular "imokase" joints.
Stemming from the Japanese term "omakase," which translates into "leaving it up to you," an imokase establishment is a small eatery where the chef, who locals call "imo," serves an affordable meal for customers that varies by season.
Imo means "aunt" in Korean, but it's a common term people use to address older female servers at small mom-and-pop places.
Formerly a supermarket, Joil Food is a small restaurant with less than five tables run by a woman in her 70s named Yoon So-rae.
Yoon's menu depends largely on what she has on hand in the kitchen that day. The owner-chef said she can serve gyeranmari (Korean egg roll), hamjeon (egg-battered cooked ham), jjajangmyeon (black bean sauce noodles), kkomak-muchim (seasoned cockles), and dakbokkeumtang (spicy braised chicken breast stew) — all for 40,000 won ($30). Her menu course usually ranges between 40,000 won and 60,000 won, she said.
While the food is far from fancy, Joil Food is a must-go spot in the city among the young generation. Among its customers are Daesung of K-pop boy band Big Bang and TV personality Cho Sae-ho. Through it all, Yoon says she's dumbfounded at the popularity of her restaurant.
Yoon thinks the younger generation is turning to imokase, which she defines as simple meals, since anything retro has become trendy on social media. Many of her customers find her restaurant through Instagram, she said.
"Restaurants usually offer fancy dishes and have beautiful interior design, but I think my place can offer a glimpse of the past for the younger generation, who are my main customers," Yoon told The Korea Herald.
Seoul has seen a rise of imokase, where middle-aged restaurant owners decide on and serve up home-cooked meals for customers, reminiscent of comfort food cooked by a grandmother growing up.
Most imokase customers are in their 20s and 30s, as the food is affordable. Imokase joints also offer diners the unique experience of traveling back in time to the '80s and '90s with retro signs, wallpaper and kitchenware. Back then, small restaurants were more common than western-style franchised restaurants.
For Ju Young-eun, a 24-year-old student, the restaurants evoke nostalgia.
"It's not the kind of food people who live alone can make [at home], and the food they offer reminds me of my mom and the food she prepared just for me," Ju said.
Add TheJapanNews to your Google News feed.