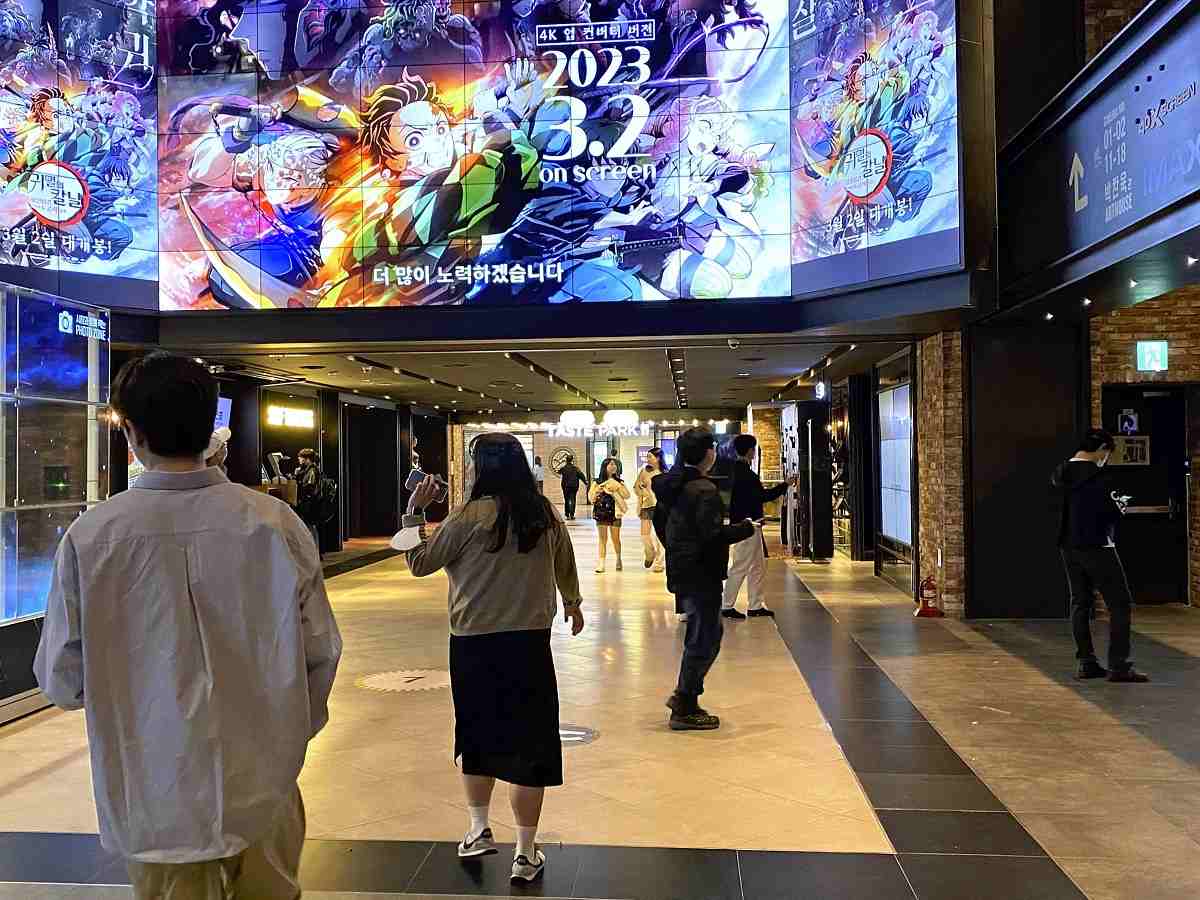 16:30 JST, March 17, 2023
SEOUL — In South Korea, March 1 is a national holiday commemorating an independence movement that resisted Japanese colonial rule. South Korean media reported that there was a thriving business in flights to Japan on that day this year.
It was another sign of how public sentiment toward Japan is improving in South Korea, which until only a few years ago had seen boycotts of Japanese products during the administration of leftist President Moon Jae-in.
The current Japanese boom is being driven by young people who want to improve relations between the two countries, mirroring the forward-looking attitude taken by the conservative administration of current President Yoon Suk Yeol.
The summit between Yoon and Japanese Prime Minister Fumio Kishida on Thursday is only likely to further expand the thawing mood.
As overseas travel picks up with the pandemic coming under control, Japan is the most popular overseas destination for South Korean travelers.
According to a Korean travel agency, about half of all international airline tickets sold in January were Japan-bound, with Osaka, Fukuoka and Tokyo the top three Japanese destinations by city.
"Everyone around me is also taking trips to Japan," said a 29-year-old Seoul resident and company employee who traveled to Tokyo and Kamakura in early March, and who has already planned a trip to Osaka in May.
From 'No' to 'Yes'
The groundwork for accepting Japanese culture in South Korea has been in place for a quarter-century, dating back to when the administration of then President Kim Dae-jung lifted a ban on Japanese popular culture in 1998.
Japanese anime, which has long been among the favorite imports, has been enjoying a record-breaking boom of late.
The animated basketball film "The First Slam Dunk," which opened in South Korean theaters in January, has sold more than 4 million tickets through mid-March. "Suzume," another Japanese anime, opened on March 8 and has already drawn more than 1 million movie-goers.
It is quite a contrast to the mood just a few years ago. Anti-Japanese sentiment grew in South Korea following the inauguration in 2017 of Moon, who was harshly critical of Japan on historical issues.
In 2019, a "No Japan" movement to boycott Japanese products and shun travel to Japan spread after the Japanese government tightened restrictions on exports to South Korea. Cans of Japanese beer disappeared from store shelves, and casual clothing giant Uniqlo closed a number of stores. Some said they found it difficult to enter a Uniqlo outlet because they would be met by cold stares.
This has changed dramatically, with the current wave of popularity for Japan dubbed the "Yes Japan" phenomenon by the JoongAng Ilbo daily. Fatigue over long-running anti-Japan sentiment also seems to have set in.
Starting point for better ties
Among South Korea's younger age groups, there is a widespread view that Japan and South Korea should cooperate for mutual economic development, while dealing with historical disputes on a long-term basis.
In survey by the Federation of Korean Industries released in February, about 70% of respondents in their 20s and 30s said it is "necessary" to improve South Korea-Japan relations. More than 40% said they wanted "mutual economic benefits to be expanded through bilateral cooperation." As a matter for both countries to strive for, about 40% expressed hope for fostering a "common understanding of history."
President Yoon, meeting with Korean residents in Japan at a lunch in Tokyo on Thursday, said that South Korea and Japan stand now at the starting point of moving toward a better future together.
By opening the door for the improvement of bilateral relations, Yoon appears eager to provide a tailwind for energizing grassroots-level exchanges.
Add TheJapanNews to your Google News feed.