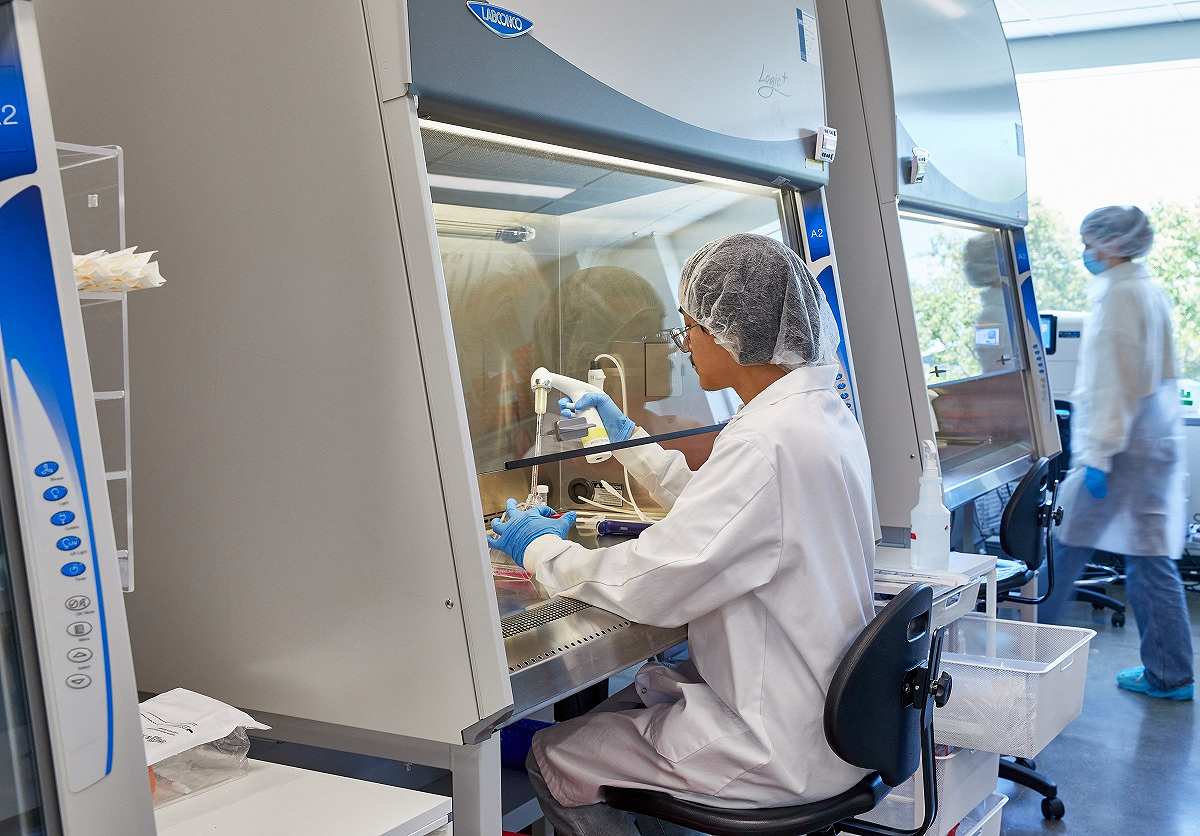 16:20 JST, March 16, 2023
SINGAPORE (Reuters) — Huber's Butchery in Singapore's lush Dempsey Hill is the lone restaurant in the world selling lab-grown meat, but the supply is so limited there are just six servings — cultivated chicken in a salad or on kebab sticks — only on Thursdays.
Two years after Singapore greenlighted lab-grown meat for human consumption, mass production has yet to start.
The slow progress is mainly due to high production costs and underscores challenges facing the nascent industry seeking to meet demand for alternative protein that does not hurt animals or harm the environment.
However, early signs show that gourmet products could turn a profit sooner than everyday meats like chicken.
As of 2022, Singapore has lured around 30 companies working on alternative proteins, looking to improve its food security. The city-state imports 90% of its food and wants to cut that to 70% by 2030.
So far, U.S. startup Eat Just's chicken on Huber's menu is the only lab meat product available.
The technological, regulatory and scale barriers to entry for cultivated meat are very high compared to plant-based meat, said Didier Toubia, chief executive of Israel's Aleph Farms, which makes cultivated beef steak.
Cultivated meat is derived from small samples of cells from livestock, which are then fed nutrients, grown in enormous steel vessels called bioreactors, and processed into something that looks and tastes like a real cut of meat.
"I think we won't see many companies … succeed and going into the market, which will also prevent the commoditization of cultivated meat products," Toubia told Reuters.
Advances in manufacturing have helped several companies cut production costs by as much as 90% from when they first started years back, industry executives said.
Eat Just and Avant Meats, for example, have cracked the code on replacing fetal bovine serum, found in the blood of fetuses extracted from cows during the slaughter process, with nutrients to produce cultivated meats.
Eat Just has made "significant progress" in cutting costs for each chicken nugget from $50 previously, but has not said by how much.
"It's too high and it's embarrassing … We lose money every time someone enjoys our cultivated chicken," Eat Just CEO Josh Tetrick said.
Huber's sells the Eat Just cultivated chicken meals for about S$19 ($14).
Costs remain so high that Eat Just has pushed out its forecast for turning a profit to the end of this decade, nine years later than previously projected.
Hong Kong-based Avant Meats is more bullish than Eat Just, with ambitions to make a premium food, cultivated fish maw.
Fish maw is the swim bladder of a fish, a delicacy prized in China that could fetch up to thousands of dollars per kilogram, depending on its grade.
The company is awaiting regulatory approval from Singapore for its product and plans to build a pilot plant to start making it in early 2024.
Avant Meats CEO Carrie Chan says the company can make cultivated fish maw for the same price as conventional fish maw and expects to be able to sell it for about the same price as the premium natural product.
"We are likely to have some margin on the gross level … We're not subsidizing ourselves," Chan said.
Testing ground
Eat Just plans to open Asia's largest plant for lab-grown meat in Singapore later this year to make "tens of thousands" of pounds of meat.
Others are catching up in a market that McKinsey estimates will grow to $25 billion by 2030.
Singapore-based startup Esco Aster, whose small 2,000-liter bioreactor is the only approved facility in the country and is used to produce Eat Just's cultivated chicken meat, said it is preparing to raise $60 million to build a 50,000-liter facility.
It is also partnering with other startups to produce cultivated pork and beef, Esco CEO Xiangliang Lin said.
After raising a record $5.1 billion in 2021, according to the Good Food Institute (GFI), a research group, the alternative protein sector faces a tough funding outlook, due to a sharp deterioration in demand for plant-based meat, weak economic conditions and low visibility for near-term profitability.
Gautam Godhwani, managing partner at venture capital firm Good Startup, however, said the companies that do succeed would make a huge impact on the food system.
"And I think we're going to create very, very big businesses," Godhwani said.
Add TheJapanNews to your Google News feed.