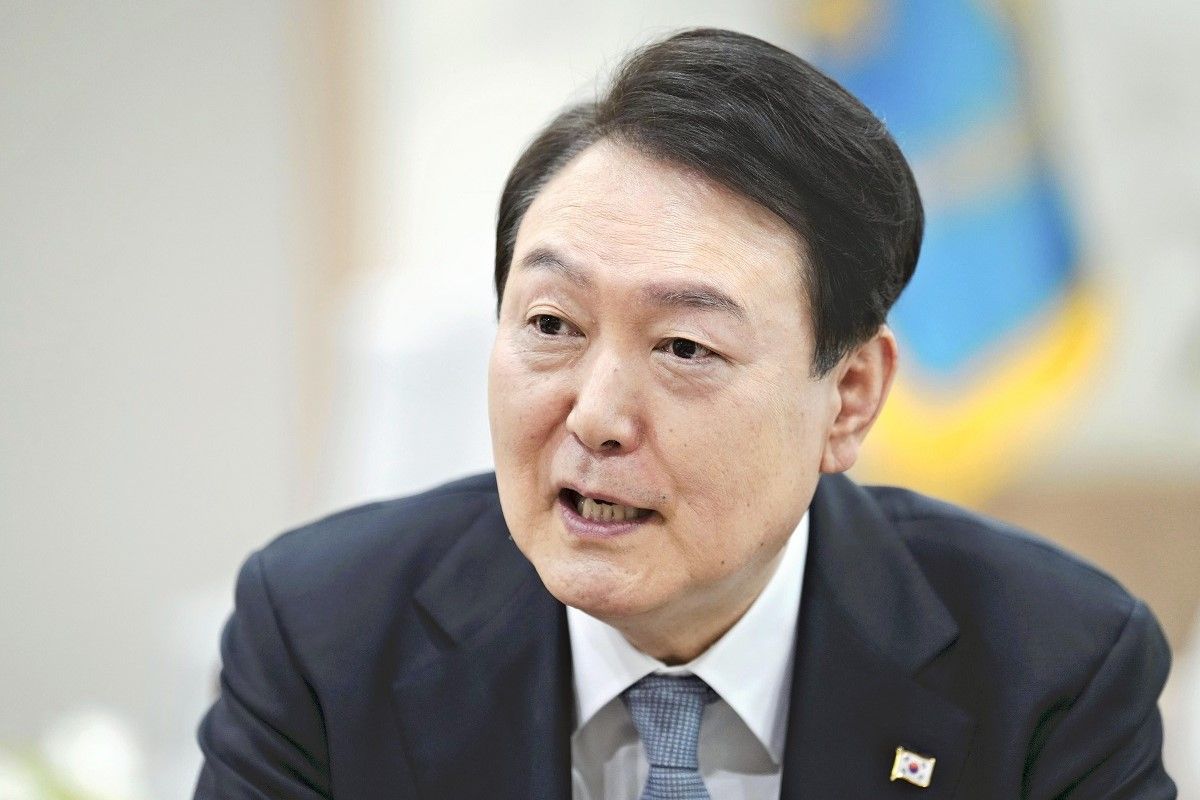 2:00 JST, March 16, 2023
South Korean President Yoon Suk Yeol's desire to show the Japanese public his strong determination to improve Japan-South Korea relations poured out throughout his exclusive interview with The Yomiuri Shimbun on Tuesday.
It has been 78 years since the end of the World War II, and 58 years since the normalization of diplomatic relations between the two countries. Japan and South Korea have repeatedly engaged in concessions and confrontations, yet the relationship has been at its worst in the past few years.
The repetition of cooperation and confrontation are not simply a matter of which individual happens to be president. The issue of history has been an underlying problem. Successive South Korean presidents touted their future-oriented visions when taking office, only for clouds to gather midway through their presidencies.
From the Japanese perspective, this can look like an attempt to break out of a domestic political stalemate by taking a tough stance externally. However, The Yomiuri Shimbun's Japan-Korea joint public opinion polls consistently show severe public sentiment on this issue in South Korea. Because of this, a president's resolve and wisdom are indispensable for maintaining a future-oriented stance.
Regarding the issue of former wartime requisitioned workers from the Korean Peninsula, Yoon stated, "I have always thought that the government must demonstrate wisdom and settle the issue." He also emphasized his unwavering will, saying, "There are some forces who try to use Korea-Japan relations for domestic politics, but this is not appropriate in terms of the national interest." He also said, "Normalization of relations will send a very positive signal, not only for the interests of the two nations but also for the international community as a whole."
To this, the Japanese side must also respond.
In the increasingly tense security environment in Asia, where Russia, China and North Korea are each strengthening their one-sided efforts to assert power, the importance of the Japan-South Korea relationship is indisputable. The president also mentioned reviving trilateral summit meetings among the leaders of Japan, China and South Korea. He is right on the mark when he points out that communication among the leaders of the three nations plays an important role in regional stability, as well as the world's peace and prosperity.
The visit to Japan by Yoon, who regards Japan as a "partner for cooperation," must be taken head-on as an opportunity to break the repetitive cycle of confrontation.
Related stories
---
---
---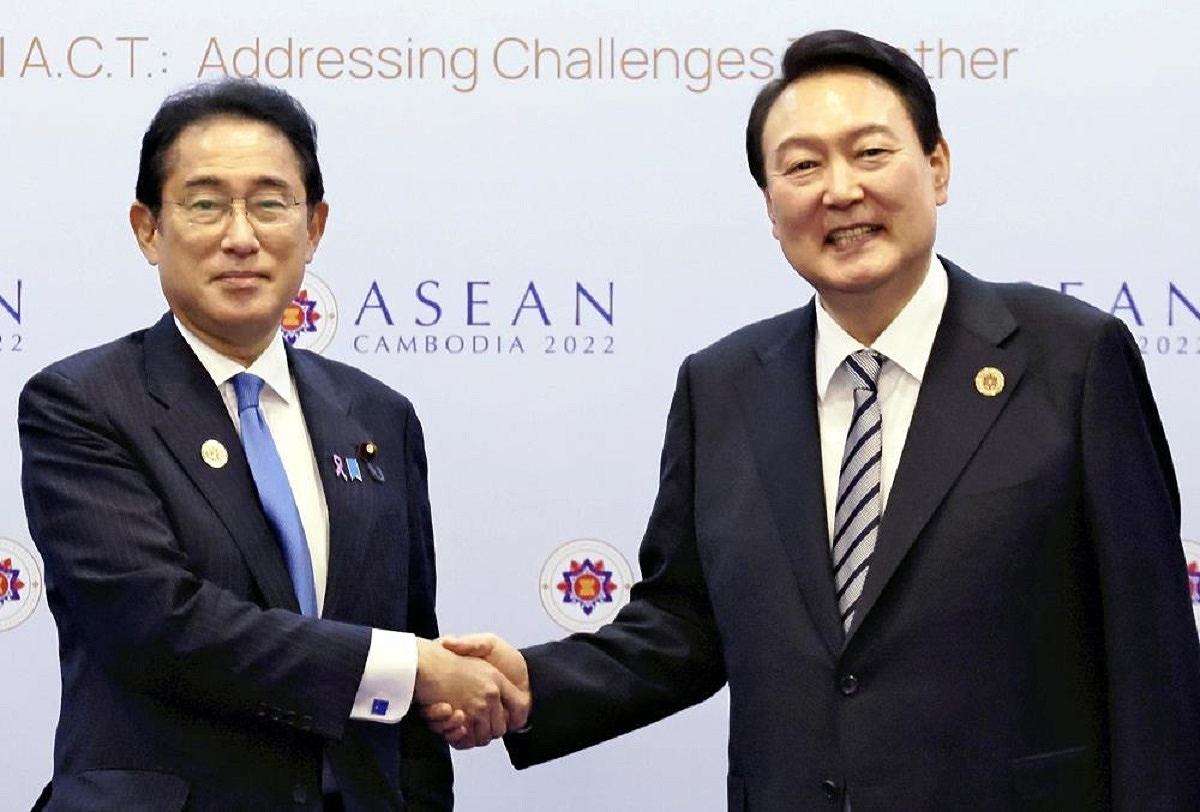 U.S. Welcomes Upcoming Kishida-Yoon Summit
https://japannews.yomiuri.co.jp/world/us-canada/20230315-97360/
---
Add TheJapanNews to your Google News feed.