Xi Jinping Cements Consolidation of Power with Unprecedented 3rd Term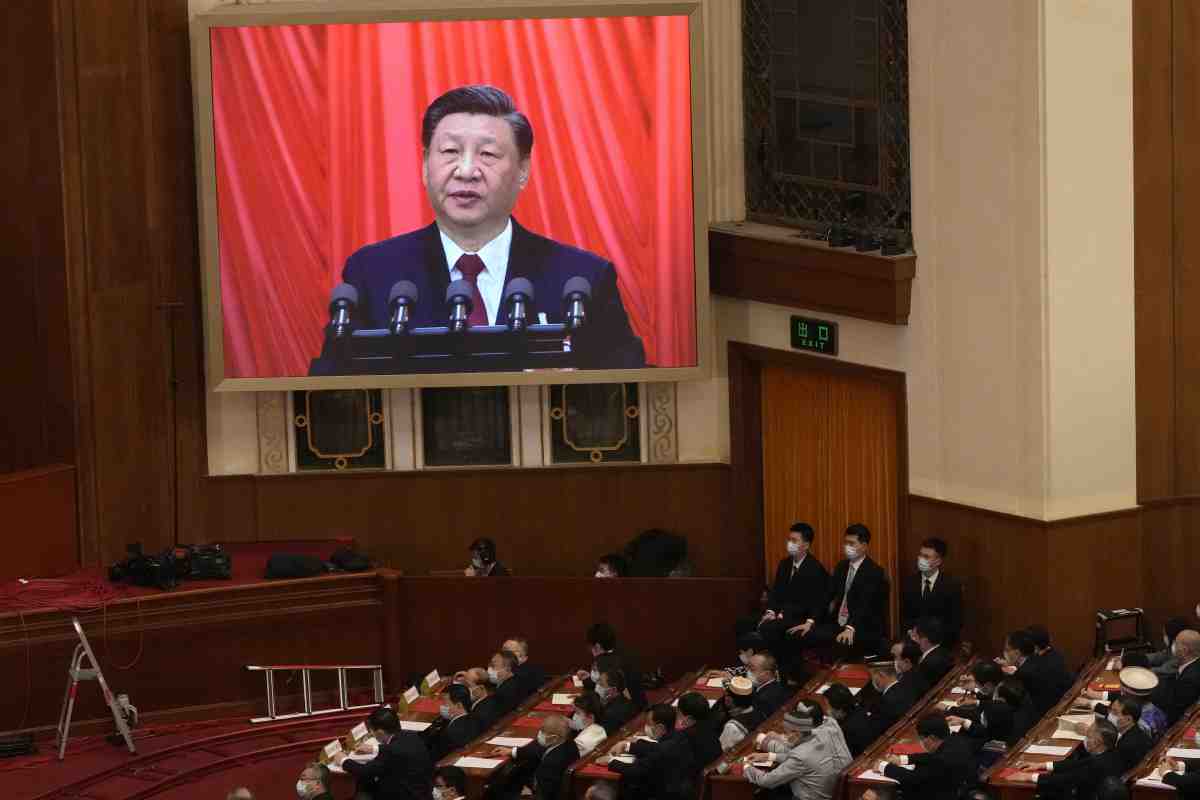 21:00 JST, March 14, 2023
It must be said that China is as close as possible to being a dictatorship.
Chinese President Xi Jinping, general secretary of the Chinese Communist Party (CCP), launched his unprecedented third term and filled key government positions with loyal aides at the National People's Congress (NPC), China's parliament, which ended on Monday.
It represents a concentration of power in Xi's hands, following the ousting of senior officials outside his circle from the party's top leadership at the CCP's 20th National Congress last autumn.
The party's official newspaper the People's Daily carried a huge photo of Xi on the front page of Saturday's issue, reporting his appointment as president with all the votes counted. Photos of other senior officials appeared from page 3 onwards but were much smaller than the photos of Xi.
Personality cults are prohibited under the party's constitution, which institutionalized collective leadership to prevent the authoritarianism and cult of personality that emerged during the leadership of Mao Zedong, one of the founding members of the CCP. However, such elements have almost completely lost substance.
When a strong leader heavily favors close associates there will always be a fear that nobody can challenge those in power even when the leader apparently makes a wrong decision, putting politics in jeopardy. The invasion of Ukraine launched by Russian President Vladimir Putin can be a lesson in this regard.
Xi, following his unprecedented concentration of power, is eyeing the long-sought goal of unifying China and Taiwan.
Last month, a senior U.S. official claimed the United States possessed intelligence indicating Xi had ordered the Chinese military to be ready to conduct an invasion of Taiwan by 2027, the year of the next CCP National Congress and the 100th anniversary of the People's Liberation Army, China's armed forces.
Will loyal aides be able to act as a brake on Xi's regime during his third term?
The praise heaped on Xi by senior officials at the NPC and the Chinese People's Political Consultative Conference, which was held concurrently with the NPC, suggests otherwise.
Having consolidated power, Xi is certain to step up his diplomatic offensive to create an international order favorable to China in his struggle for supremacy with the United States.
An announcement on Friday about China's role in the normalization of diplomatic ties between Saudi Arabia and Iran is indicative of such moves.
China will not only use its economic power to attract developing countries and emerging economies, it will also seek to divide democratic countries, including Japan, the United States and Europe.
How should an "atypical superpower" that is increasingly acting as a destabilizing factor in the Asia-Pacific region be handled?
Unity among nations that share the values of freedom and democracy is needed now more than ever.
Add TheJapanNews to your Google News feed.