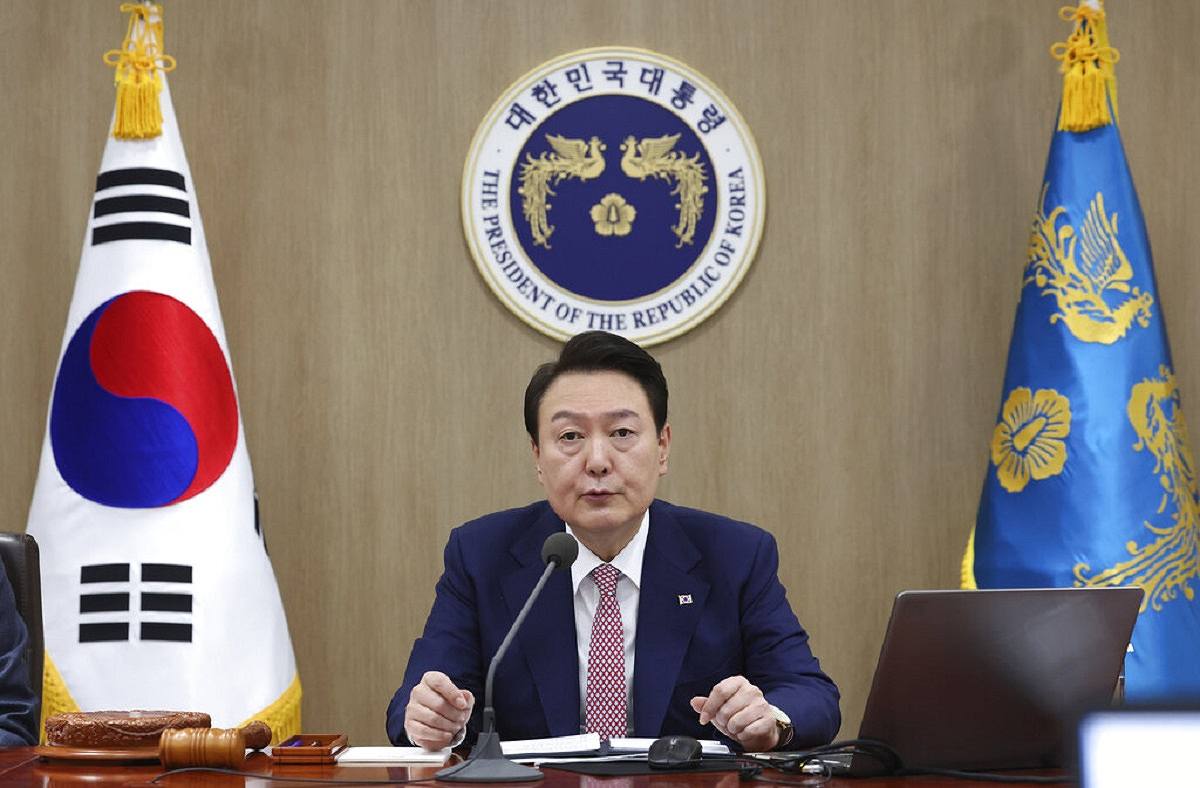 13:58 JST, March 8, 2023
SEOUL — South Korean President Yoon Suk-yeol on Tuesday defended a plan to resolve a dispute concerning lawsuits linked to wartime requisitioned workers from the Korean Peninsula, saying it is important to build future-oriented ties with Japan.
The plan resulted from government efforts to "seek ways that would align with the common interests and future development of both South Korea and Japan," Yoon said at the state council.
"It's clear that future-oriented cooperation between South Korea and Japan will preserve freedom, peace and prosperity, not only for the two countries but also for the entire world," Yoon said. Japan "has become a cooperation partner in security, economic, and global issues."
Noting that about 7.5 million South Koreans visited Japan in 2018, before the COVID-19 pandemic, Yoon called on ministries and agencies to build a cooperative framework with Japan to promote exchanges in the business community and with the next generation.
Yoon also referred to the South Korean government's past compensation for former requisitioned workers, stating that the government has paid out 9.2 billion won in about 83,500 cases, based on a law enacted in 1974. He said part of the $300 million fund provided by Japan under the 1965 Agreement on the Settlement of Problems Concerning Property and Claims and on Economic Cooperation Between Japan and the Republic of Korea was used to pay the compensation. As an additional measure, about 650 billion won was paid to about 78,000 people in 2007, he added.
On Tuesday, two plaintiffs seeking compensation from Mitsubishi Heavy Industries Ltd. protested in front of the National Assembly building in Seoul and criticized the Yoon administration. They said the administration used the pretext of improving Korea-Japan relations to let Japan off the hook and demanded the withdrawal of the plan. They also indicated they would not accept money from a South Korean foundation that will administer compensation payments under Seoul's plan.
Regarding Seoul's plan, Foreign Minister Yoshimasa Hayashi said Tuesday, "I hope the measures will be steadily implemented."
Defense Minister Yasukazu Hamada said, "We will maintain close communication [with South Korea] for the sake of peace and stability in the Indo-Pacific region."
Add TheJapanNews to your Google News feed.