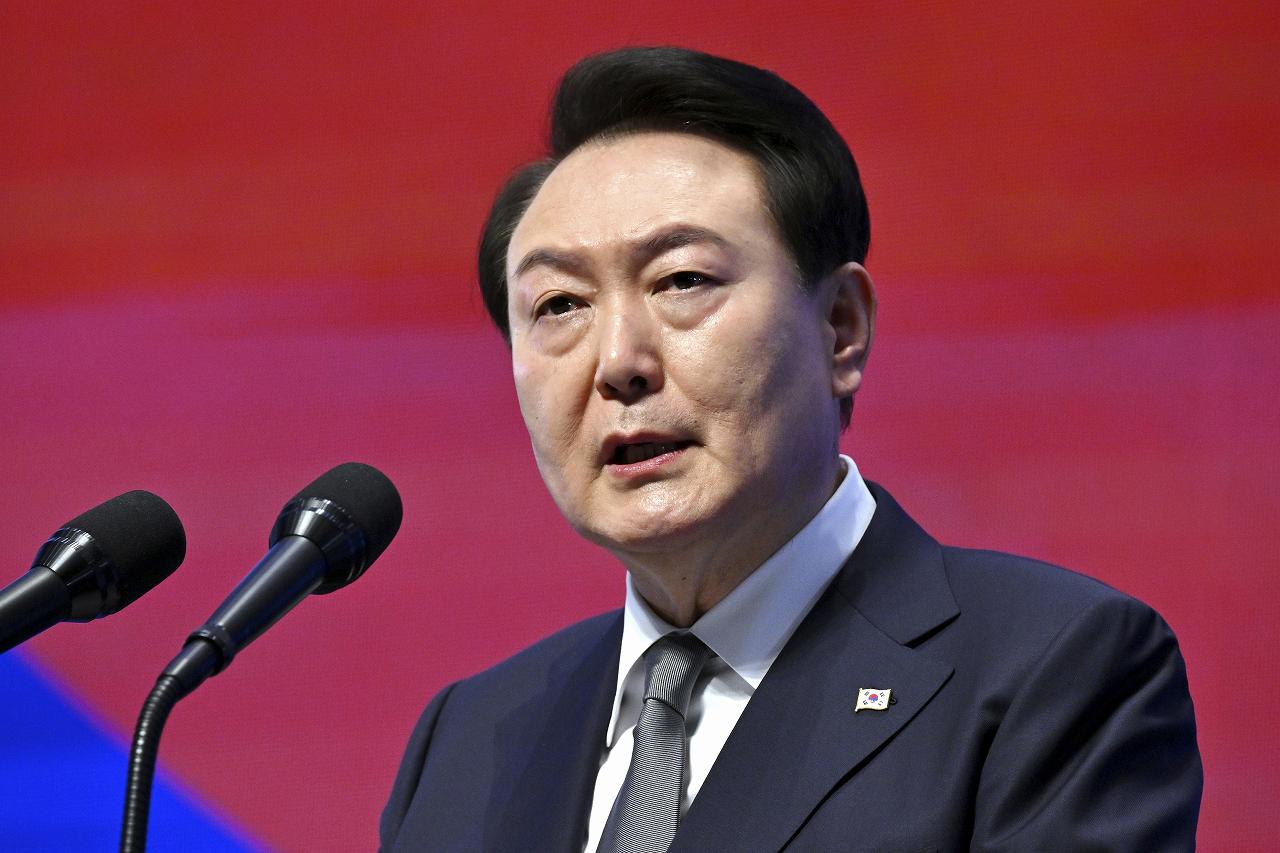 16:48 JST, March 6, 2023
SEOUL — South Korean President Yoon Suk-yeol was prompted by his belief that it is essential to improve South Korea's relationship with Japan amid the increasingly tense security situation in northeast Asia, which led to Monday's announcement of measures to resolve the issue of former wartime requisitioned workers.
The issue of requisitioned workers from the Korean Peninsula has resulted in lawsuits in South Korea and become the largest dispute between two countries. North Korea is rapidly developing nuclear weapons, and cooperation among Japan, the United States and South Korea helps detect and trace North Korean missiles.
Cooperation with Japan and the United States also helps Seoul deal with high-handed China. Yoon is believed to have considered these national interests and made a political decision accordingly.
The current president likely regards his predecessor Moon Jae-in as a bad example. Moon has said he respected the South Korean Supreme Court's rulings in 2018 about the issue of former requisitioned workers and effectively left the problem untouched.
Japan-South Korea relations became tangled over a wide range of affairs, including the economy and security.
In contrast, Yoon began working to resolve the wartime labor issue soon after taking office in May last year.
Though he has been criticized in South Korea for backing security policies that please Japan, Yoon has strengthened security cooperation between Japan and South Korea and among Japan, the United States and South Korea.
In an address on March 1, Yoon went so far as to say, "Japan has transformed from a militaristic aggressor of the past into a partner that shares the same universal values with us" regarding economic, security and global mattters.
Many on the Japan side have high hopes for Yoon, whose political stance does not waver.
Yoon has had an unusual career — he was once public prosecutor general. It seems he was therefore not affected by the bad habits of South Korean politicians who tend to act based on anti-Japan sentiments among the public.
According to one of his aides, Yoon has a personal policy that he does not make use of Japan for political ends.
In the announced measures to resolve the wartime labor issue, the Japanese companies that are defendants in the lawsuits will not be required to contribute money to a South Korean foundation that is scheduled to pay out money equivalent to the compensation ordered in the lawsuits.
Some of the plaintiffs, who have demanded that the Japanese companies be directly involved in resolving the issue, have criticized Yoon's stance as humiliating diplomacy. Yoon will unavoidably face political headwinds for the time being.
It is still uncertain whether Yoon can make progress toward normalization of ties with Japan while asking for understanding from the South Korean public.
Add TheJapanNews to your Google News feed.