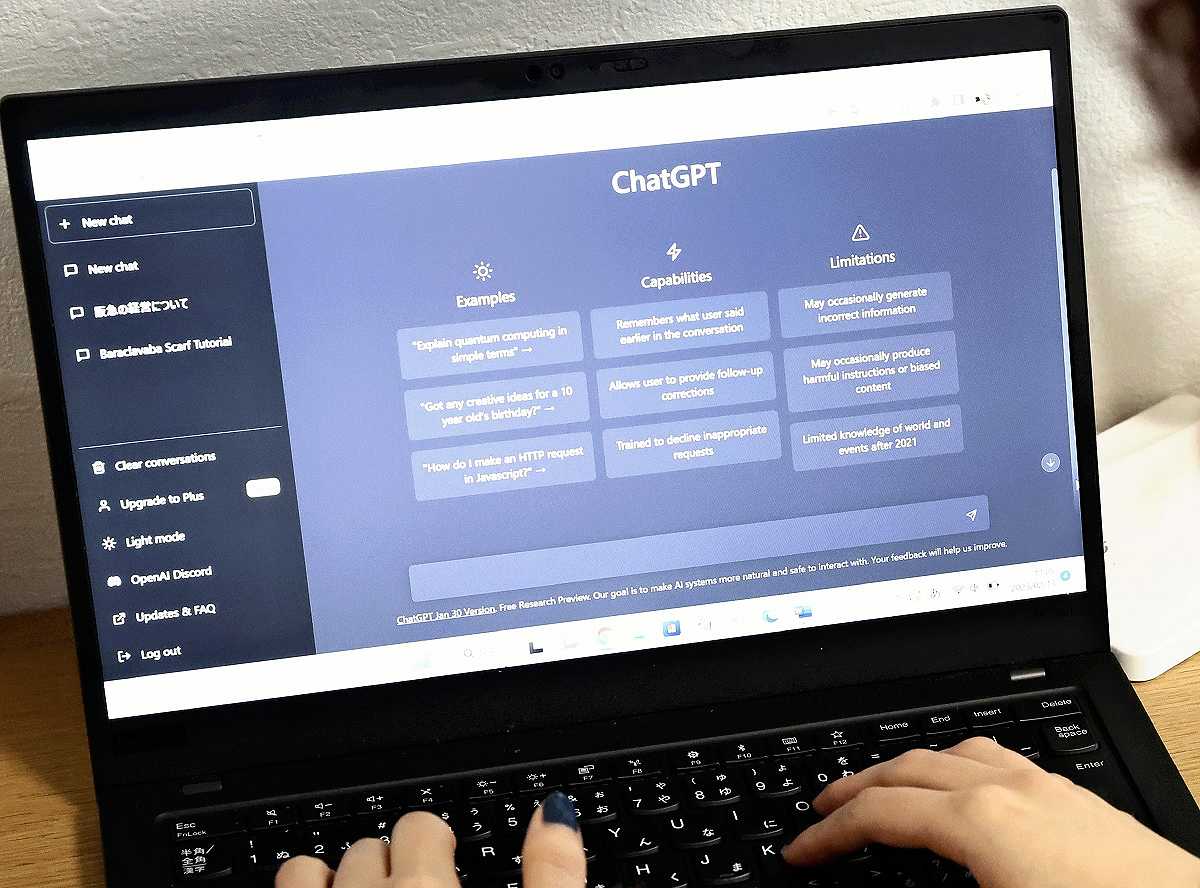 14:05 JST, March 5, 2023
BEIJING — The Chinese government is growing increasingly wary of interactive artificial intelligence services that are becoming ever more sophisticated, cracking down on what it sees as a potential threat to official doctrine on sensitive issues.
A Chinese startup and ChatGPT, a chatbot run by the U.S. company OpenAI, are among firms that have recently been forced to suspend their services, apparently because their AI technology gave answers that at times were contradictory of Beijing's views.
According to Chinese media and other sources, the Chinese AI-powered bot ChatYuan was made unavailable three days after its launch in early February for violating regulations, although the suspension appears to be attributable to its responses.
For example, it referred to the Ukraine crisis as "a war of aggression started by Russia," and described the Chinese economy as having "structural problems" such as "serious environmental pollution and a real estate bubble."
Regarding ChatGPT, the Chinese government instructed domestic companies to stop using it by late February. The state-run broadcaster China Central Television reported that using ChatGPT "risks spreading extreme discourse and false information."
Beijing has taken a position that human rights abuses in the Xinjiang Uygur Autonomous Region do not exist, but ChatGPT had pointed out forced labor and other problems in the region.
At a press conference on Friday, Guo Weimin, spokesperson for the Chinese People's Political Consultative Conference, a national political advisory body, stressed the need for government oversight of AI and other tools of the digital economy.
"Surveillance must be incorporated into the rule of law and the construction of a safe system needs to be strengthened," Guo said.
Add TheJapanNews to your Google News feed.