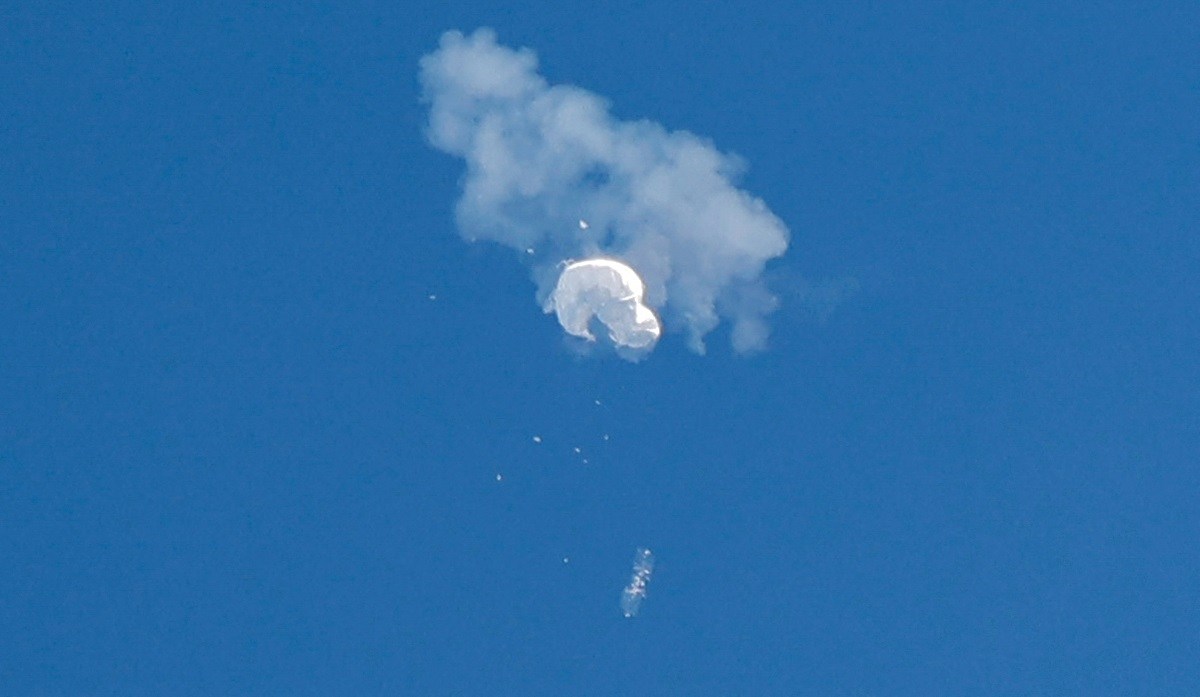 14:56 JST, February 16, 2023
Chinese foreign ministry spokesperson Wang Wenbin expressed opposition Wednesday to the Japanese government's announcement the previous day that unmanned Chinese spy balloons are "strongly suspected" to have flown into Japan's airspace three times since November 2019.
But Wang did not go further than saying that Japan, which has fallen in step with the United States, "should adopt an objective and just position."
"[Japan should] view this unexpected incident caused by force majeure in the right way, and stop following the U.S.'s suit in dramatizing it," he said at a regular press conference.
Regarding the surveillance balloon issue, which has intensified the U.S.-China conflict, a Chinese government official said the issue with the United States should be dealt with first, and this is no time to be worrying about Japan's remarks or actions.
Chinese surveillance balloons are believed to be operated by the Chinese military's Strategic Support Force, which is tasked with intelligence gathering and other missions, and to serve as a supplement to the satellite-based surveillance network.
The wreckage of balloons shot down and recovered by the United States may be studied to reveal some aspects of China's surveillance activities. Although Japan has not provided any physical evidence that surveillance balloons that flew into Japan's airspace belong to China, Beijing appears to be wary of the United States strengthening international pressure on its reconnaissance and surveillance activities.
China protested when the Japanese government said it regarded the country as "the greatest strategic challenge" that Japan has ever faced, in the National Security Strategy and other documents in December, but did not take any strong countermeasures that would escalate the Japan-China confrontation. China seems to be intent on restoring economic and human exchanges with Japan in order to rebuild its economy, which was damaged by the zero-COVID policy.
At the same time, however, China is believed to be carefully assessing Japan's response to the situation, as it could face public criticism for its weak stance toward the country. Sources familiar with Japan-China relations said Beijing may consider delaying the operation of a hotline between Japan and Chinese defense authorities, which is scheduled to start in spring.
Add TheJapanNews to your Google News feed.