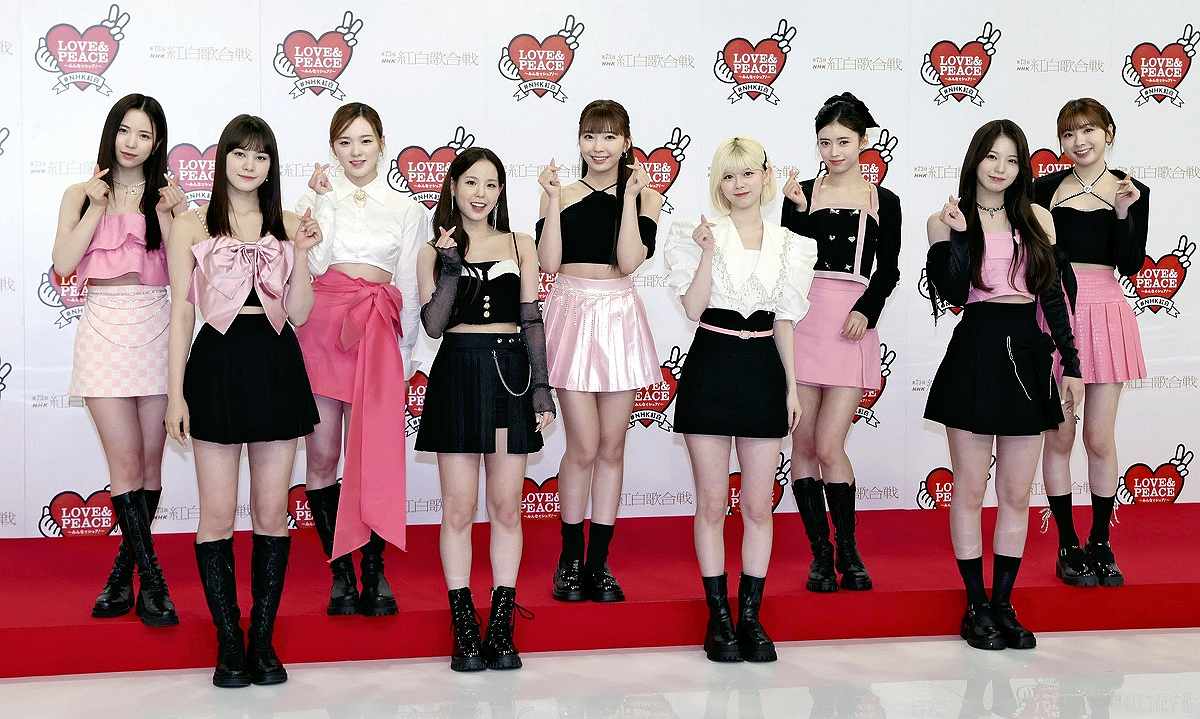 14:00 JST, February 9, 2023
The K-pop industry is strategically expanding its wings beyond the Asian continent to unexplored markets such as the Middle East and the American continent.
Following the success of globalization that dates back to the early 2000s, when singer BoA and boy group TVXQ successfully broke into the Japanese market, K-pop entertainment agencies have now moved on to full-fledged "glocalization" strategies by accentuating the originality of Korean culture and localizing their idol groups.
Glocalization is a term used to describe a product or service developed and distributed globally but adjusted to accommodate consumers in a local market.
The world-renowned K-pop girl group Blackpink, for instance, consists of four members which include Rose, a Korean born and raised in New Zealand, and Lisa, who is from Thailand.
"These two play a major role in forming the musical identity of Blackpink. This differs from BTS, which consists of only Koreans and whose lyrics are mostly written in Hangeul. BTS put more emphasis on its origin than on universality, while Blackpink put more emphasis on the latter," said Dr. Lee Gyu-tag, a K-pop expert who teaches pop music and media studies at George Mason University Korea, in explaining the marketing strategies behind the two successful K-pop acts.
BTS, which has the most No. 1 hits on the Billboard Hot 100 — along with other charts — in this decade, incorporated Korean traditional culture elements such as hanbok and gugak through creative reinterpretations in their music.
Blackpink topped the Billboard 200 chart last September with its second full-length album "Born Pink," which carries an English track.
Marketing paradigm shift
JYP Entertainment teamed up with Republic Records, an American music label owned by Universal Music Group, to launch a joint audition under the name "A2K (America2Korea)" in search of a new global girl group.
"The final artists that come out of this procedure will be the first American group produced from the K-pop system. Artists will go through a training system similar to that of an Olympic gymnast. That's why global audiences fell in love with K-pop performers, because of their dedication, discipline, hard work and values. That's what separates them from a lot of artists," said Park Jin-young, JYP Entertainment's founder and chairman.
The A2K project follows on from JYP's successful launch of NiziU, a nine-piece Japanese K-pop-style girl group that debuted through the joint project between JYP and Japan's Sony Music.
The band was trained by the K-pop powerhouse and debuted in December 2020. The group has built a successful fandom and topped album charts in Japan.
"We also launched a Chinese boy band with Tencent Music Entertainment Group, composed of only Chinese members back in 2017. This is how we opened the JYP 2.0 era with our tactic 'Globalization by Localization'," explained Kim Jae-hyun from JYP Entertainment's communications department.
CJ ENM, the local entertainment conglomerate that runs the famous reality competition show "Produce 101," is also focusing on launching new K-pop idol groups overseas made up of foreign members — just like they did for the Japan-based boy band JO1 and INI from the Japanese version of the show.
"We are currently planning for a new local audition overseas. We are still undergoing negotiations with the country, so we cannot tell you where we are going to hold the next audition. But we can tell you that we will continue to pursue a localization strategy to expand our market reach," said a CJ ENM official.
YG Entertainment, which is currently focusing on building up its strength in the American and Japanese markets, says it will soon introduce a new marketing strategy with the debut of its new girl group Babymonster in the near future.
"We are looking into diverse foreign markets beyond North America and Japan. We cannot tell you which specific country we are targeting, but soon we will be unveiling a concrete outline of our foreign marketing strategy hand in hand with the debut of Babymonster," said a YG Entertainment official.
Meanwhile, SM Entertainment is not only glocalizing its artists, but also its business model.
In December, SM Entertainment founder Lee Soo-man signed a memorandum of understanding with the Saudi Arabian Ministry of Culture to find talented local artists to develop S-pop (Saudi pop) based on its unique producing know-how and intellectual property that helped K-pop flourish.
"People come to Korea to learn about this K-pop business model and how agencies create diverse media content that creates a special bond between artists and their fandoms. These are features not found elsewhere and create this unique genre and a 'total package of culture,'" Dr. Lee said.
SM Entertainment and the Saudi Arabian Culture Ministry will also collaborate on holding large-scale SM concerts in Saudi Arabia.
The entertainment agency also signed a business agreement with Saudi Arabia's Princess Haifa, Vice Minister of Tourism for Saudi Arabia in November to name the agency's artists as honorary tourism ambassadors of Saudi Arabia and feature Saudi Arabian attractions as backdrops in music videos.
Government-level efforts
In addition to agencies, there are also government-level efforts to turn the K-pop idol training system into a business model that can be exported overseas.
The Korean Foundation for International Cultural Exchange, an institution in charge of international cultural exchange designated by the Ministry of Culture, Sports and Tourism, selected a Thai entertainment agency that wishes to debut a successful idol group like Blackpink for its Grow Together Project last year.
The project invites singers from other countries to train under the K-pop system for about four months.
Last year, KOFICE invited the renowned Thai agency IDX Entertainment and its new girl group RoseBerry to Korea before the quartet's debut.
KOFICE offered management lessons from major agencies in the country to the Thai agency, and vocal and dance lessons as well to the Thai girl group.
RoseBerry made a successful debut last year after its training in Korea, and won the rookie of the year award at the Thailand Digital Awards 2022 in December.
"We plan to operate the project regularly once a year, and this year we will have another group from a different country. It is likely to be a group from either an agency in Indonesia or in the Philippines that we will be working with in May," said Kim Min-jung, KOFICE Cultural Exchange & Cooperation team leader.
Not only about music and dancing
From the fandoms' point of view, behind the success of K-pop in the music industry are K-pop groups' catchy music and powerful dance performances.
But cultural features also play an important role in attracting foreigners to K-pop groups.
For members of Once, the fandom of the K-pop girl group Twice, in the Philippines, it was the Korean culture incorporated into K-pop that piqued their interest.
"I learned a lot of things about their culture and food, mainly through K-pop incorporating Korean culture into its idol content. It is interesting as the Korean culture is very different from ours," a Filipino admin of Once told The Korea Herald.
"These days it's more appealing to emphasize the Korean culture in the content of K-pop groups such as Hangeul in the lyrics. Now Korean culture itself has become a strength, so it is better to advertise it as 'made in Korea' instead of mixing it with other cultures. If artists have a story that all generations can connect with, language and nationality are no longer barriers for the K-pop industry to expand its market overseas," said Dr. Song Jung-eun, an independent researcher of Hallyu.
For Once members in Brazil, it was the Brazilian music infused in one of Twice's hits that garnered their interest.
"Twice came under the spotlight with its album 'Taste of Love.' The song 'Alcohol-Free' having a bossa nova rhythm helped a lot. Many people started listening to Twice because of this song. They also gained visibility through Twitter, where a Brazilian fan posted a video of Dahyun with a Brazilian soda called 'Guarana' at ISAC 2020," a Brazilian Once member told The Korea Herald.
Opinions varied on whether foreigners find a K-pop group more likable if there is a group member of their nationality.
"No, liking a group does not require being from my nationality. What makes a person like a group is what it has to offer such as vocals, performance and lyrics," said a Brazilian K-pop fan.
"Yes. Filipinos support Filipinos. Celebrities working abroad that gain attention or fame in our country are often from our nationality. The foreigner-only K-pop groups can call themselves K-pop groups and they have the right to exist as such, but personally, I think they will have a hard time promoting without the support of local or Korean fandom," a Filipino K-pop fan said.
Add TheJapanNews to your Google News feed.