South Korea: Samsung Raises Its Profile in Robotics with Stake in Biped-builder Rainbow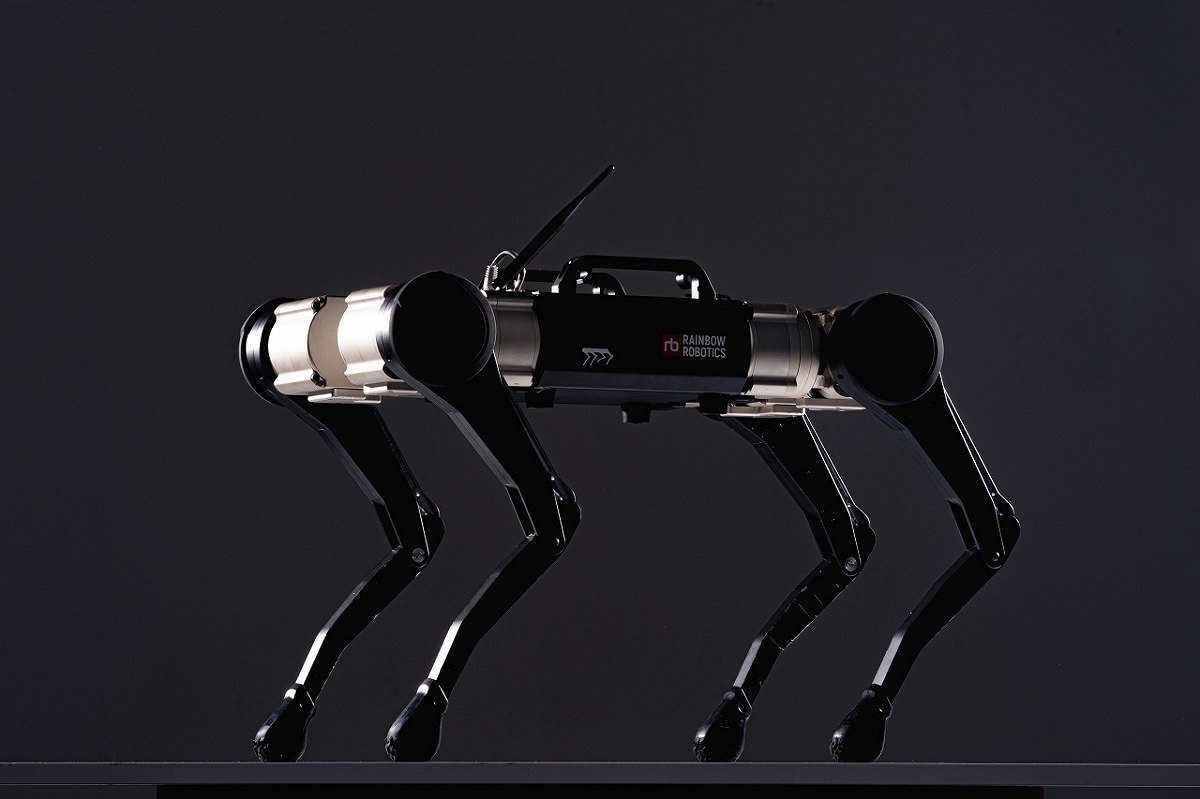 10:00 JST, January 19, 2023
Samsung Electronics recently purchased a sizeable stake in Rainbow Robotics, a local humanoid robotics company, for 59 billion won ($47 million), offering a glimpse into the South Korean tech giant's robotics ambitions that are still under wraps.
Earlier this month Samsung purchased some 1.94 million shares of Rainbow Robotics, one of the handful of robot companies that make bipedal human-like robots, becoming the second-largest shareholder of the company. Following the news, shares of the robotics company soared more than 30%.
"We took over stakes of Rainbow Robotics. There's nothing more than that," Samsung's co-CEO Han Jong-hee said during a press conference held on the sidelines of the Consumer Electronics Show in Las Vegas.
"It is true that robotics is one of our future growth drivers. EX1, a human assistant robot, will make its debut this year. We will share more details when we are ready," he added.
Although the Samsung CEO declined to put too much emphasis on the recent stake purchase, industry watchers are paying keen attention, as it is seen as a crucial step for Samsung to secure an early edge in the burgeoning robotics market.
"Beyond service robots on wheels, two-legged humanoid robots are considered the ultimate key growth drivers for tech companies. Samsung has taken a step to become the first mover," an industry source familiar with the stake purchase said on condition of anonymity.
"Building robots from scratch is not easy, even for Samsung. Rather than burning cash in setting up the business on its own, it would be better to join hands with a well-established robotics company."
Rainbow Robotics produces more than 90% of its robot components in-house, which would help Samsung make robots at lower cost, the source added.
"Using its advanced technology, Rainbow Robotics is likely to produce robots specifically designed for Samsung — from service robots and four- or two-legged humanoids to home robots," said Yang Seung-yoon, an analyst at Eugene Securities.
In particular, he pinned high hopes on the synergy between Rainbow Robotics' sophisticated hardware technology and Samsung's high level of software and artificial intelligence prowess.
"It may be too early to say, but Samsung-Rainbow Robotics could compete head-on with Hyundai Motor Group-Boston Dynamics. Their rivalry could help expand the industry and spur innovation," he added.
In 2021, the South Korean carmaker acquired Boston Dynamics, which is best known for its four-legged robot dog "Spot," for 1 trillion won in its big push for robotics business.
While Samsung has not yet launched any advanced robot products, it has introduced housekeeping and service robot prototypes, as well as wearable robots that help disabled people.
Sources say its partnership with Rainbow Robotics is expected to advance the timing of the company's planned robot launches.
Samsung Electronics Chairman Lee Jae-yong has also shown a keen interest in robotics. In October 2021, he vowed to inject some 240 trillion won into futuristic technologies, including robotics. A robotics task force was also elevated as an official team under the company's device experience business division in 2021.
Teaming up with Samsung is expected to offer a boon for Rainbow Robotics as well, as it is seeking to expand its presence in overseas markets. Starting this year, the company plans to make a foray into the U.S. and Europe.
"Backed by Samsung, Rainbow Robotics is likely to receive positive feedback from foreign investors," said Yang, the analyst.
Rainbow Robotics was founded in 2011 by a research team at the Korea Advanced Institute of Science and Technology Humanoid Robot Research Center. The company made its stock debut on the nation's tech-heavy Kosdaq in February 2021.
In the third quarter, the company turned a profit for the first time, largely driven by business expansion in service robots like those used in restaurants and factories. It posted 10.4 billion won in sales and 140 million won in operating profits in the quarter.
Add TheJapanNews to your Google News feed.