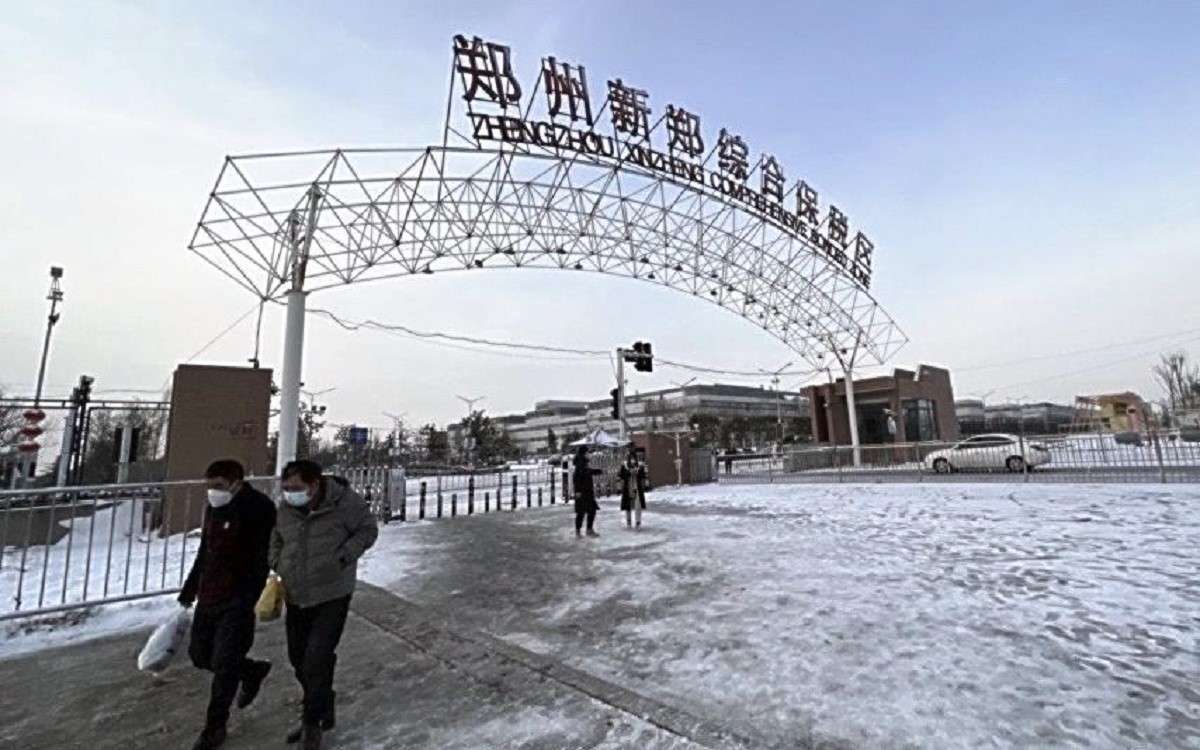 15:43 JST, January 16, 2023
Companies from Japan, the United States and other nations are accelerating their moves to shift production out of China, to lessen the risk of disruption in their supply chains due to abrupt changes in Chinese government policy and turmoil following the spread of COVID-19.
The Chinese administration led by President Xi Jinping is increasingly wary, as the growth of the country's economy will be affected if the foundation of the "world's factory" is shaken.
Outbreaks and clashes
China will start its one-week Spring Festival holiday, or Chinese New Year, on Jan. 21. However, many of the employees at a giant factory producing iPhones in Zhengzhou, Henan Province, are expected to continue working this year without returning home.
Around 200,000 people work here, most of them from rural areas. The plant accounts for 50% to 60% of the entire production of smartphones sold by Apple Inc.
Last fall, however, output dropped by nearly half because tens of thousands of workers walked out, concerned about the spread of COVID-19 in the factory. This was followed by a huge clash between the company and workers over the payment of wages.
By law, wages must be two to three times the normal level during the New Year holidays, thus increasing costs for companies, but the factory needs to make up for the lost production. The employees will see an increase in income, but one 32-year-old-man said gloomily, "I don't know if my current job will be secure for the next three or five years."
The factory is at the upstream end of the supply chain, assembling parts and components procured mainly from the United States, China and Japan into finished products.
Hon Hai Technology Group, a Taiwanese company that operates the factory and is contracted by Apple to manufacture iPhones, has been expanding its iPhone production in India and Vietnam over the past few years.
The recent uproar triggered by the outbreak of COVID-19 at the factory has raised concerns that iPhone production might be transferred elsewhere in the future. The South China Morning Post, a Hong Kong newspaper, reported on Saturday that India's share of the total production of iPhones is expected to increase from less than 5% today to 50% by 2027.
End of zero-COVID policy
There has been a notable manufacturing shift away from China for about 10 years now, amid rising labor costs and increasing strikes. These moves were accelerated further with the decoupling from China under the U.S. administration led by President Donald Trump from 2017 to 2021, during which high tariffs were imposed on Chinese goods.
In recent years, the Chinese government's request for foreign companies to transfer their technologies and its heavy-handed zero COVID policy to thoroughly contain infections of the novel coronavirus have also been major factors behind such withdrawals.
The government decided last December to lift its zero-COVID policy, fulfilling the demands of foreign companies that place importance on the stable operation of their factories. Because the shift was abrupt, however, it was perceived by economists as a reaffirmation of the risks associated with the uncertainty over the Xi administration's policy changes.
India's warm welcome
Last September, Daikin Industries, Ltd. decided to develop motors that do not use rare earths, which China produces a large share of, and in the future to use non-rare-earth motors in half of the air conditioners it produces.
According to Teikoku Databank, Ltd., 12,706 Japanese-affiliated companies were operating in China as of June last year, a decrease of 940 over the past two years, and down about 1,700 from the peak year of 2012.
Samsung Electronics Co. of South Korea moved its production of smartphones and PCs to Vietnam in 2019 and 2020.
Seizing these circumstances as a favorable opportunity, India has launched a government-led program to actively invite foreign companies to the country. As this will also create more jobs, the government of India will extend total subsidies on the ¥100 billion level to leading Taiwanese companies that have built factories for the transfer of its iPhone production.
Add TheJapanNews to your Google News feed.