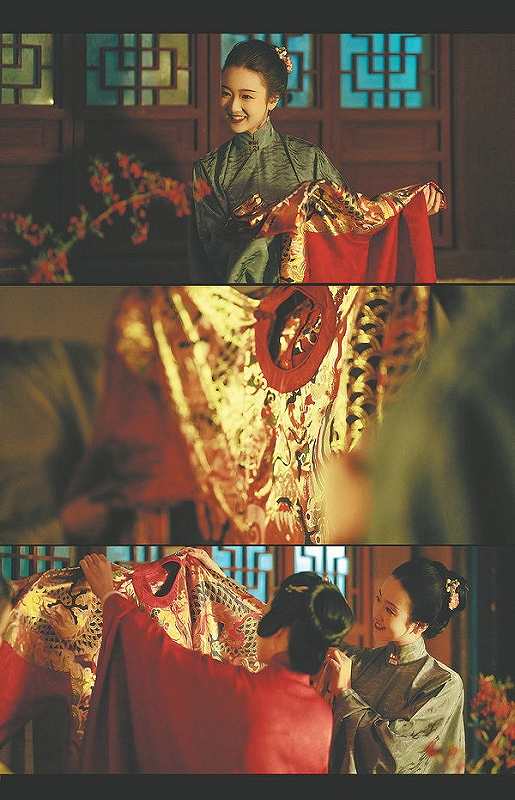 13:12 JST, September 8, 2022
As a primary school student, Wu Xuan often doodled characters from the Three Kingdoms period (220-280) on his textbooks. He was particularly curious about what the ancient Chinese wore and how they lived.
While history lessons sowed the boyish enthusiasm for time travel in his heart, it wasn't until he met a bunch of like-minded youths online years later that he figured out a way to realize that dream.
"I loved piecing together information found in books, archaeological studies and other resource materials. It was like a detective's work for me. I was solving mysteries," says Wu, 30, now a director of China Media Group.
In 2019, he teamed up with three other folk culture enthusiasts to launch Shenlouzhi Studio, a hobby group that makes short films about ancient people's lives for the internet. An incredible amount of work goes into making each video, ranging from historical research and tailoring authentic costumes to tracking down era-appropriate furniture and accessories.
Symbiotic needs in creative pursuit brought Wu Xuan to Wu Yicheng and Wu Chuanjie, who shot photographs and videos of people wearing representative styles of hanfu (traditional Chinese attire) at cultural attractions in Fuzhou city, Fujian Province.
A native of Fuzhou, Wu Xuan chanced upon the duo's work online and was impressed. "Their photo shoots and videos were different from costume dramas, which are often done inside studios. I almost time-traveled and saw what my hometown looked like in the ancient times," he says.
Wu Xuan offered to help Wu Yicheng and Wu Chuanjie edit their videos. The latter realized that with Wu Xuan's help they could do more, such as making short films, complete with plots and performers.
The three roped in Chen Cai, another history buff with a creative flair when it came to ancient furniture, and formed Shenlouzhi, which literally translates into "recording a mirage".
The four friends live in different places and have separate day jobs, but their shared hobby brings them together to make films that garner hundreds and thousands of views on the internet.
"Through these films, we are able to capture a small part of our country's rich culture and legacy, which we offer our audiences for free. It was never about money or fame. It is the deep satisfaction of creating something priceless that keeps us going," Wu Xuan says.
Add TheJapanNews to your Google News feed.