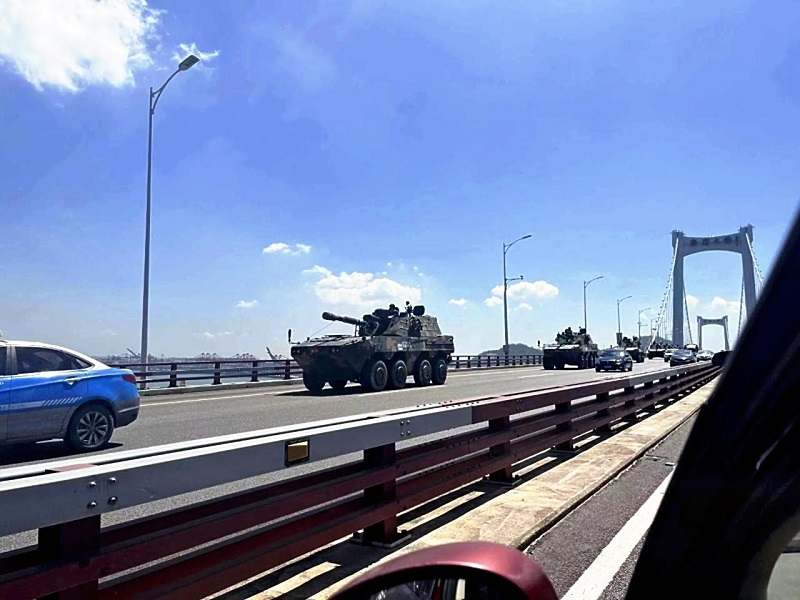 18:42 JST, August 3, 2022
BEIJING / XIAMEN, China — Five Chinese government and political bodies, including the foreign and defense ministries, took concerted action late Tuesday night by issuing statements condemning U.S. House of Representatives Speaker Nancy Pelosi's visit to Taiwan shortly after she arrived on the island.
The Chinese military also started joint exercises in the vicinity of Taiwan on Tuesday night and plans to conduct live-fire drills at six locations around the island from Thursday as part of "important military exercises and training activities."
The Standing Committee of the National People's Congress; the Foreign Affairs Committee of the country's top political advisory body, the National Committee of the Chinese People's Political Consultative Conference; and the Taiwan Work Office of the Chinese Communist Party's Central Committee also issued statements of condemnation.
In China, there have been cases in the past in which multiple government and political organizations release statements when an issue is deemed a major diplomatic matter. When the Japanese government nationalized the Senkaku Islands in Okinawa Prefecture in September 2012, several such entities issued statements.
The Chinese Foreign Ministry summoned U.S. Ambassador to China Nicholas Burns late Tuesday night to lodge a protest over Pelosi's visit to Taiwan.
In a statement released Tuesday, China's Defense Ministry said it "strongly condemns and firmly opposes" the visit. It added, "The Chinese People's Liberation Army is on high alert and will take a series of targeted military operations" in response.
On Tuesday night, the Chinese military's Eastern Theater Command, which covers Taiwan, announced naval-air joint drills in the northern, southwestern and southeastern waters and airspace off Taiwan as well as live-fire drills in the Taiwan Strait and off eastern Taiwan.
According to Taiwan's Defense Ministry, a total of 21 Chinese military planes, including fighter jets and early warning aircraft, entered the air defense identification zone in southwest Taiwan on Tuesday.
In the early hours of Wednesday, some aircraft, believed to be Chinese military planes, were spotted flying from the Taiwan Strait toward China over Xiamen, Fujian Province, a city that faces the strait.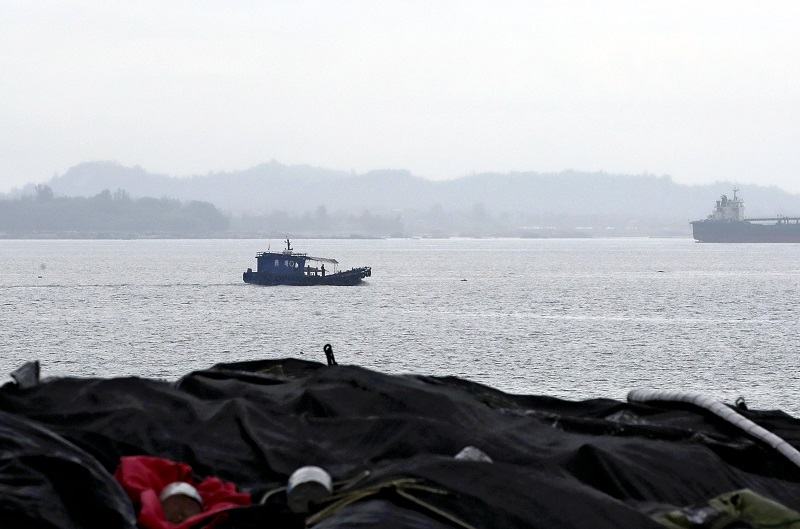 China's official Xinhua news agency on Tuesday night reported a government notice banning the passage of ships and aircraft in six areas around Taiwan from Thursday to Sunday due to the Chinese military's plans for key military exercises. Pelosi is scheduled to leave Taiwan on Wednesday, but China is expected to continue to apply military pressure.
Chinese media slap U.S.
The Chinese media also intensely criticized the United States over Pelosi's visit to Taiwan.
The Global Times, which is under the auspices of the Chinese Communist Party's flagship newspaper, released an editorial in its online edition about an hour after Pelosi's arrival on Taiwan. "This time, the whole world has seen clearly … who is undermining cross-Straits peace and stability," the editorial reads. "[Pelosi's] dangerous provocative actions welded the entire responsibility for undermining peace and stability across the Taiwan Straits to the U.S. and the DPP [Taiwan's ruling Democratic Progressive Party] authorities."
On Wednesday morning, Chinese authorities were on high alert with more than 30 police vehicles placed around the U.S. Embassy in Beijing. Apparently out of concerns over anti-U.S. protests, more than 30 law enforcement personnel, including plainclothes police officers, kept their eyes on passersby and others.
In Xiamen, a 47-year-old taxi driver said: "I have friends in Taiwan. Ordinary Chinese people don't want confrontation between the United States and China."
Add TheJapanNews to your Google News feed.