China headhunting Taiwan's semiconductor engineers in bid to boost self-sufficiency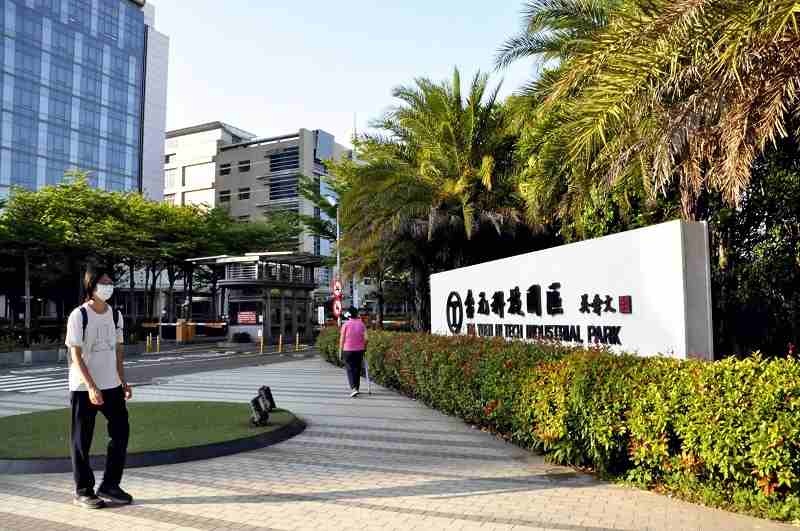 13:33 JST, July 18, 2022
TAIPEI — China is headhunting semiconductor engineers from Taiwan via various methods, including offering generous compensation packages and sometimes using illicit recruitment means, in a bid to become self-sufficient in the production of this vital product.
However, due in part to the difficulties involved in setting up production facilities as well as crippling sanctions imposed by the United States, China's semiconductor manufacturing sector is struggling, and an increasing number of engineers are returning to Taiwan.
Annual income tripled
In 2020, an engineer in his 30s from southern Taiwan was repeatedly invited by acquaintances to China and switched to a semiconductor manufacturing company in southern China.
At the time, the company was in the final stages of building a plant to produce semiconductors that could be used in military radars. Some of his colleagues were former employees of Taiwan Semiconductor Manufacturing Co. (TSMC), the largest semiconductor contract manufacturer in the world. The team worked to set up a complex production line and get manufacturing on track.
He earned 800,000 yuan (about ¥16 million) a year, a sum three times greater than what he made back home, and was also provided with a comfortable housing and homecoming allowance.
"Taiwan's engineers are highly valued in China," he said. "They have great jobs and a good life."
The man left the company shortly thereafter and moved to another semiconductor firm. He said he had received many offers from companies and that he wants to continue working in China because there is immense opportunity there.
Foundation laid by Taiwan
Engineers from Taiwan have greatly contributed to the development of China's semiconductor industry.
China's largest contract manufacturer of semiconductors was founded by Richard Chang, who is from Taiwan and worked for TSMC. Chang established Semiconductor Manufacturing International Corp. (SMIC) in Shanghai in 2000 with several subordinates. Chang is called the father of Chinese semiconductors.
The Chinese government's promotion of the semiconductor industry accelerated the headhunting of engineers from Taiwan. With China dependent on imports, the government set aside a total of 343 billion yuan (about ¥7 trillion) in 2014 and 2019 to support the homegrown production of semiconductors. New companies entered the market one after another as investment grew. Plans emerged to build advanced semiconductor factories in various locations.
Self-sufficiency rate of 16.7%
China's efforts to foster a semiconductor manufacturing industry are partly due to its struggle for supremacy with the United States.
In 2018, the United States banned ZTE Corp., a top telecommunications equipment maker, from doing business with U.S. companies for exporting U.S.-made telecommunications equipment to Iran and other countries. The move cut off the supply of semiconductors to ZTE.
The regulation, which was extended to Huawei Technologies Co. and by 2020 covered foreign-made semiconductors produced using U.S. manufacturing equipment, has made it impossible for Chinese firms to procure semiconductors from TSMC as well.
In 2020, the U.S. government also restricted the export of advanced semiconductor manufacturing equipment to SMIC.
Exports from Japan and Europe are also subject to restrictions, impeding the construction of factories in China to manufacture advanced semiconductors.
According to a U.S. research firm, China's self-sufficiency rate for semiconductors in 2021 was only 16.7%, and if foreign factories are excluded, the rate drops to 6.6%.
Flawed work environment
Sanctions are not the only obstacle.
In 2016, a company in southern China headhunted a 50-year-old worker from Taiwan who was employed by an electronics components manufacturer. The desire to test his abilities and a salary twice as high spurred him to make the move.
After joining the company, however, he was disappointed by the contaminated work environment. Quality is adversely affected if small dust particles adhere to integrated circuits. In Taiwan, rooms are kept immaculately clean, but in China, he was once astonished to see a dog next to the equipment.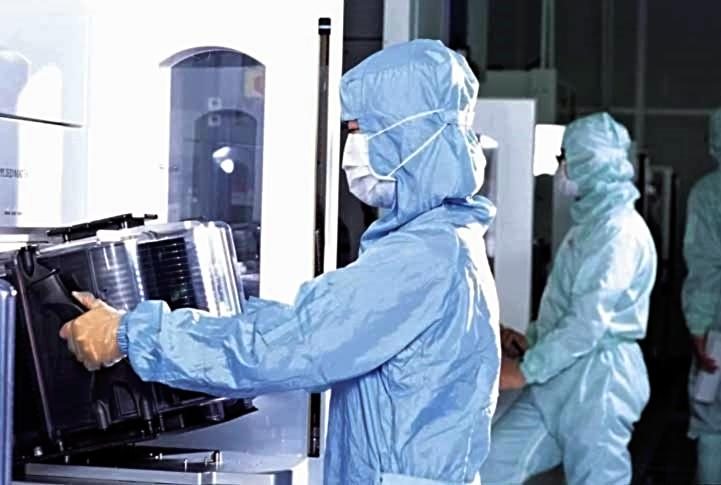 The employees were a hodgepodge of people from Taiwan, South Korea and China. Turnover was high, and workers did not cooperate when they encountered technical difficulties. The man came to believe that manufacturing advanced semiconductors in China was a fantasy.
"Semiconductor manufacturing is a scientific activity, and Taiwan has developed its technology over time," the man said. "No matter how high the salaries are, it doesn't buy you cutting-edge technology."
The man left the company after two years and now works for a Taiwan-funded semiconductor firm that has expanded into China.
According to sources in the industry, 60% to 70% of the engineers who were headhunted by China have returned to Taiwan due in part to U.S. sanctions.
Even if engineers return, however, finding new employment at semiconductor companies can be difficult because they are viewed as "traitors." If they take jobs, they receive lower salaries.
"A semiconductor production line has hundreds of processes and requires vast human resources," said an official at a think tank affiliated with the Taiwan government. "It involves delicate, repetitive adjustments that require patience. It doesn't work in a climate that demands immediate results."
Illegal recruitment
Chinese companies are also resorting to illegal methods to recruit staff in northern Taiwan's Hsinchu district, where the semiconductor industry is concentrated.
Prosecutors indicted a 56-year-old local man in March for establishing a company in Taiwan without permission from the government at the behest of a Chinese company and illegally transmitting semiconductor design data.
According to prosecutors, the man established a semiconductor design company in the district in May 2019, offering high salaries and headhunting about 50 engineers. He also had online meetings with the Chinese side. The engineers were aware they were working for a Chinese firm. Prosecutors said the man denied doing anything illegal.
Taiwan restricts the export of specific technologies, including designs, by law. There is also an ordinance setting rules for relations with China that prohibit Chinese companies from establishing branches or offices in Taiwan without permission.
Prosecutors concluded that the company was in effect a Chinese firm because employees' salaries were paid from China. The Chinese firm is believed to have established the company, concealing its actual status, since it cannot order semiconductor designs from companies in Taiwan.
Since 2020, investigative authorities in Taiwan have stepped up crackdowns on the illegal establishment of companies by Chinese firms and the leaking of confidential information to China and, as of April this year, they had filed more than 30 cases. According to Taiwan media, damage caused by information leaks was estimated at $211.8 billion Taiwan dollars (about ¥980 billion) last year alone.
Add TheJapanNews to your Google News feed.