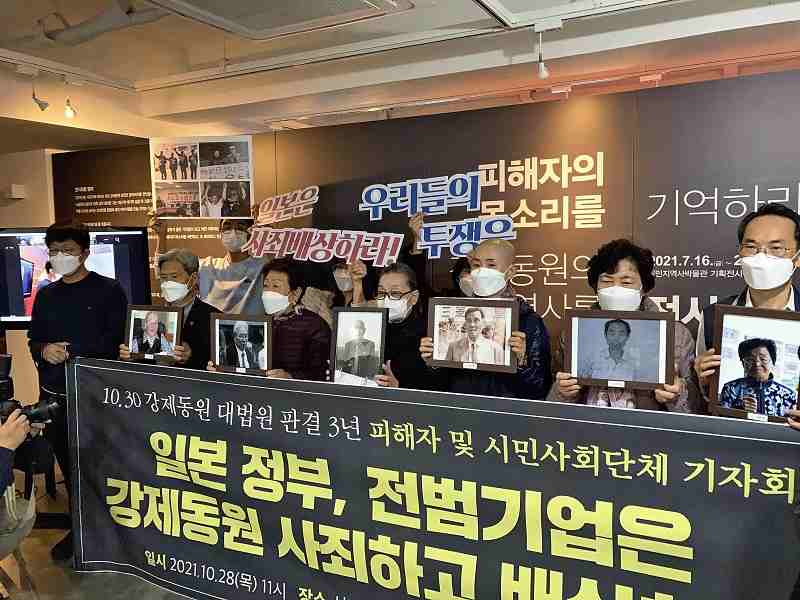 17:09 JST, July 5, 2022
SEOUL (Jiji Press) — The South Korean Foreign Ministry held the first meeting of a just-launched public-private consultative body on Monday to discuss ways to resolve the wartime labor issue with Japan.
The administration of South Korean President Yoon Suk-yeol is accelerating its efforts to resolve the issue of compensation for people requisitioned to work in Japan during World War II, before seized assets of Japanese companies sued in South Korea are liquidated.
The South Korean government plans to form a collective opinion of the body as early as August.
According to people familiar with the matter, the meeting, chaired by South Korea's First Vice Foreign Minister Cho Hyun-dong, was attended by more than 10 people, including lawyers for some of the plaintiffs in compensation lawsuits, experts and former diplomats.
The purpose of the body is to hear a wide range of opinions from people in every area and on every level, according to the ministry.
Seoul aims to secure transparency of discussions, after it faced harsh public criticism that the 2015 agreement with Tokyo to resolve the issue of Korean comfort women for Japanese soldiers during the war was inked behind closed doors, people familiar with the matter said.
At the day's meeting, Cho said that having a place for dialogue will be a key driving force to resolve the labor issue stemming from Japanese colonial rule of the Korean Peninsula.
Since September last year, court orders have been issued to sell assets in the country that were seized from Mitsubishi Heavy Industries Ltd. and Nippon Steel Corp. to pay compensation.
It has been suggested that the orders will come into effect as early as August for the start of asset liquidation procedures.
Seoul is considering solutions to avoid the liquidation, which would further damage bilateral ties, including by creating a fund with contributions from South Korean companies as well as Japanese firms and people unrelated to the lawsuits to provide compensation for the plaintiffs instead of the defendants.
Add TheJapanNews to your Google News feed.