Restaurateurs fret as rising prices keep diners away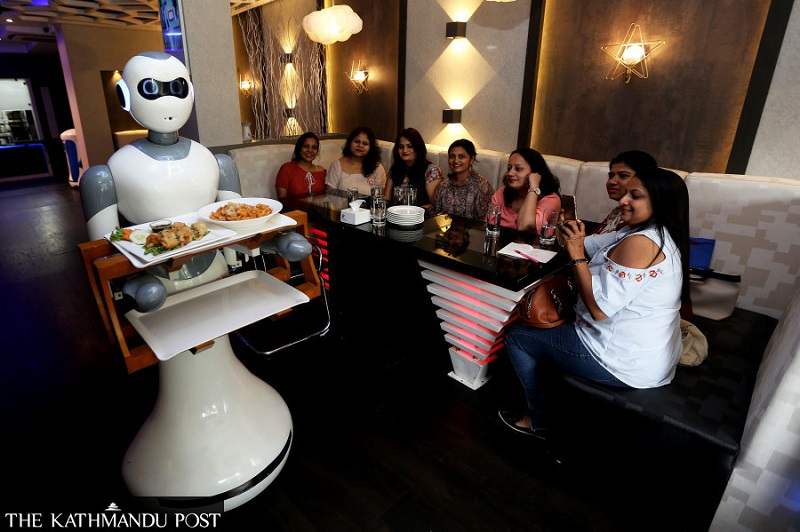 12:17 JST, June 22, 2022
Seli Thulung used to enjoy taking her family out to dinner once or twice a month after she got a job three years ago. But of late, she and her family of five have stopped eating out as it has become very expensive.
"We love the Thakali set dinner. A Thakali family set used to cost around Rs3,500 till the pandemic. Today, it costs more than Rs5,000," said the 31-year-old Thulung, who works as an accountant for a private trading firm and lives in Thasikhel, Lalitpur.
"My parents say it is better to eat at home than spend such a huge amount of money in a restaurant."
According to Nepal Rastra Bank, restaurant and hotel inflation reached 6.05% in the first nine months of the current fiscal year ended mid-April. Food and beverage inflation stood at 7.40% while non-food and service inflation stood at 7.18% during the same period.
While diners are not happy at the increasing cost of eating out, restaurant owners too are worried by the rising expenses.
Pramod Jaiswal, owner of Mela Restaurant and Bar at Lazimpat, said he had not seen prices rise so steeply in his 33 years in the restaurant business.
"Inflation is just ridiculous now," said Jaiswal, who is also the immediate past president of the Restaurant and Bar Association Nepal (REBAN).
"Restaurant inflation is higher than the figure shown by the central bank," he said.
Restaurateurs had a tough time during the years of the coronavirus pandemic. The two-time lockdown and the take away and home delivery service that the government allowed after conditions eased presented their own set of challenges.
"But somehow we survived the pandemic," Jaiswal said. "Now, runaway inflation has made it more challenging. It's harder to do business now than it was during the pandemic."
REBAN President Araniko Rajbhandari says prices of the major ingredients required on a daily basis, both food and non-food, have jumped suddenly.
As per the central bank, the price of vegetables has increased by 6.04%, meat and fish by 7.34%, milk products and eggs by 11.56% and ghee and oil by 28.36%.
The cost of sugar and sugar products has risen by 7.89%, non-alcoholic drinks by 6.23% and alcoholic drinks by 8.91%.
The year-on-year consumer price inflation stood at 7.28% in the ninth month of the current fiscal year ended mid-April compared to 3.10% a year ago, as per the central bank.
Nepal's retail inflation galloped to a 67-month high of 7.14% in March, well above the central bank's upper tolerance, due to a sustained rise in food prices.
It is not only the Nepali people who are suffering because of high inflation, the economy is having a hard time too, according to economists.
Restaurateurs say inflation has been rising faster than they can update the prices on their menus.
Prices have risen for all goods, from tissue paper to utensils and every single other product, stakeholders said, which makes it difficult to figure costs while fixing the prices on the menu.
"Prices are uncontrollable, and there is no monitoring policy to adjust the prices on the menu," Jaiswal.
"We raised the menu prices by 25% after the third wave of the pandemic began to subside," said Rajbhandari who owns ND's Cafe and Restaurant. "We cannot raise the menu prices in line with inflation because people will stop coming to the restaurant," he said.
"I cannot hike the price on the menu in the same way food prices are increasing as there is stiff competition among restaurants, and also because customer flow has plunged by around 30% in recent months," Jaiswal said.
Jaiswal is finding it difficult to fix his menu prices with inflation raging out of control.
"We used to offer discounts which we have removed considerably to make up for our losses," he said. "Some dishes and beverages which have to be imported have been removed from the menu. But I don't know how long this will work."
Restaurant owners say the government rule requiring importers to keep a 100% cash margin to open a letter of credit to import goods and the ban on the import of 10 listed goods including alcohol have also hit business.