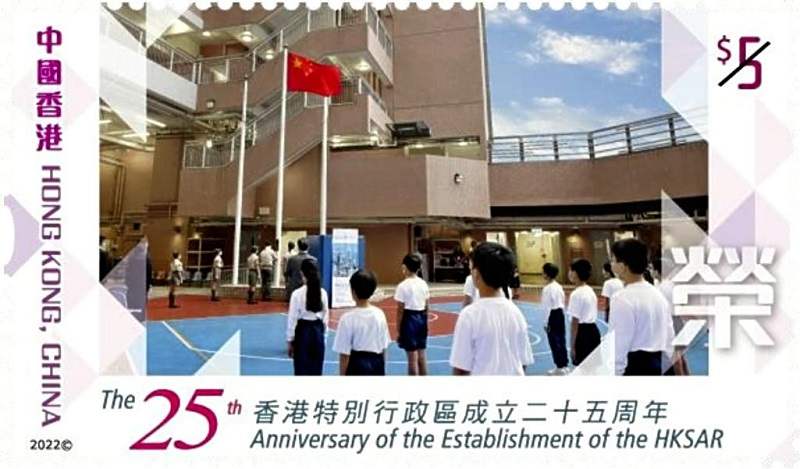 12:21 JST, June 6, 2022
HONG KONG — The color of Hong Kong students' school uniforms was modified from yellow to white on a stamp to be issued by the Hong Kong Post on July 1 to commemorate the 25th anniversary of Hong Kong's handover to China, according to local media reports.
The reason for the modification is thought to be that yellow is closely associated with pro-democracy movements in Hong Kong.
The stamp design is based on a photograph of a flag-raising ceremony at an elementary school in Hong Kong, showing more than 10 students looking at the Chinese flag. The Hong Kong Post said it had made the changes for "aesthetic purposes," according to the Hong Kong newspaper Ming Pao.
In Hong Kong, yellow symbolizes light and hope. The color has been used by the pro-democracy camp since the 2014 "Umbrella Movement," which demanded universal suffrage.
In recent years, the political clampdown on pro-democracy groups has intensified, and yellow has become taboo in some situations. According to Hong Kong media, a lawyer who wore a yellow mask with a political slogan was expelled from court.
Add TheJapanNews to your Google News feed.