Chinese spy ship passes through Tsushima Strait near Nagasaki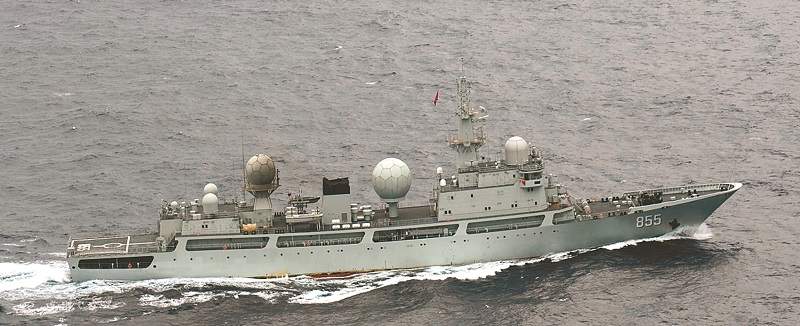 12:20 JST, April 12, 2022
A Maritime Self-Defense Force patrol aircraft spotted a Chinese Navy Dongdiao-class reconnaissance ship about 130 kilometers southwest of the island of Tsushima, Nagasaki Prefecture, around noon Monday, the Defense Ministry said.
The ship then passed through the Tsushima Strait sailing northeast but did not enter Japan's territorial waters.
According to the ministry, the Chinese military vessel then headed north toward the Sea of Japan.