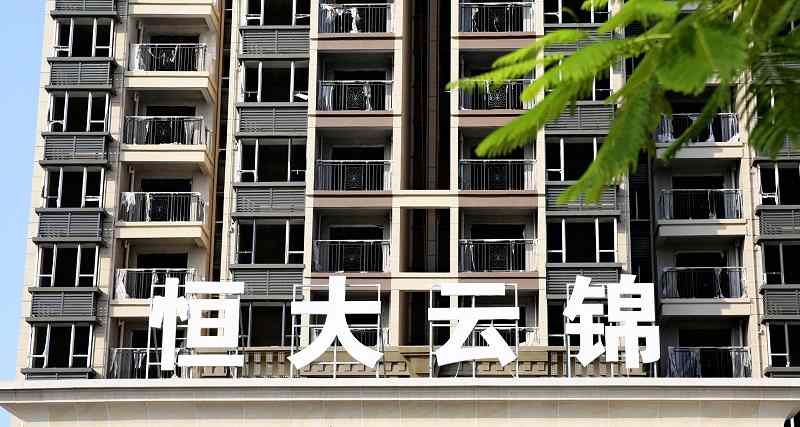 12:02 JST, October 22, 2021
BEIJING/DALIAN, China — China's real gross domestic product for the third quarter expanded 4.9% from the same period last year, marking a slowdown in the nation's economic growth. Chinese government policies — including power supply restrictions, a clampdown on the real estate industry and strict coronavirus measures — are thought to have put downward pressure on the economy, and China's growth is expected to slow further.
"The factory went dark all of a sudden, without any notice," said an executive of a Japanese electronics manufacturer that has a factory in Dalian, Liaoning Province. Power outages have been occurring frequently since mid-September, according to the executive.
As a result, production volume in the first half of October was 10% less than planned. Exports and other shipments have been affected, and the executive was worried about how much longer the situation would continue.
The current power crisis was triggered when local governments restricted power supply without considering actual power needs, due to pressure from the central government to meet targets for curbing energy consumption. Also negatively affecting the situation was the fact that power companies could not cope with a sudden rise in the demand for power, as soaring coal prices meant that the more electricity power companies generated, the more money they lost.
Beijing took measures such as ordering an increase in coal production and allowing fees to be increased for electricity provided to businesses. Nevertheless, industrial production in September rose by only 3.1% from the same month last year, the lowest since March 2020, when China was being battered by the coronavirus.
Further slowdown?
A shadow has also been cast by the crisis involving Chinese real estate giant Evergrande Group, triggered by Beijing's restriction on borrowing.
Construction was not progressing on a high-rise condominium developed by the group in the southern coastal city of Zhuhai in Guangdong Province in late September. Wind was blowing through the windowless structure, and a construction worker resting nearby said, "There doesn't seem to be any money, so nothing can be done."
In China, it is common practice to make a down payment or pay fully upfront for a property before its completion. There may be significant repercussions from the spreading concern among consumers that properties may not be handed over despite their having paid for them.
September and October is known to be a good period in China for condominium sales — there is a saying "Golden September, Silver October." However, according to a major Chinese research firm, over 60% of the 100 largest real estate companies saw a drop of more than 30% in their September sales compared to the same month last year.
What the current power and real estate crises have in common is that although the measures taken are necessary in the middle to long term, the hasty, heavy-handed ways, in which they were implemented led to chaos.
"The Chinese economy is facing a situation where policy failures are weighing on economic performance," said Toru Nishihama, chief economist at Dai-ichi Life Research Institute Inc.
There is a strong view in the markets that these energy policies, clampdowns on the real estate industry and measures to combat the novel coronavirus with the aim of achieving zero infections are unlikely to change significantly. Lu Ting, chief China economist at Nomura Securities Co., predicts that GDP growth for the final quarter of 2021 will shrink to 3.0%.
Add TheJapanNews to your Google News feed.