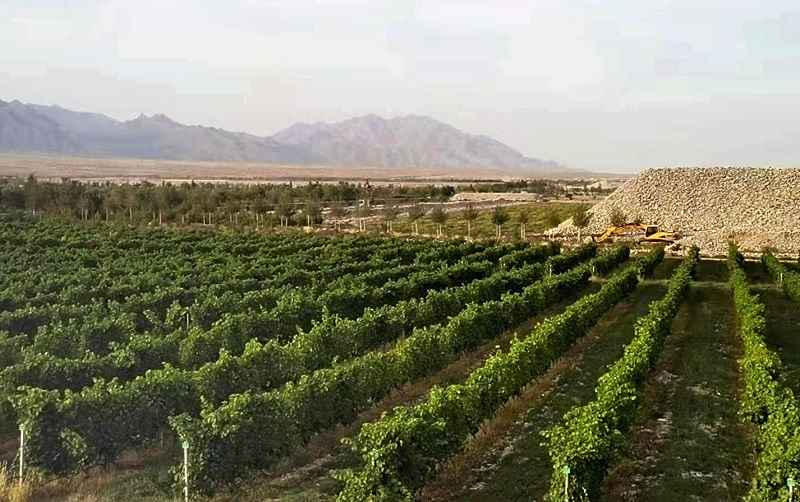 11:27 JST, October 17, 2021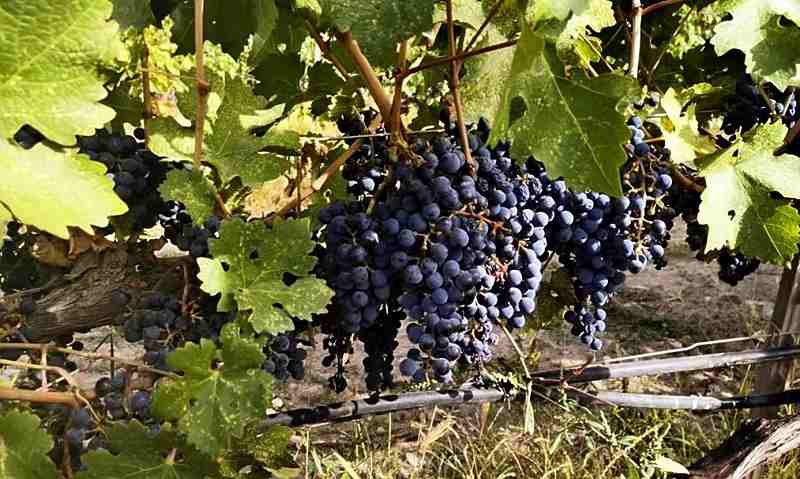 YINCHUAN, China — The Chinese government is striving to expand the market for high-quality wine produced in its northwest Ningxia Hui Autonomous Region. In addition to nurturing a profitable industry in the inland region, which lags behind coastal areas in economic development, Beijing appears to be making a government-led effort to develop the wine into an international brand as part of its soft power strategy.
China held its first International Wine Culture and Tourism Expo in the region's capital of Yinchuan from Sept. 26 to 28.
"Ningxia wine is a 'purple business card' for international exchange," said top regional leader Chen Run'er, the Communist Party secretary of Ningxia, at the opening ceremony of the expo. Speaking in front of 430 business and government officials from 27 countries including Japan, South Korea, Argentina and South Africa, Chen emphasized that Ningxia wine was of world-class quality.
"Ningxia Wine: A Marvel to the World" was the theme of the expo, drawing on a statement by President Xi Jinping during his visit last year to Ningxia that China's wine was to become "a marvel to the world."
The fact that Xi's words were used as the expo theme shows the confidence and enthusiasm of the Chinese side in promoting Ningxia wine.
Until recently, the suburbs of Beijing and the Xinjiang Uygur Autonomous Region were the main wine-producing areas in China. For years, domestically produced wines were considered to be significantly inferior to overseas vintages, and most wine consumption in China had focused on imports.
However, the quality of Ningxia wine has been improving markedly. The wine produced at Jade Vineyard, which opened in 2019, is said to be pleasant to the palate with deep flavors. Zhao Wenyang, 34, who is in charge of grape cultivation and management at Jade Vineyard, said proudly, "I want the world to know that China can also produce high-quality wine."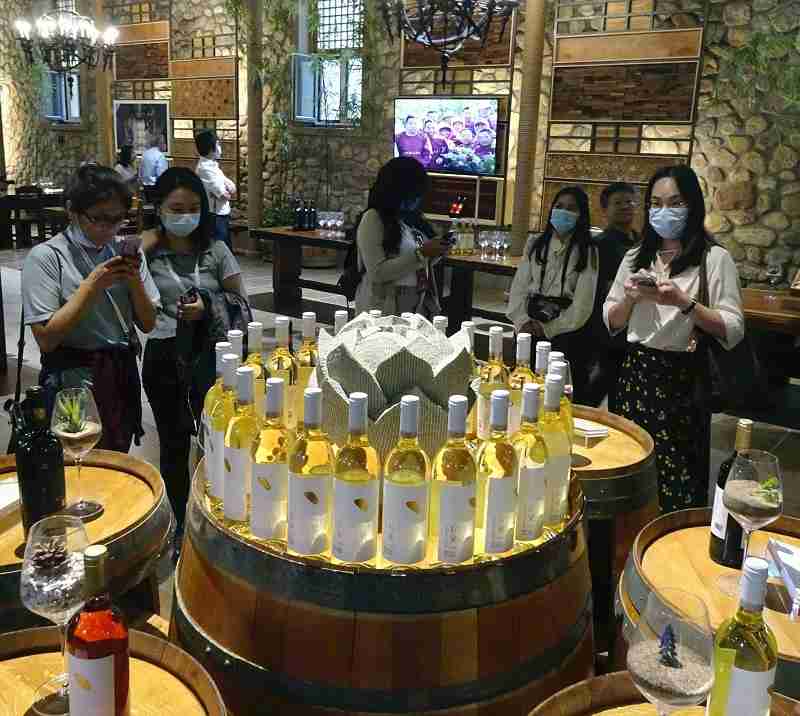 At the expo, seven Ningxia wines were awarded gold medals in a competition among 620 wines produced in 35 locations within 16 countries. The total value of the contracts concluded at the expo reached 8.8 billion yuan (about ¥151.5 billion).
According to Chinese media, former South African diplomat Gert Johannes Grobler attended the expo and said Chinese wine will "become an important force to be reckoned with in international wine circles."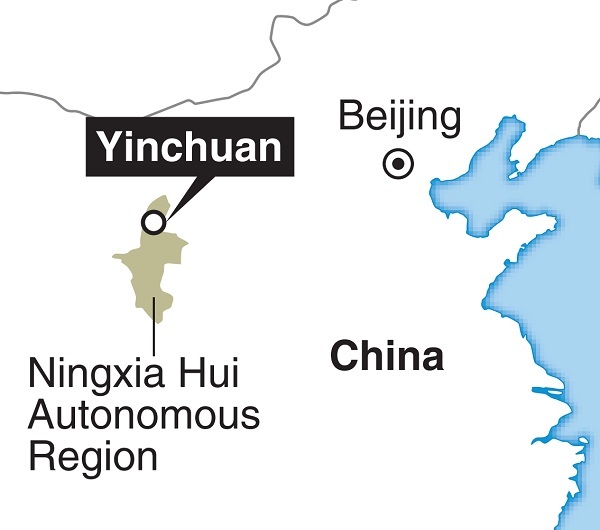 Ningxia is a geographic hub linking China and Europe under Xi's Belt and Road Initiative. Promotion of its regional industry through the branding of local wine has become a national strategy.
In May, the government designated the eastern foothills of Mt. Helan near Yinchuan as the nation's first national pilot zone for premium wine. The current grape cultivation area there is about 37,000 hectares, or about 25% of the national total. The plan is to expand this to 67,000 hectares by 2025 and increase wine production to 300 million bottles per year from the current 130 million.
There are 211 wineries in the area, including those under construction. Ningxia wine is exported via international freight trains to Europe and other means, and last year's export volume increased by 46.4% from the previous year.
Some people in China compare the eastern foothills of Mt. Helan to Napa Valley, a world-famous wine region in California. This illustrates China's ambition to grow Ningxia wine into a global brand.
Deteriorating international relations since the novel coronavirus pandemic began also appear to be a factor in the push for domestically produced wine. The Chinese government has been imposing anti-dumping duties on Australian wine, which was China's largest source of wine imports, since last November.
With nationalism on the rise in China, Beijing is likely aiming to expand the domestic market for China-made wine.
Add TheJapanNews to your Google News feed.