Mystery of man from China who came to Taiwan by rubber boat deepens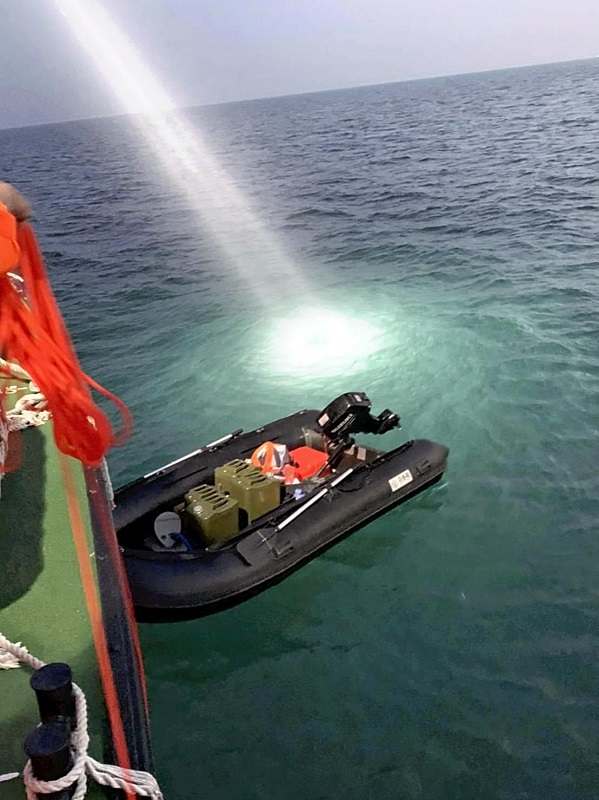 11:03 JST, October 3, 2021
TAICHUNG, Taiwan — At the end of August, a man from China who had illegally entered Taiwan was sentenced to two months in prison by a district court in this city in central Taiwan. Like other such cases, the man is expected to be deported to China when his sentence ends, but the ease with which he crossed the Taiwan Strait shocked Taiwan.
Around 11:50 p.m. on April 30, this 175-centimeter-tall man of robust build called out from a jetty to workers in Taichung Port. He was speaking mainland China's standard Mandarin Chinese.
"I came from the mainland," he reportedly said. "I'm hungry."
The surprised workers bought him a boxed meal and called the police. Unlike people who illegally enter Taiwan to make money, the man did not try to run away when the police came.
He had two smartphones and a small amount of Chinese yuan.
"I crossed the strait from Shishi, Fujian Province, on a rubber boat I bought online," said the man, whose face was sunburned.
The distance from Shishi to Taichung is about 180 kilometers.
An urgent report about this astonishing story was made to Taiwan's Coast Guard Administration. Patrol boats searched the area and found a boat about 2.7 meters long and 1.5 meters wide.
When a police officer asked why he came, he said, "I came to seek freedom."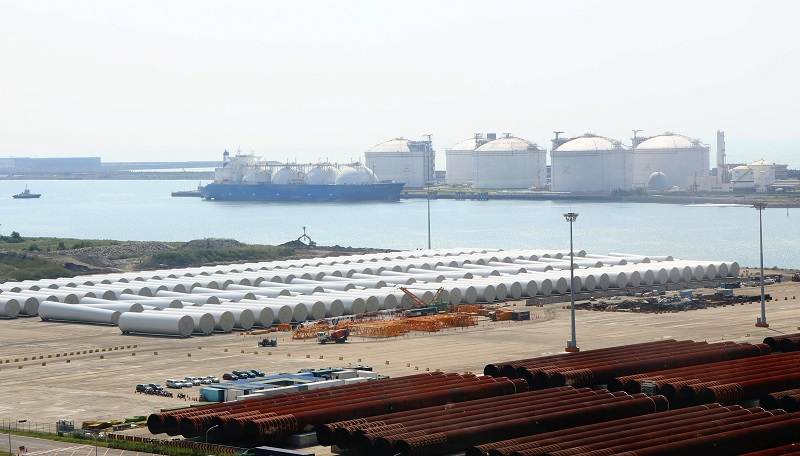 Military involvement?
"I've never heard of someone illegally entering Taiwan's main island like this," said the head of the Taichung Harbor Police Department's Criminal Investigation Police Brigade about the unusual incident.
A senior investigator said the focus of their investigation was on the possible involvement of China's military or government.
The man who showed up at Taichung Port went through two weeks of quarantine for the novel coronavirus, after which his questioning began in earnest.
According to the indictment and interviews with police officers and others, the man is in his early 30s from China's inland Sichuan Province who worked in a coastal region. At around 10:30 a.m. on April 30, he set off from a sandy beach in Shishi in a rubber boat with an outboard motor. He arrived at Taichung Port around 9:30 p.m. and climbed up the tetrapod concrete blocks of the jetty in the dark.
The police confirmed that rubber boats like the man's are readily purchased online. The boat has a sturdy hull of what investigators called "military grade" thick rubber and metal alloy plate at the bottom. The man was carrying spare fuel, as well as biscuits, drinking water and a compass. Given good weather, wind and other conditions, crossing the strait is not impossible, according to investigators.
Still, investigators doubt he had actually crossed by himself. It was also difficult to believe that an amateur with no specialized knowledge or skills could reach Taichung Port, which suggests the possibility he had specialized military or other training.
His motive of seeking "freedom" was also suspicious. He has not said anything about his personal experience on the mainland or what he hoped for in Taiwan. Instead, he talked about the differences between capitalist and socialist economic systems.
The case involves several mysteries. Nevertheless, it was eventually treated like a normal case of a person illegally entering Taiwan.
"Naturally, we have doubts about his statement, but we have to make our case with the evidence available," said a prosecutor at the Taichung District Prosecutors Office.
Apart from the handling of the incident itself, Taiwan was shocked that a small rubber boat that is difficult to pick up by radar made it across the strait.
After the incident, Taiwan National Defense Minister Chiu Kuo-cheng said, "There was definitely a lapse," and indicated that he would work with the maritime patrol authorities to eliminate any blind spots.
Recently, a number of people have illegally entered Taiwan-controlled Kinmen not far from Xiamen, Fujian Province. Some of these people also said they were seeking "freedom." On Sept. 12, with a typhoon approaching, a man crossed over in a rubber rowboat.
With unusual crossings increasing, the Taiwan High Prosecutors Office in August instructed district offices across Taiwan to quickly assess whether people who illegally entered had any connection to national security issues.
"If [China] has a plan," Chief Prosecutor Hsing Tai-Chao said, "it wouldn't be strange if they use various times of the day, points and means to gather information on Taiwan's responses."
He also pointed out that illegal entry could be categorized as a gray area, constituting an act of invasion that does not reach the level of an armed attack.