Japanese NGO to resume irrigation facility construction in Afghanistan, as Taliban approves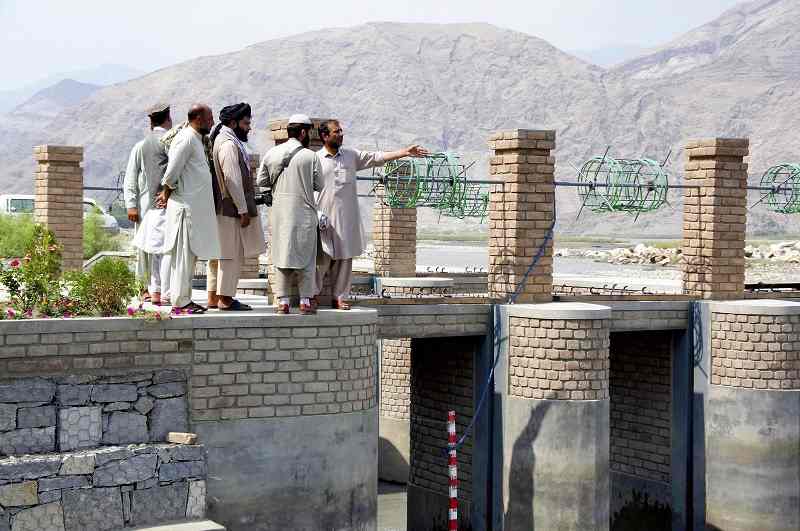 12:13 JST, October 1, 2021
Peshawar-kai, a Japanese nongovernmental organization providing medical and agricultural assistance in Afghanistan, is expected to resume construction work on irrigation facilities in the country this month, after the work was suspended due to the chaos caused by the collapse of the former government.
The Taliban, the Islamist group that has seized power in Afghanistan, has approved the resumption of the project, according to the NGO.
Peshawar-kai, which has its administrative headquarters in Fukuoka City, suspended its activities in Afghanistan after Aug. 15, when the former government collapsed under the Taliban offensive, but six days later, it reopened a clinic in the eastern part of the country run by Peace Japan Medical Services, a local unit of the Peshawar-kai. On Sept. 2, the local unit began operation of its farm.
While the NGO had been waiting for approval from the Taliban for a large-scale project that would use heavy machinery and other equipment, the senior member of the Taliban in charge of water resources in the local provincial government visited an irrigation facility construction site on Sept. 21.
The development of the facility had been part of efforts by Tetsu Nakamura, a Japanese doctor who was Peshawar-kai's representative in Afghanistan, before he was killed by members of an armed group in Jalalabad, eastern Afghanistan, in December 2019.
Though the project has taken an important step toward resumption, there is difficulty in securing financial resources. It has become difficult to pay salaries for workers and other expenses due to restrictions on withdrawals of bank deposits.
This restriction is caused by the U.S. policy of freezing Afghan government assets. Though it was relaxed on Sept. 19. to allow local businesses and NGOs to withdraw up to $25,000 (about ¥2.78 million) a month in local currency, the amount was not enough for the activities of Peace Japan Medical Services.
After the relaxation, the funds withdrawn from a bank were used to buy medicines that had almost run out of stock. The group was able to secure medicines for about three months.
But salaries for about 100 local staff members have gone unpaid for August and September. Peace Japan Medical Services plans to allocate proceeds from the sale of citrus fruits and milk from its farm to procure fuel for heavy machinery.
"Normalization of the banking system is essential to run large projects. We hope the international community will offer assistance," said Peshawar-kai head Masaru Murakami.
Add TheJapanNews to your Google News feed.