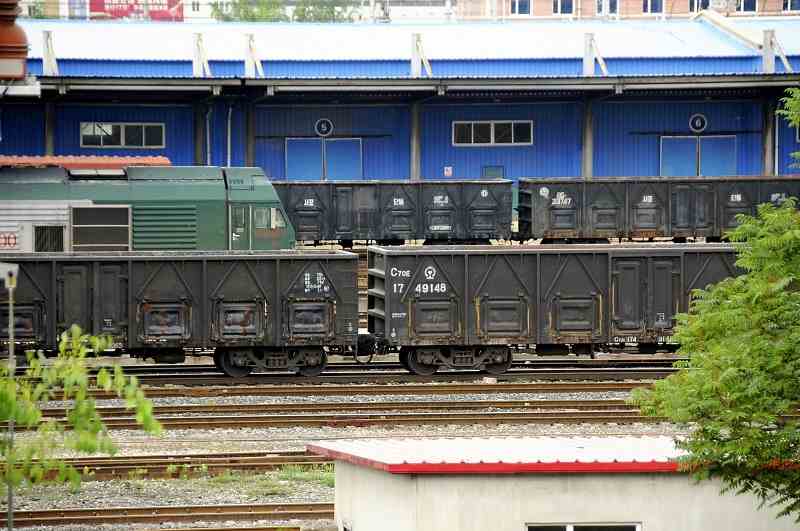 12:56 JST, July 10, 2021
SHENYANG, China — Overland commerce between China and North Korea, currently at a near halt, is expected to resume as early as late July, according to a source involved with trade between the two nations.
North Korea has put severe limits on trade over concerns about letting in the novel coronavirus, but worsening food shortages seem to have forced a change of tack.
The source said they were contacted by a person associated with the North Korean government on Thursday morning and told to make preparations for rail trade because it would resume from late July to August.
Food, chemical fertilizers and medicines are to be sent by railway from Dandong in Liaoning Province, China, to Sinuiju in North Korea.
Apparently the goods will be "quarantined" for about two weeks at a dedicated facility in Sinuiju, before being shipped to other places.
Rail trade had been expected to resume this spring, but diplomatic sources said the North Korean side refused out of concern over variants of the virus.
North Korea has closed its border with China since January last year, and several areas of the country are said to be experiencing worsening food shortages.
"There are people who can only eat one meal a day even in Pyongyang. I heard some are even starving to death," the source said.
Trade via maritime routes resumed in mid-March, but to control the coronavirus this has been limited to routes between Shandong Province in China and Nampo in western North Korea.
North Korea seems to have decided to expand trade by rail to improve the food situation.
However, the North Korean regime is extremely concerned about the spread of the coronavirus, and it is unclear if this latest move will lead to a full-fledged resumption of trade.
---
Overland commerce between China and North Korea
---
Add TheJapanNews to your Google News feed.