France Ups Involvement in Indo-Pacific Security as Frigate Calls at Nagasaki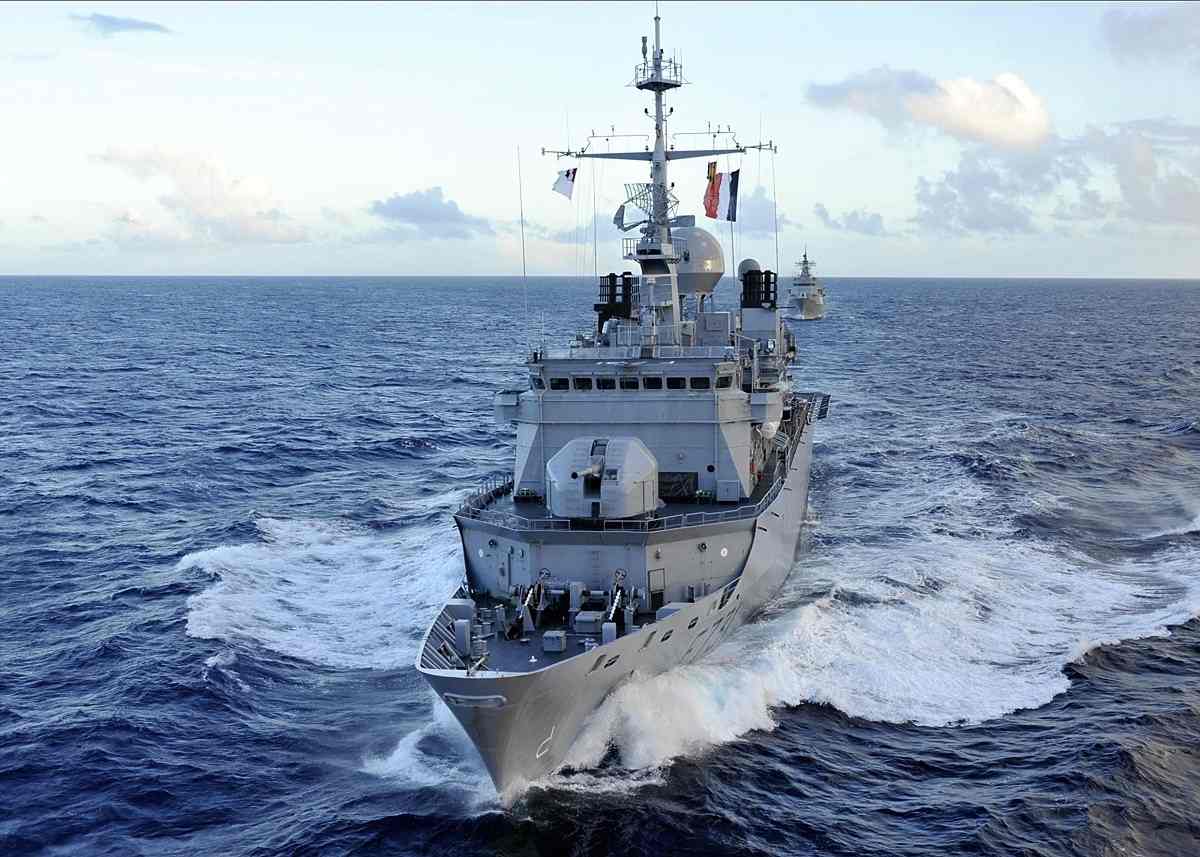 15:47 JST, February 23, 2021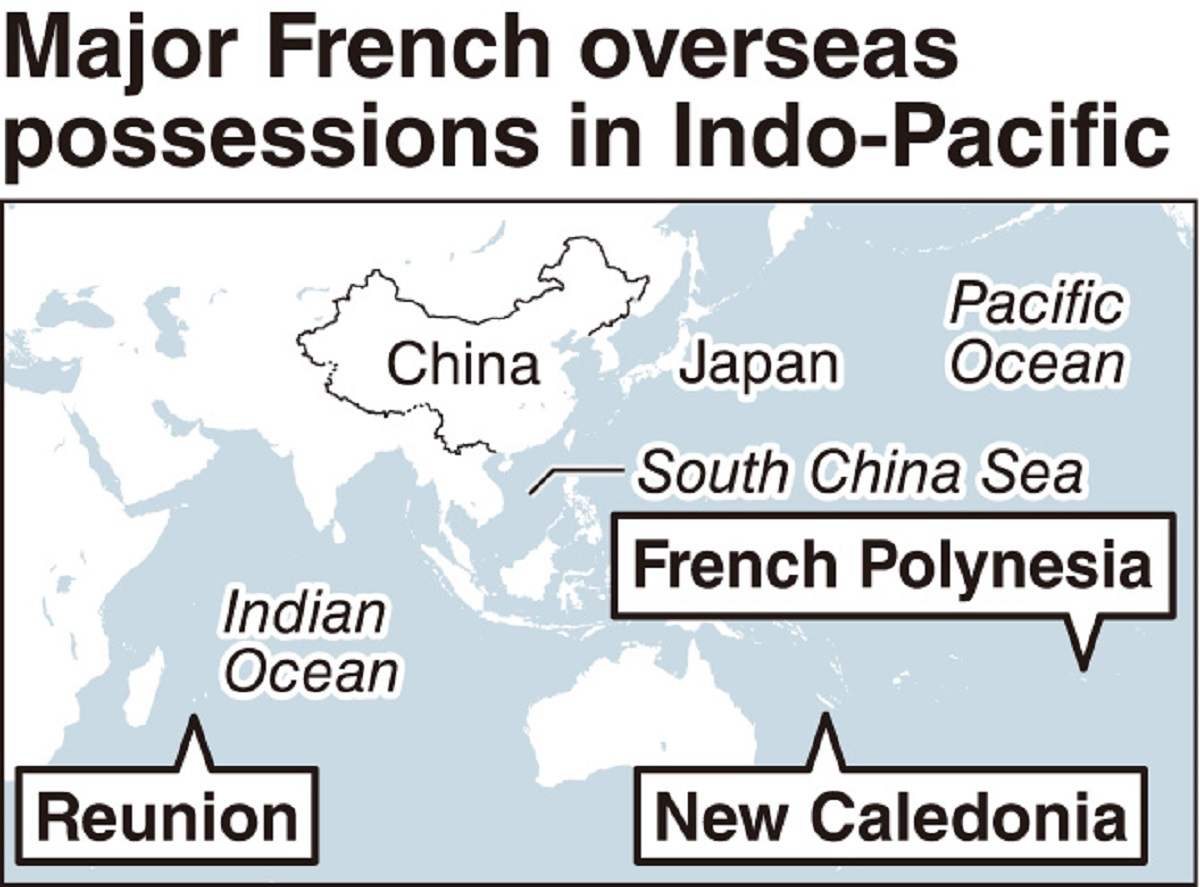 PARIS — The French government is deepening its involvement in Indo-Pacific security.
As part of its cooperation with Japan, a French frigate called at Sasebo Port in Nagasaki Prefecture on Saturday. France has overseas territories in the South Pacific and other parts of the world and is joining Japan, the United States and Australia in trying to stabilize the Indo-Pacific region with an aim of countering China's growing maritime activities.
Marine state
The French government said its naval frigate Prairial called at Guam early this month, and conducted joint exercises with Japan.
Earlier this month, the French Navy's nuclear-powered submarine Emeraude and a support ship patrolled the South China Sea. The mission was to contain China's unilateral dominance in the sea.
France's Armed Forces Minister Florence Parly tweeted: "As an Indo-Pacific nation, France has the second-largest exclusive economic zone in the world (about 9 million square kilometers in the Indo-Pacific). We intend to protect our sovereignty and interests."
France is a maritime nation with territories and military bases in New Caledonia and French Polynesia in the South Pacific as well as Reunion in the Indian Ocean. It deploys about 7,000 troops, ships and aircraft to protect its territory and monitor its EEZ.
However, China's growing presence in the South Pacific has shaken France's foothold. An independence movement is smoldering in New Caledonia, and China's influence is sure to expand once New Caledonia becomes independent.
France also sees that any conflict in the Indo-Pacific would undermine the stability of its shipping lanes that connect Asia and Europe, dealing a heavy blow to the French economy. Together with Japan, the United States and Australia, France aims to deter China by stressing the importance of the rule of law, freedom of navigation and multilateralism.
Shift from honeymoon period
The France-China relationship had a honeymoon period under former President Francois Hollande as France was hoping to expand its exports to China. But President Emmanuel Macron, who took office in 2017, is increasingly wary of China's hegemonic moves, although he is still strengthening trade relations. In 2018, France became the first European country to announce a defense strategy that incorporates the concept of "Indo-Pacific."
Based on this strategy, France conducted its first joint exercise with Japan, the United States and Australia in the Indian Ocean in 2019, deploying its nuclear-powered navy aircraft carrier Charles de Gaulle for the drill. In May, Japan and France along with other countries are expected to conduct joint exercises, including amphibious operations.
France has made it clear that it will distance itself from China in areas other than security. Last summer, Macron told China's foreign minister it has "strong concerns" about the introduction of a national security law to crack down on dissidents in Hong Kong and the human rights situation for ethnic minorities in Xinjiang. In the case of the novel coronavirus, France has a policy of expanding its domestic production of such strategic goods as medical supplies without depending on imports from China.
European countries other than France are also stepping up their involvement in security issues, fearing instability in the Indo-Pacific region. Britain plans to send an aircraft carrier to waters near Japan and Germany plans to send warships to the Indo-Pacific region this year. The Netherlands announced its strategy for Asia last year.
Add TheJapanNews to your Google News feed.