Japanese Supermarket Chain Stayed Open to Supply Wuhan Residents during Lockdown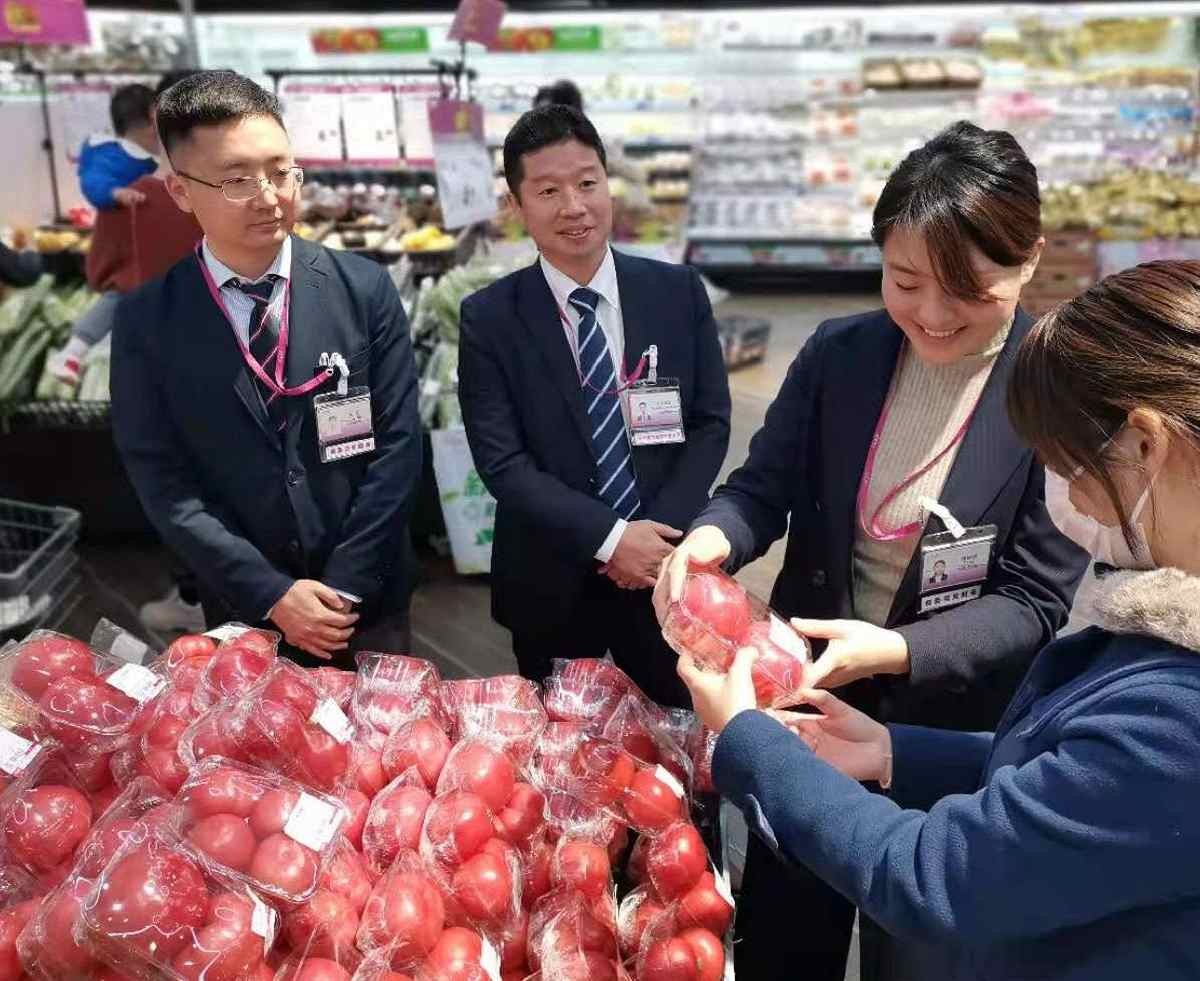 13:53 JST, January 22, 2021
WUHAN, China — Customers formed lines in front of stores in Wuhan from early that morning. At 10 a.m., all mass transit, including the subway and buses, stopped operating. The world was about to change on a monumental scale.
Before dawn on Jan. 23, 2020, Masahiko Kakitsubata, managing director of Aeon (Hubei) Co., received an email from an employee.
"Today the city will go into lockdown," the email said. That day, a full lockdown was imposed on Wuhan, the capital of Hubei Province where the novel coronavirus was first detected.
Kakitsubata scrambled for information. What will happen from tomorrow? How will staff get home from work? Employees arriving at work were already starting to panic. The store opened for business that day, but with restrictions on the number of customers allowed inside. Despite this, meat sold out in an hour; the vegetables were all sold in two.
Kakitsubata, 51, had no hesitation in deciding that all five Aeon stores in Wuhan would continue operating, as supplying food to the region made them a key cog in the city's infrastructure. Even so, Kakitsubata needed his employees to buy into this plan. Kakitsubata sent an email written in Japanese and Chinese to all the about 1,000 employees with this plea: "As a retailer, there are things Aeon should do. I need your help."
At the time, the virus's infectivity and severity were still unknown. Everyone was worried about being infected and passing the virus onto their family members.
"My wife and daughters were worried about me, but taking time off work wasn't an option," recalled Wu Di, 36, who was manager of Aeon's second store in Wuhan. He spent two hours commuting by bicycle each day while the mass transit network was shut down.
About a third of the employees came to work the day after the lockdown started. That figure increased as the days went by. The sight of one employee working a register while wearing a raincoat as improvised protective gear against the virus brought a tear to Kakitsubata's eye.
"I was really grateful for their commitment," said Kakitsubata, whose wife and three children have remained in Japan since he took up the post in Wuhan in March 2018. "If any of the employees had died, it would have been my responsibility as the boss."
■ 178,000 food deliveries
Wuhan, a major inland city that sits on the Yangtze River, has flourished as a transport hub since long ago. More than 150 Japanese companies, including Aeon, Honda Motor Co. and Nissan Motor Co., operate in Wuhan, which has a population of about 11 million people.
In 2019, there had been signs a mysterious virus was circulating.
Since mid-December 2019, Japanese company employees stationed in Wuhan had heard whispers about an outbreak of an unknown pneumonia, especially among people connected to a seafood market in the center of the city. On Dec. 30, posts about SARS — the contagious and sometimes fatal respiratory illness — were all over social media.
On the afternoon of Dec. 31, Wuhan city authorities announced 27 people were suffering from a pneumonia of unknown origin. On Jan. 1, 2020, the seafood market was shut down, and a Chinese government team of experts determined by Jan. 7 that the pathogen was a novel coronavirus.
On Feb. 11, 2020, the city authorities ordered residents to stay home. When Aeon stores started food deliveries, Kakitsubata helped pack the groceries and pushed heavy iron baskets up to a kilometer away to deliver the goods. He lost 5-6 kilograms due to these physical exertions.
Food deliveries continued even after the lockdown was lifted on April 8. By April 20, the company had made a total of about 178,000 deliveries.
■ Unprecedented crisis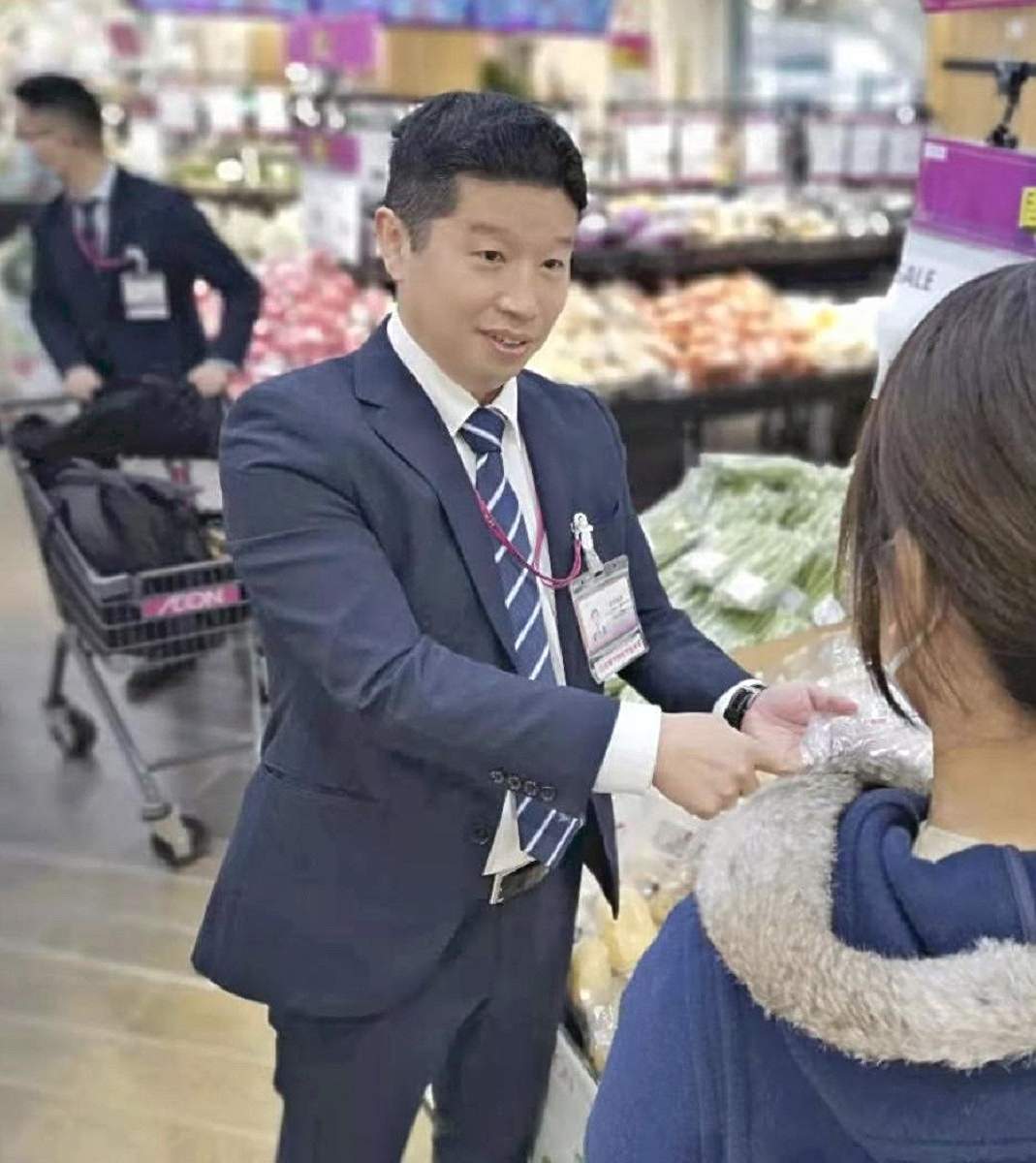 After the lockdown was lifted, an elderly woman in the store suddenly bowed as she approached Liu Xiaoyuan, a senior sales official. Liu, 33, did not know this customer.
"Thank you very much for delivering food every day," the woman said to Liu, who was surprised and felt a surge of emotion.
Strict information controls imposed in China have left many people more trusting of gossip they read on social media than of government announcements. Even now, rumors about Aeon — that people got infected in the store, or that people with the virus shop there — are bandied about online.
On the day the lockdown started, Chinese cabbage that Aeon sold for 3 yuan (about ¥50) each was being sold for 70 yuan (about ¥1,100) at other supermarkets. Aeon, which has operated through many natural disasters in Japan, does not increase its prices in times of emergency. The stores in Wuhan were later praised for this "honest approach to business" on social media.
Confronting this unprecedented crisis has hammered home to Kakitsubata what is important as a boss. He has received a flurry of requests from universities in Japan to give talks on crisis management, but he has not returned to Japan since the epidemic erupted.
"If we don't get fooled by hoaxes and keep supplying products that are safe and reassuring, we'll win in the end," Kakitsubata said. "It would be wonderful if my employees, and their families, feel glad that they work for Aeon in Wuhan."
■ China's figures omit asymptomatic cases
According to figures released by the Chinese government, as of Jan. 24, China had recorded 89,115 novel coronavirus cases and 4,635 deaths. Wuhan accounts for almost 60% of all cases and over 80% of all deaths. Unlike Japan, China's figures do not include asymptomatic cases.
When several novel coronavirus cases are confirmed in a city, Chinese authorities lock down the affected area or carry out PCR tests on all residents. The Chinese government argues that by taking these measures, it has been able to quickly contain the spread of infections.
Add TheJapanNews to your Google News feed.